Today we will help you to decipher the messages that appear in the Shein tracking and we will compile some of the most frequent doubts that do not appear in the Shein FAQ (which you can access from this link).

Warning: with this trick you can get unlimited Shein coupons. Click here to find out more.
How to see the tracking number of your order
After paying for your order, Shein will take between 1 and 3 days to prepare and ship it.
In order to see the tracking number we will access our shipped orders, go to the order and click on "Tracking".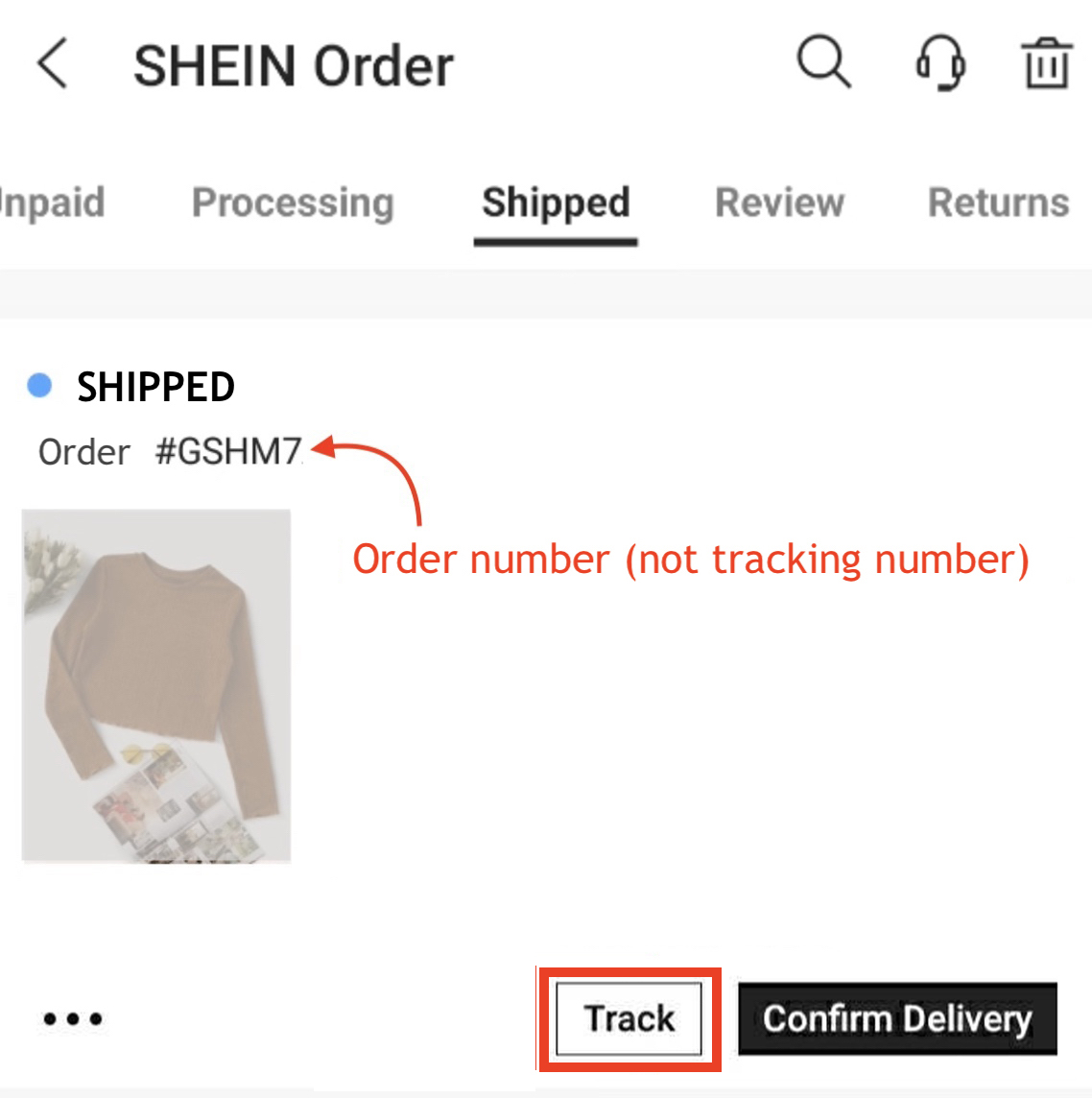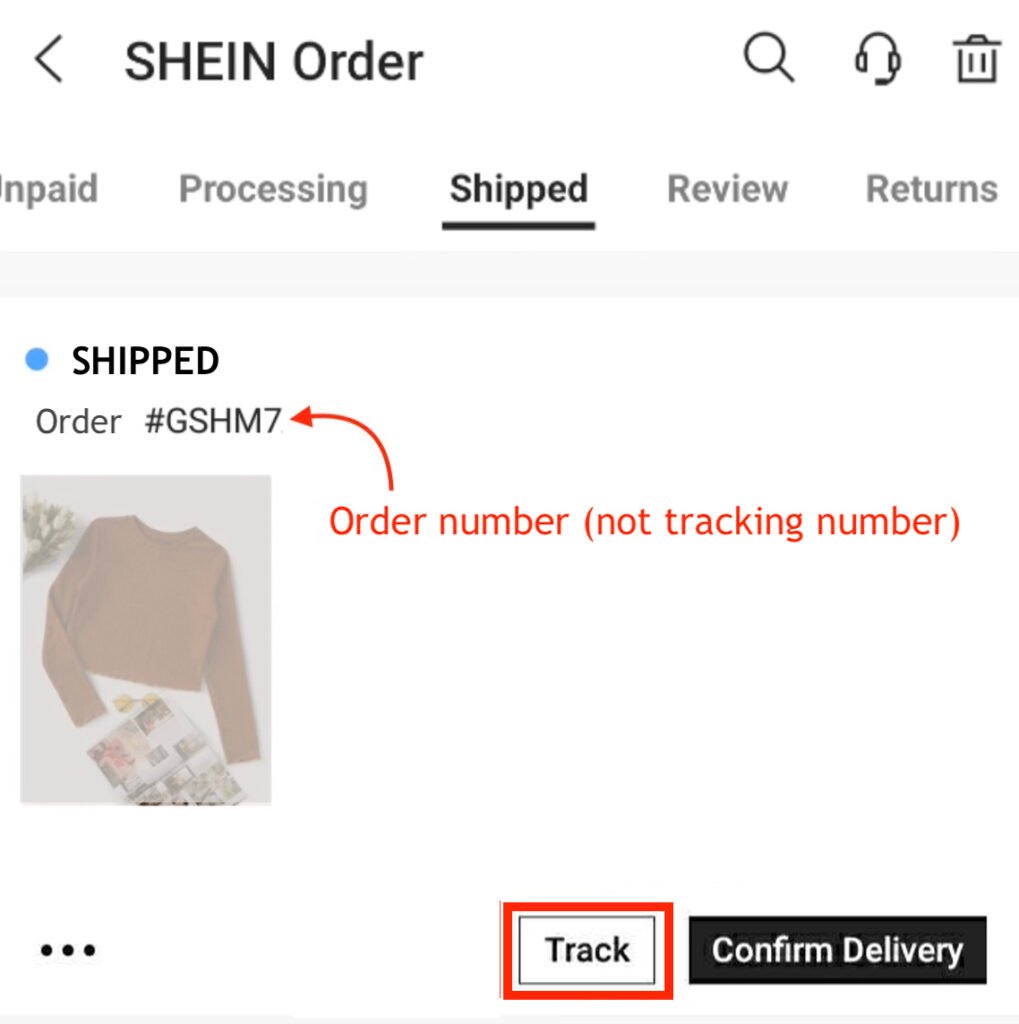 In the following screen we will be able to verify that the order appears as "Sent" and the option of "Track" will appear. When clicking on it, a new window will appear with all the details and status.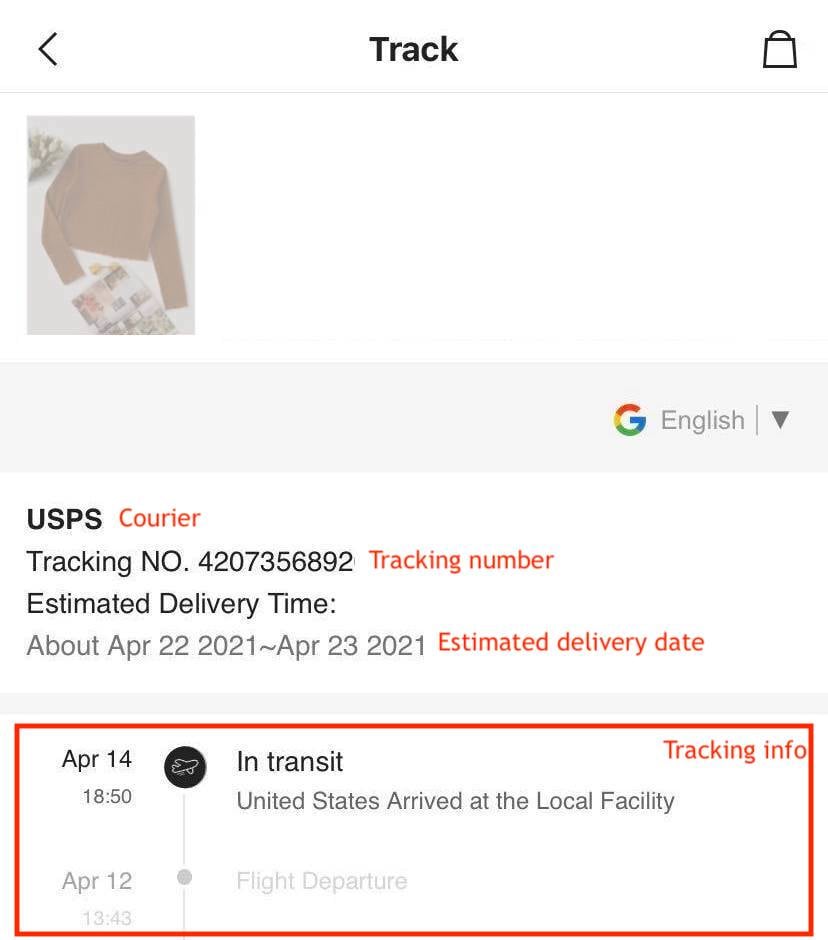 How to track your order
We will be able to check where our Shein order is going through the platform itself. This is the easiest and most convenient way, although you will need to log in every time you want to see where it's going.
Fortunately, nowadays there are mobile applications such as Parcel, Aftership, Postal Ninja, Ninja Express… They allow you to receive notifications of changes in the status of your order. Just download them on your phone and add the tracking numbers from Shein and other platforms.
Sometimes it can also be interesting to track on the page of the company handling the shipment. But in general, Shein's page is quite efficient and shows tracking statuses in an up-to-date manner.
Order statuses
We are going to explain the different statuses that a Shein order goes through. To make it easier, we are going to show them in order of appearance.
1. Departure from the country of origin
The first tracking messages will inform us of the preparation and the necessary steps for the package to leave the country of origin.
Order placed / order submitted
Shein has received the order and is starting to manage the package. It can also be accompanied by the terms "International warehouse", which alludes to the warehouse and the country the order is coming from.
Awaiting picking
It means that the order number has been created but the package has not been picked yet.
Awaiting packaging
The package is being prepared for pickup and it has not left the warehouse yet.
Awaiting shipping
The package has already been packed and the process is completed, it just needs to be picked up from the warehouse.
Package left warehouse
It means that the package is already leaving Shein's facilities.
Admit at origin facility
The package has already entered the shipping system in the country of origin and is on its way to the airport.
Awaiting item
This message means that it has already left the country of origin. The company that will deliver your package in the destination country has received the information but does not have the package yet.
Accepted at airline's distributing center
The package is about to leave country of origin
Package shipped  / Flight departure
We are informed that the package has already left Hong Kong or China.
2. Arrival at destination country
When you arrive in the country of destination, we will receive different messages informing us and possibly some customs messages.
In transit
It means that the package is already on its way, arriving in the destination country or through an intermediate country to avoid customs. Sometimes it can come with the message "Arriving in time".
Departed operations facility – in transit
Sometimes the package will pass through other countries before arriving in our country. Don't worry, it is a way to avoid customs.
Arrived at customs
It appears when the package is going through customs. If it does not move, it is best to contact Shein.
Customs clearance in progress / Handheld acceptance
It means that the package is being checked by customs. If everything is in order, in a few days it will be on its way to your home.
Cleared from customs
If this appears, it means that the package has successfully cleared customs.
Arrived at local facility
Your package has already arrived at the courier company in charge of delivering your package.
Arrived at local courier facility
It means that it has reached the local delivery person and in a few days you will have it at home.
Delivered to hub
The order has arrived at the operations center to be picked up by the parcel delivery company.
Pre-advice
Your package has already arrived at the shipping company and will arrive in a few days.
Tax paid
This message might show up when customs duties have been paid.

Warning: with this trick you can get unlimited Shein coupons. Click here to find out more.
3. Delivery and package delivery
There are some messages that will inform us that the package is about to arrive at our home.
In dispatch / Out for delivery
Your package is in the hands of the delivery person. It usually shows up the same day it is delivered.
Flight delay
It means that your order was supposed to be in delivery earlier but for some reason it will take a little longer. Don't worry.
Outwarded to delivery office
It is usually accompanied by the message "in delivery". It means that it has arrived at the company that delivers the orders.
Pick up in store
In some countries such as England and Australia, you can opt for picking up your package at a particular store. This message might show up if you've chosen this method.
Failed delivery
If the carrier has tried to deliver the package but you were not at home, this message will appear. Try to contact them to see if you need to arrange another delivery day.
Ready for delivery
This message appears when the package has been sent and is ready to be delivered to you.
Delivery preference – front door
This message appears when the package is going to be delivered to your doorstep.
Frequently asked questions
As we have already said, Shein has a page with the most frequently asked questions, you can access from here, but there are many that do not appear so let's go through them quickly.
Why is my tracking number not showing activity?
Most likely you ordered with "Economy Shipping", a type of shipping that does not have a tracking number.
If it's a standard shipment and it hasn't shown activity for several days, you don't need to worry either. Many shipments take time to update tracking statuses.
You can also contact Shein for more information on the status of the shipment.
The order is taking too long and I don't want it anymore, what do I do?
Main article: Shein refund guide
If the delivery date has passed and you still haven't received your order, we recommend that you write to Shein and ask them for a refund. If it finally arrives and you want to keep the order, get in touch again to arrange the payment again.
In case it arrives, you can also refuse delivery from the post office. This way, the letter carrier will put the package in a state of return to the country of origin.
I have received a customs notification, what do I do?
Main article: Customs at Shein
All orders go through customs, there is no need to be alarmed, most of the time the package goes out without any surcharge. If they stop it (it does not mean that you have to pay), they will ask for documentation of the order.
The best thing to do is to send them the documentation. If they determine that we have to pay, we must first talk to Shein to see if they will refund the customs fees.
What do I do if the order shows as delivered but I have not received it?
First we recommend you to contact the shipping company, sometimes carriers deliver packages to neighbors or acquaintances if you are not at home.
If they confirm that the package was not in your name, the best thing to do is to contact Shein.
Who will deliver my order and will I receive it at home?
Shein orders are delivered by different shipping companies. Usually the company that handles the shipment is listed along with the tracking number. You will receive your parcels at the address provided or at a parcel point if you have chosen to do so.
Contact Shein to solve your doubts
Main article: How to contact Shein
As you can see, with this complete guide you will no longer have any doubts about the shipping status of Shein orders. But if you still have doubts, we recommend you contact Shein's customer service center, via chat or message.
Warning: with this trick you can get unlimited Shein coupons. Click here to find out more.