Warning: with this trick you can get unlimited Shein coupons. Click here to find out more.
Shein is one of the most popular Chinese clothing sales sites, but there is still so much to discover.
If you've noticed that a "Hot" symbol appears in the colors of a product and you don't know what it is, stay because today we'll explain what it means.
What does it mean when "Hot" appears on Shein?
Each site has its own methods for highlighting its products. In the case of Shein, they have used the word "Hot" to inform their shoppers that they are looking at a very successful garment. It also often appears next to the favorite colors of the garment. Sometimes, they also include it in the categories that are having more sales.
That is to say, if we choose something that is marked with the "Hot" stamp, it is likely that we are facing guaranteed success. We will have the guarantee that we are buying:
A product with many sales.
A garment that has a lot of comments and reviews.
A very successful color because it's trendy.
So, if you are not sure what to buy, this stamp can make your life easier because it gives you clues of what other buyers are loving.


Other frequent symbols on Shein
This "Hot" stamp is not the only one you will find on Shein. When you browse this platform, you can find others:
New: It means that the garment has just been added to Shein's catalog.
Flash sale: This is a temporary discount, usually accompanied by a countdown that indicates when it will end.
Top: This is another way of highlighting that a product is popular because it is part of a featured category.
Sale or discount: Sometimes also indicates that the product has a temporary discount. At times, it can be accompanied by a stamp with the name of the promotion, such as Black Friday products.
Trend: If you have seen a stamp indicating "trend", it is because that garment is selling a lot because it is inspired by current fashion. Sometimes it includes a description of why it is trending.


How to see other products with many sales
These stamps are very useful as they allow us to discover clothes that are triumphing for their good quality, design or style. At the moment, Shein does not allow you to filter your search by these labels but we give you some alternatives.
Filter your search
If you know what product you want to buy but you don't know what the trends are or which Shein garments have the best quality, we recommend you to filter your search.
Just use Shein's search engine by entering keywords (for example "sweater", "jacket", "shirt"…) and then select to sort by "Most popular".
This way you can find those garments that have more sales, which also tend to have better ratings and many comments, among which you can find photos of other buyers to check the quality.


Trends section
If you want to be up-to-date with Shein's best-selling clothes, we recommend you to access the trends section, which you can access from your computer (in the menu bar at the top) and also from Shein's mobile app (by accessing the "Categories" > "Trends" section).


Here you can find the latest items that have been added to Shein's catalog and also the clothes that are currently selling the most.
"Gals": outfits from other shoppers
In the section of the website called "SHEINgals" we can also find fashion garments. This is where other shoppers upload their outfits with Shein garments. It is very useful to catch the latest trends in fashion, and they usually show clothes with a lot of sales and allow you to see if the clothes fit your style.
Just log in to your app and look for the "Gals" section. We recommend you to go exploring among the different sections as we can see outfits based on different styles, find the recommendations of influencers or also the latest exclusive collections of the platform.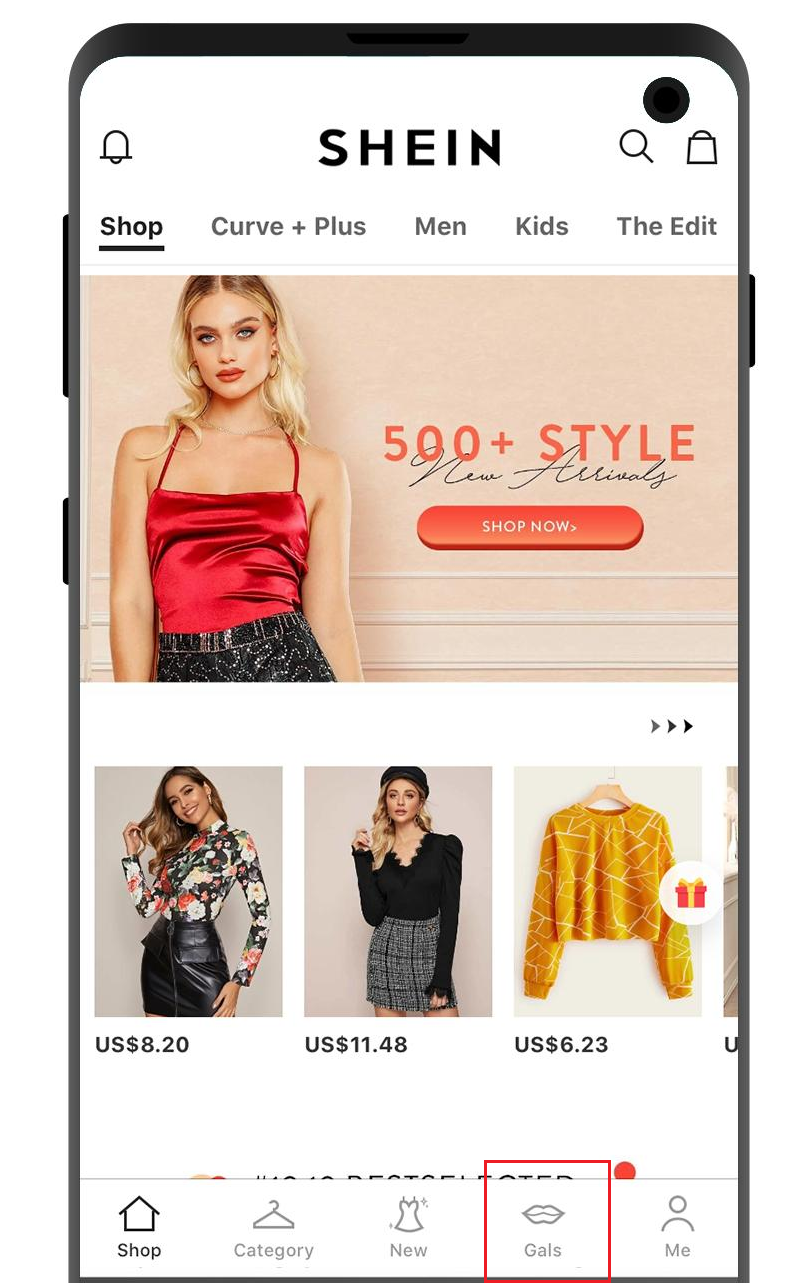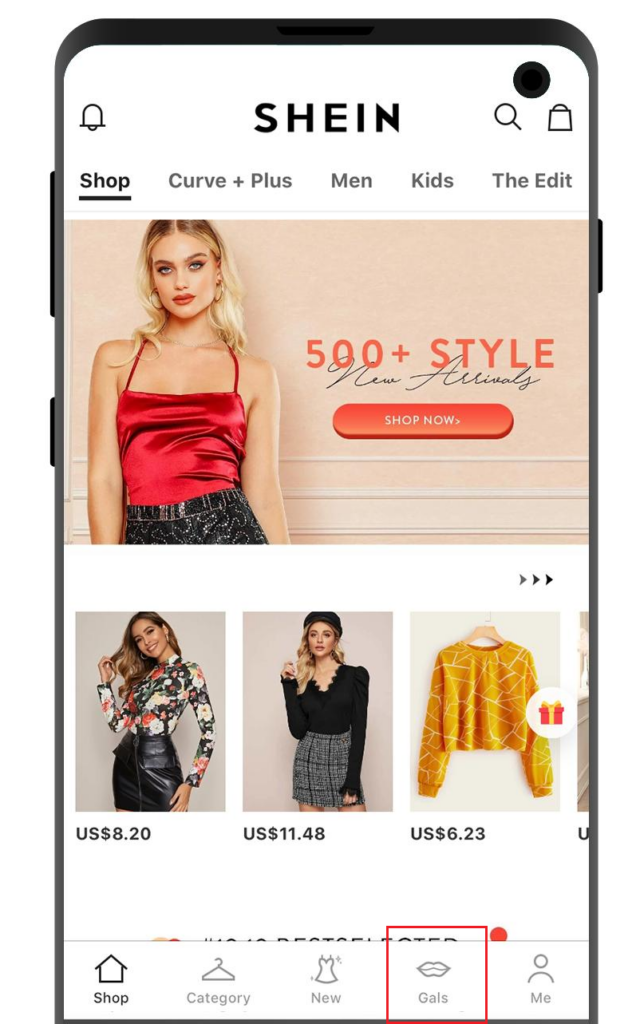 Shein's homepage
Without a doubt, we also recommend you to take a look at Shein's homepage. Although many times we enter directly to look for something, on the home page we can find many interesting things: the new items in the catalog, a suggestion of clothes based on our tastes, the latest promotions or discounts, and also the latest trends in fashion.
In short: is it worth buying "Hot" clothes in Shein?
The "Hot" label can be useful if we are shopping for something, and we are not quite sure what to choose. For example, if you are buying clothes to give as a gift or if you are not sure what colors go the best together.
But if you finally decide on another garment or color, don't worry. In case it doesn't meet your expectations, Shein has excellent customer service that will help you. To know how to contact Shein read this article.
In addition, Shein offers a free return service that is available in many countries. If you don't like what you bought, just follow the steps to return it, and you will receive your money back within a few days. Find out more in our guide to refunds at Shein.
See the deals of the day at Shein
Warning: with this trick you can get unlimited Shein coupons. Click here to find out more.