Nowadays, our inbox is constantly filled with advertisements from the sites we've registered on.
AliExpress also has a mailing list where we are notified of discounted products and the latest promotions, but there are users who consider that the site sends way too many emails.
Therefore, we are going to explain how to stop receiving emails from AliExpress.
Unsubscribe from AliExpress emails
To stop receiving emails in your inbox, there are several options you can follow. The easiest and most direct way is to do it from your AliExpress account.
From your computer
Once you are registered with your AliExpress account, go to "My Orders". From there, click on "Account".

Then click on "Edit settings".
You will access your account settings. Here you can change your e-mail address, phone number and other information… But most importantly, you can modify which notifications you receive by e-mail.
Now click on "Email notifications".

Then, you can deactivate or activate the notifications. If you receive emails it means that the notifications are active, so to deactivate them, the button should say "Disable".

From the mobile app
If you are using the mobile application, from the main page, click on "Account".
Then you will have to click on the cogwheel at the top right.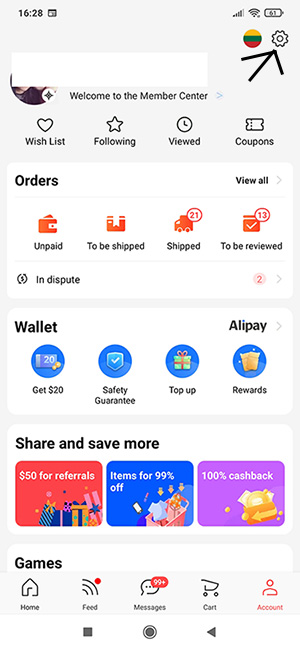 You are now on the settings page. Click on "Notification settings".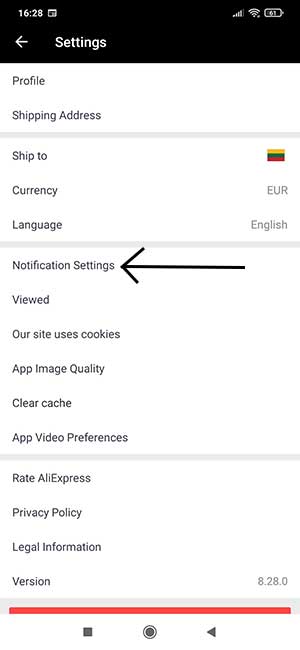 Here, you can enable or disable receiving emails from AliExpress. You can also enable and disable the notifications you receive directly on your smartphone.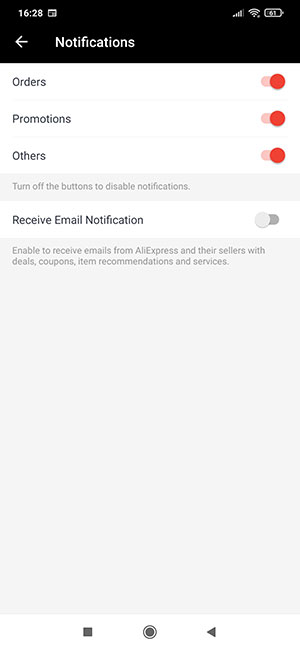 Other alternatives to stop receiving emails
There are other ways to deactivate AliExpress emails without having to access our account.
From the email message
In all advertising emails, usually appears a very similar footer. In it, they explain how they got our data, why they are sending us the email, and how to stop receiving their emails.
At the bottom of the AliExpress email, look for the phrase "Please unsubscribe". Click on it.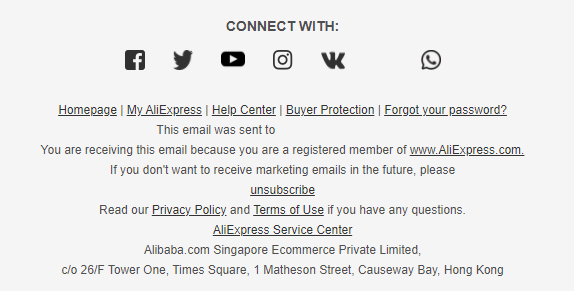 You will be taken to an AliExpress page, where they inform us that we have unsubscribed from their mailing list.
If the email is very long, you may have to click on "View full message" to see the footer.
Very easy, isn't it? However, we may still receive other emails from AliExpress as there are different notifications.
From your inbox
There is another easy way to stop receiving AliExpress emails. You simply have to search for emails from this page and mark them as "Junk Mail" (in Outlook) or "Spam" (in Gmail).
This will send all AliExpress emails to your spam folder. However, the problem is that you might miss some mail that you are interested in. That's why for us the best option is to unsubscribe from AliExpress emails from the application itself or with the previous method.
Other AliExpress notifications
With these tips, you will stop receiving emails from AliExpress. However, you will not be able to stop deactivating e-mails from carriers notifying us of the delivery.
We will also receive other emails related to disputes when our orders arrive and on other important occasions. We recommend that you keep these alerts turned on so that you can stay up to date on all your AliExpress orders.