We're sure you've seen that AliExpress has added a new shipping method. It's called AliExpress Selection Standard. The sales platform already has different shipments that include its name:
What advantages does this new shipping method offer? Will it be better than the famous AliExpress Standard Shipping? The platform hasn't given many clues so far, but we have already tested it, and we are going to explain to you the advantages and similarities between these two shipping methods.
If you don't know how to see what kind of shipping each product has, click here.
What is "AliExpress Selection Standard" shipping?
Like all shipping methods that include the word "AliExpress", these are shipments in which AliExpress itself performs part of the management, in some countries through agreements with logistics companies that offer better delivery times.
This is a new shipping method with a tracking number and quite cheap that is offered on certain AliExpress products. It is common to see it on products worth more than $10.
Its delivery time is between 3 and 4 weeks, depending on the destination country. Although it has a very similar name to AliExpress Standard Shipping, many sellers offer both shipments. And the truth is that they work quite similarly.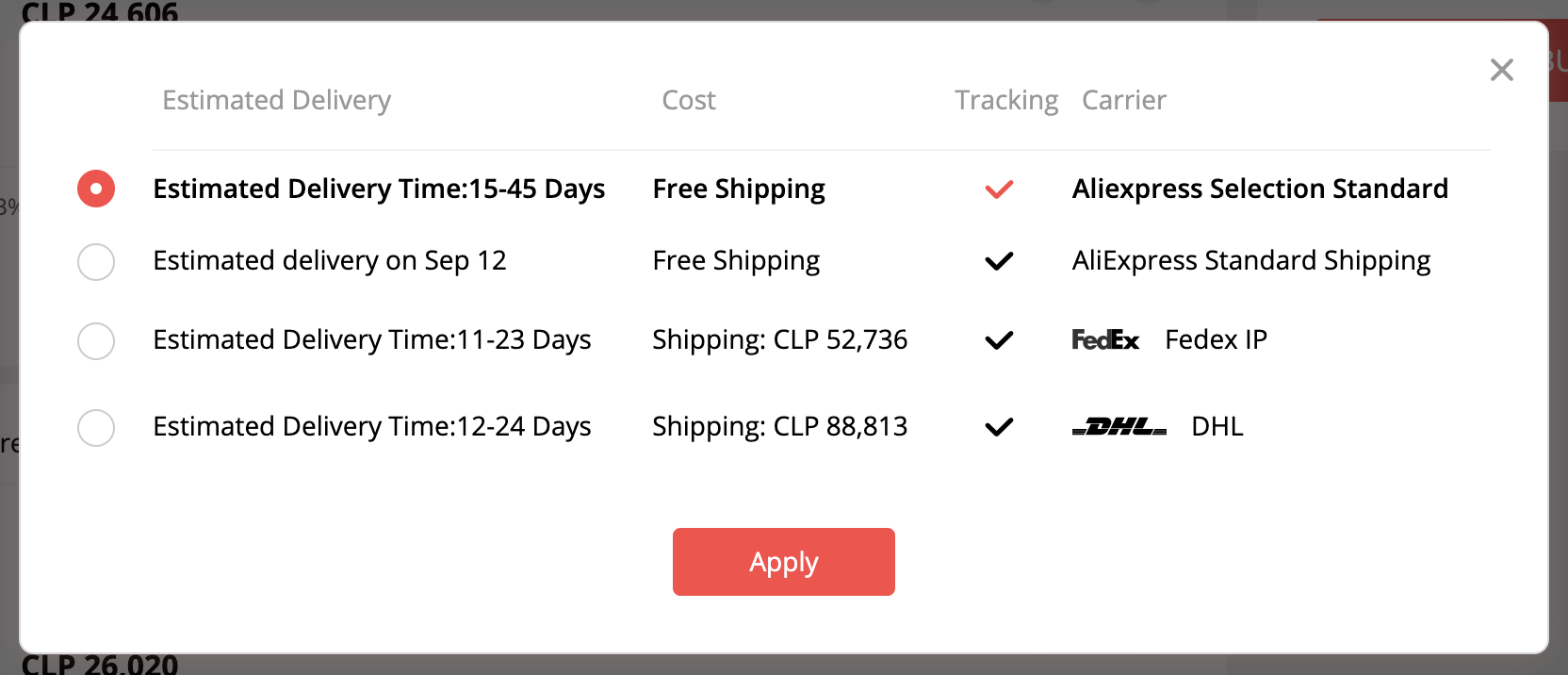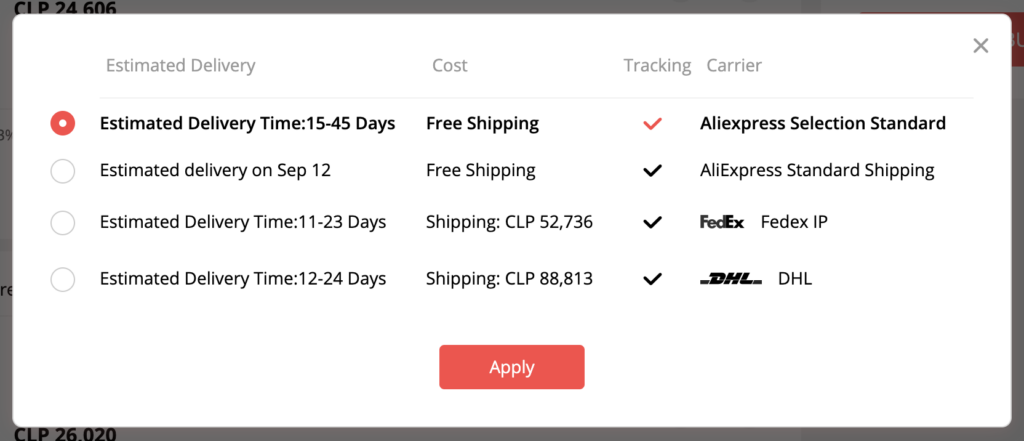 Is it worth choosing this shipping method?
As this kind of shipping is certified, and we will be able to track it throughout the shipment, it is certainly worth choosing this shipping method instead of selecting shipping by other cheap or ordinary methods that do not have a tracking number.
We will be able to have updated information on our shipment. Also, as you know, certified packages arrive faster and have fewer incidents in all countries.
How to trace the tracking number?
If you have purchased a product with shipping through AliExpress Selection Standard, the way to track it is the same as with any other AliExpress shipping number. It's best to enter the number on the main page of global.cainiao.com, which offers tracking for AliExpress.
You can also use other sites such as 17track.net, Postal Ninja, Aftership… In general, any site tracks the tracking number through different operators. In some countries, the package is assigned a new tracking number when you enter the country, so keep this in mind when tracking your order.
What is the difference between "AliExpress Selection Standard" and "AliExpress Standard Shipping"?
We have already tested this shipping method and the reality is that there is no difference between the two shipping methods. They both work in a very similar way. The tracking number is very similar with both systems, and the delivery time as well.
In fact, with many sellers we have seen how when re-entering a store in a few days, products that were shipping using the "AliExpress Selection Standard" shipping method are now shipping with "AliExpress Standard Shipping".
Over time, we'll see if this new shipping method has more impact, but for now, both shipments are safe, reliable, and fast.
Remember that if your order does not arrive on time, you can always open a dispute to claim your money back.