There are some AliExpress symbols whose meaning is not very clear. Therefore, in this tutorial you will learn how to interpret the most important symbols of this website.
Symbols that bring you advantages
On AliExpress some products have certain advantages: fast shipping, they are from a recognized seller, they can be returned more easily…
These advantages are usually announced on the product page itself by symbols. Let's see them.
Local shipping symbols
Items with Local Shipping are shipped to your home from a warehouse located in your country, and therefore take only 72 hours (or less) to arrive.
In addition to Express Shipping, there are other advantages such as easier returns or VAT included (if you buy from Europe).
We will be able to distinguish products with domestic shipping when in the product card appears the option to choose between different warehouses or when it appears "Ships from: United States" (or the country where it's available).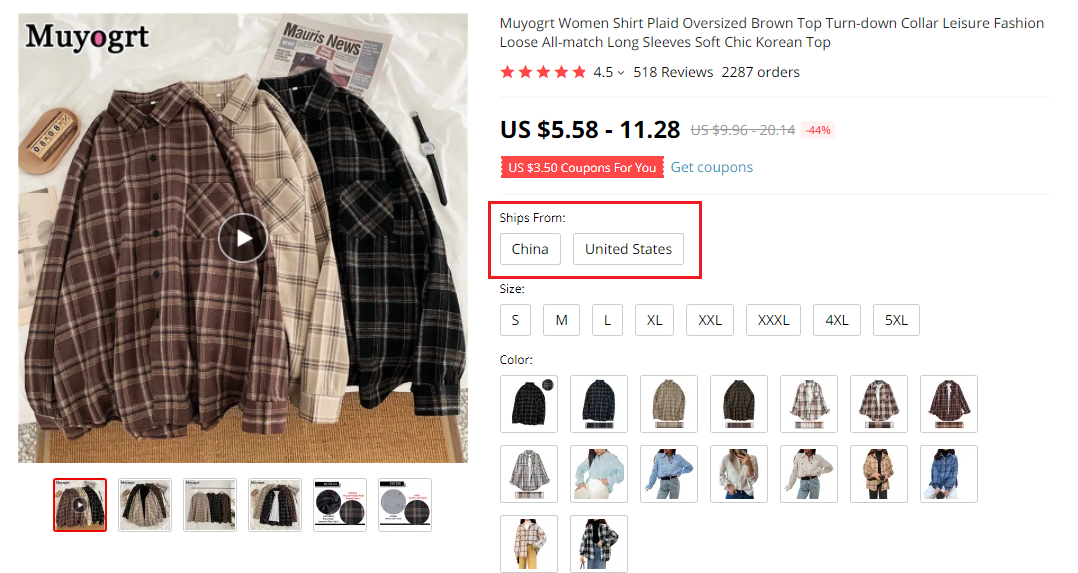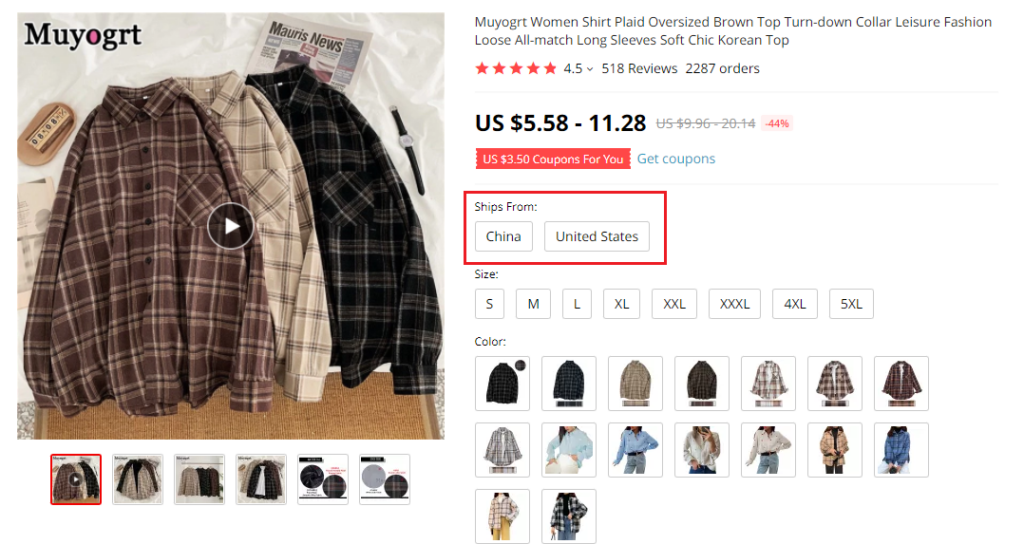 Fast delivery symbols
AliExpress is reaching agreements with different shipping companies to make shipments faster, even when you buy from China.
Therefore, more and more products have this symbol (with different number of days):

If a product has this symbol it means that it has a fast delivery option. You have more information in our article fast shipping in 10 days on AliExpress.
You can also filter your search to find sellers with fast shipping in 10, 5 and 3 days, depending on the warehouse from which they ship (it can be shipping from a national warehouse or from China).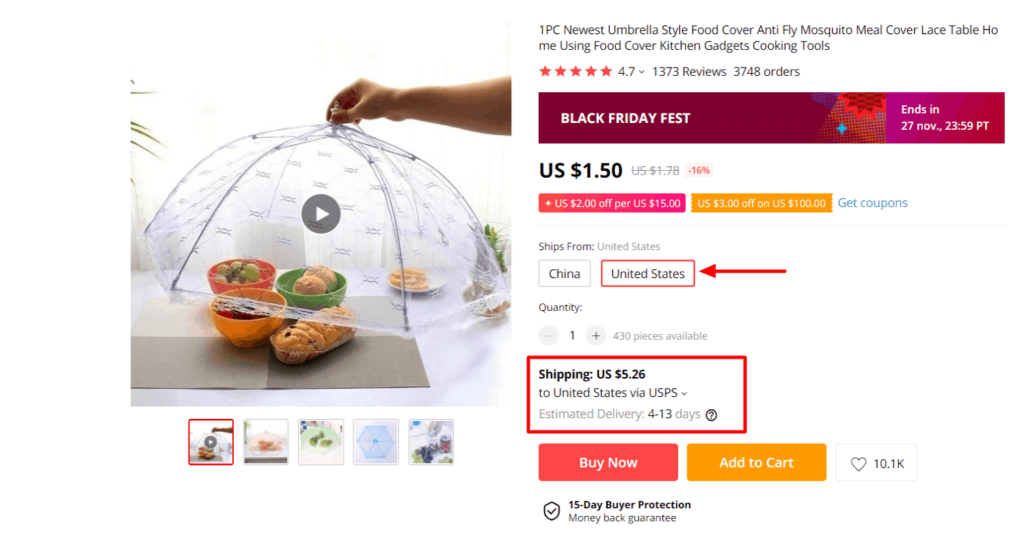 Free return symbols
All orders shipped from your own country are included in the Simple Returns policy. This means that you have 15 days to decide whether you want to keep the product or return it.
Some sellers offer the possibility of a free return as long as the product is in perfect condition and unused. Without having to explain anything, very simple.
You can search for products with this service by filtering the search with the option "Free Return", although this service is currently only available in certain countries. More information here.


Make sure that this symbol appears on the product page:

Top brand or official store symbol
AliExpress has created a symbol to differentiate the best stores. This is the "Top Brand" symbol, which can be found next to the seller's rating.


This seal is only awarded to stores with excellent ratings, known for their high quality or for being the official store of a prestigious brand. You can find more information on this link.
Yellow plus
This seems to be a beta program to highlight sellers that provide a good shopping experience.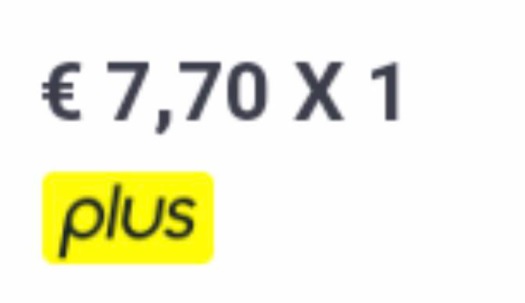 Strange acronyms: prices, tracking, quantity…
Many of you have asked us about various acronyms that appear on AliExpress. Below we clarify the most common ones.
Acronyms in prices
We have received many questions about what some acronyms, which refer to local currencies, mean:
EUR: stands for the currency used in the European Union (Euros).
CAD: stands for the currency used in Canada (Canadian Dollars).
NZD: stands for the currency used in New Zealand (New Zealand Dollar).
GBP: stands for the currency used in the United Kingdom (United Kingdom Pound).
RUB: stands for the currency used in Russia (Russian Roubles).
When you see the prices in AliExpress, you will see a number and then the acronym of the currency it's in. You can change your currency and country, on the top right if you're accessing the website from your computer or in the settings section of the application.
In some countries, even if you choose your local currency, the prices will be expressed in US dollars (US, USD or $).
Acronyms in the tracking
When tracking your order, some acronyms may also appear. We will explain the most common ones:
CN: Stands for China. It usually appears in the tracking of the order or in the same advertisement of the product where it is specified where it is sent from. Usually the word "China" appears but maybe it has to do with how you have configured AliExpress.
Null: It usually appears when there is a translation error, because the package is still in China and the translator cannot understand the tracking message.
GMTC: It appears in the tracking when it is in the transit offices in China. Don't worry, wait a few days for new tracking messages to appear.
If you don't understand what the different messages that appear when tracking your order mean, we recommend you to read our AliExpress tracking status guide. There you can find the meaning of the most common messages.
Acronyms on products
1 PCS: It simply means the quantity of the product. If you get 2 PCS then you have added 2 pieces to your cart. If you get "PCS", you probably have AliExpress configured in English.
MOQ: Means "Minimum Order Quantity", that is, the minimum number of products that must be ordered to place the order. This term does not usually appear in AliExpress, it is more common to see it in Alibaba.
Drop: It can have two meanings. The first is to import or drag a document to share with the seller or in dispute. It can also refer to dropshipping, that is, when the seller sends the product to a third party and we act as intermediaries to make some money.
Acronyms on your account