AliExpress is one of the most popular online sales platforms. But without a doubt, one of the points that generate more doubts is how to pay safely. This platform works with a "marketplace" system in which the page functions as an intermediary between the buyer and seller. Thus, your money is safe and is only delivered to the seller when you confirm that your product has arrived.
However, there are still many people who have doubts about having their card stored on pages like AliExpress since no extra verification is needed once we are inside. Now the famous online sales platform is boosting its AliPay system and adjusting it to the needs of today's shoppers. In addition, it has some promotional offers with a discount.
What is AliPay and what are its advantages
Basically, AliPay is the system that manages the security of AliExpress payments: it saves the money until we have received our purchase and generates refunds if it does not reach us or if there are unauthorized purchases in our account. In short, if you have been paid in AliExpress, AliPay has been managing all these payments without the need to do anything else.
But now, AliPay wants to increase its services and will have more presence on AliExpress. One of the novelties is that it will offer us more guarantees and security when we store credit or debit cards for express payment. It will show us the transactions made and we will be able to claim in case there are any unauthorized ones. Although there are more payment methods available in AliExpress, AliPay will only be available to users with credit or debit cards, and with this system, AliExpress wants to offer a good alternative in terms of payment management and security in your online purchases to Paypal, which is also available in AliExpress.

In addition, one of the new features of this system is that it will allow us to participate in promotions and offers to get money or discounts to save money on AliExpress thanks to the AliPay Bonus program. This balance can be used automatically when we use payment methods associated with AliPay.
It seems possible that in the future this payment method could also be used in physical stores, as it already happens in China: AliPay is the main payment method for Asian commerce, it is used like other platforms such as Google Pay or Apple Pay. Until a few months ago, AliPay was prohibited for foreigners but now it works with international cards in China, and with the reinforcement of this payment method in AliExpress our theory is confirmed.
How to register on AliPay and use it as a payment method
To start enjoying your shopping protection, just log in to AliPay and add your credit or debit card. A charge will be made to verify that it is your card but it will be returned in a few minutes (similar to other payment verifications such as in PayPal). Now you can pay for all your AliExpress purchases with your card with just one click.
We can also access this payment system through the AliExpress mobile application, entering your account, in the "Wallet" section. Here we can see more details of AliPay, i.e. all the details of payments in AliExpress: what cards we have saved, which is our mobile for data verification…
In addition, now we can recharge our AliPay account from our credit card. We will also be able to withdraw money, not only to the same card, but you can also add your bank account to be able to withdraw money to it. This account is not used to make payments and the bank account must be in the same name as the card we have stored in AliPay for our purchases. This can be useful if our card charges us fees for each purchase.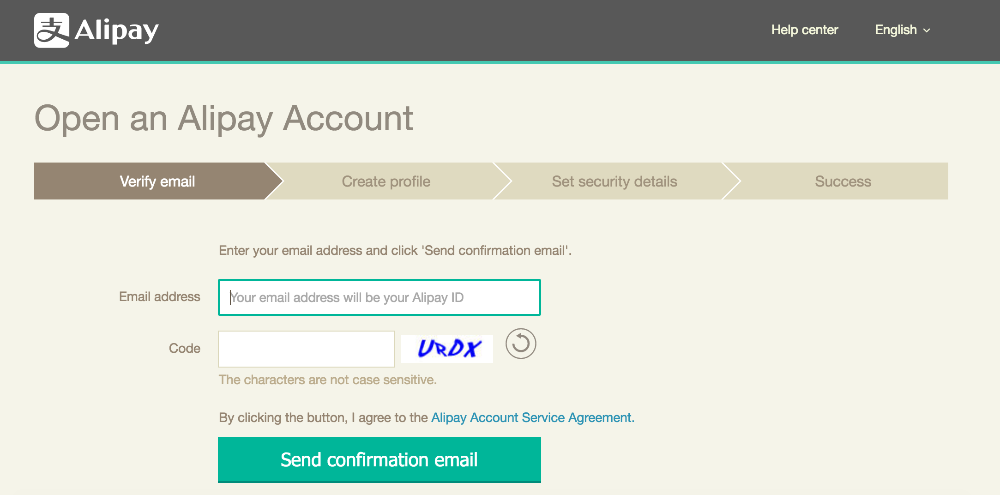 The most interesting part: win coupons and discounts thanks to AliPay
We know that everyone likes a good discount, so we have good news: to encourage platform users to register their card and use this payment method regularly, AliPay has several promotions where they give away discounts and coupons. To get these discount coupons you just have to go to the AliPay wallet section that AliExpress has activated in the "My Account" section of the mobile application.
In that section, we will be able to see the cards and bank accounts saved but also all the promotions and discounts available that are associated with the AliPay platform. Most of them consist of making purchases to accumulate points or inviting friends to register on AliExpress. We can get discount coupons from up to 100 euros if we meet the conditions.
A good example was the opening promotion of AliPay, which allowed you to earn a decent amount of money for purchases on AliExpress through your mobile application. This is a very simple game that like all AliPay promotions we can only find and play through the mobile application.
As you will see in the AliPay section there are many more games and it is very easy to get coupons, especially those of low amounts of money. So if you don't have your card registered yet or you don't know AliPay it's worth taking a look before you buy to get discounts.
To participate in the promotions and discounts we will have to register with AliPay through the "Wallet" section that you will find in your AliExpress user account (only from the mobile application) and register your data with AliPay. In order to use AliPay for your purchases, you will also have to link your card so that you can buy without having to add your payment details to each purchase. Security is guaranteed by the AliPay system.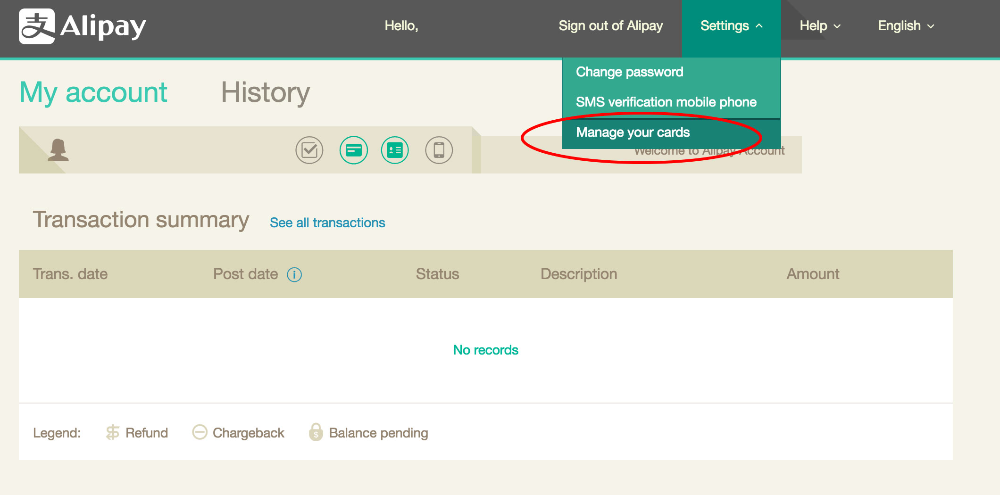 More tips and tricks in our tutorials
As you can see, AliPay is going to be more and more important within AliExpress. This method of payment is very famous in China and it seems that AliExpress is going to boost its use outside its country of origin. For the moment, it is a safe way to save our cards and buy faster on this platform. And with the discount coupons and promotions, there are no excuses not to. At AlixBlog we love to analyze the latest releases and the best brands but as you can see, we also like to help you save money.
If you want to get more tips and tricks to buy in AliExpress, we recommend you to go to our tutorial section, where we explain to you everything you need to know: how to pay, what kind of shipments sellers use, how to get more coupons and discounts… For those of you who are starting to buy on this platform, we recommend you go through our Essential Guide to AliExpress, where you will find everything you need to know to buy from scratch.
Are you already using AliPay? We would love to hear from you, don't hesitate and leave us a comment below with your shopping experience.