As I was reading the newspaper today, an interesting article caught my attention, it seems like one of the most famous Spanish brands has finally reached China: Zara recently a store tailored for asian customers. To celebrate, here's an article on how to find Zara clothes in AliExpress.
Does AliExpress sell Zara products?
We've been ask countless times if its possible to find original Zara products in AliExpress. Considering the recent raise of occidental brands on AliExpress (Ray Ban, Converse, Nike or Adidas) it's the perfect time to take a look.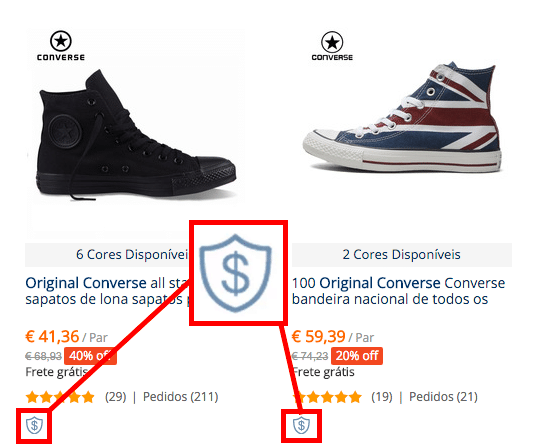 Keep an eye out for authenticity icons
Truth is, sadly, we haven't been able to find any original Zara products on AliExpress yet.
Not to worry, we have a plan B:
Do you still want to find Zara clothes?
Here are three alternatives:
Option 1: Look for OEM products or white label brands in AliExpress
OEM is the acronym for "Original Equipment Manufacturer".
Say you wanted to launch your own clothes brand, all you'd have to do is buy clothes from a Chinese seller,  put your own logo on them and sell them at a higher price. In this example you are Zara and the Chinese manufacturer is the OEM.
When it comes to AliExpress, many sellers say their products are Zara OEM, meaning they are made exactly the same way clothes by Inditex are, the only difference being they don't feature the logo and are much cheaper (no intermediaries = better price).
However, these aren't replicas, they are a sort of Zara white brand that comes to you without having gone through the Zara intermediation, so they don't feature the logo or any other distinctive signs.
If you look for OEM in AliExpress you will get almost 2 million and a half results (some of them for cheap Gibson guitars ;)), proving that OEM products are quite popular.
How do I find Zara OEM products?
Nevertheless, sellers in AliExpress offering OEM Zara products can't actually use the word "Zara", like replica sellers, the only difference being that selling replicas is forbidden, while OEM suppliers are completely free (unless they have a binding contract with Inditex) to sell their products.
Given the ban on the name, Zara OEM sellers offer their products the same exact way replica sellers do: using acronyms.
All you have to do to find white label Zara products is to look for "ZA OEM".
Under each product you'll see something like this:

Option 2: Try Chinese brands, another alternative to replicas
Another option is looking for Chinese brands similar to Zara. No, they aren't replicas: they are Chinese brands inspired by Zara's designs to create their own line of products and sell them at a much cheaper price.
This kind of Chinese products inspired by other brands are the prefect option for Zara, because they don't feature any distinctive marks and pay more attention to appearance and the quality of the materials.
Here are some Chinese brands inspired in Zara, especially when it comes to charms and necklaces:
Also, shops like Sheinside have tons of items inspired by Zara.

Option 3: find them through related adjectives
Whenever you see an item or Zara necklace you like, think about a word that defines it (an adjective) and then add it to the name. Let's try: say you are looking for Zara's famous checkered scarf.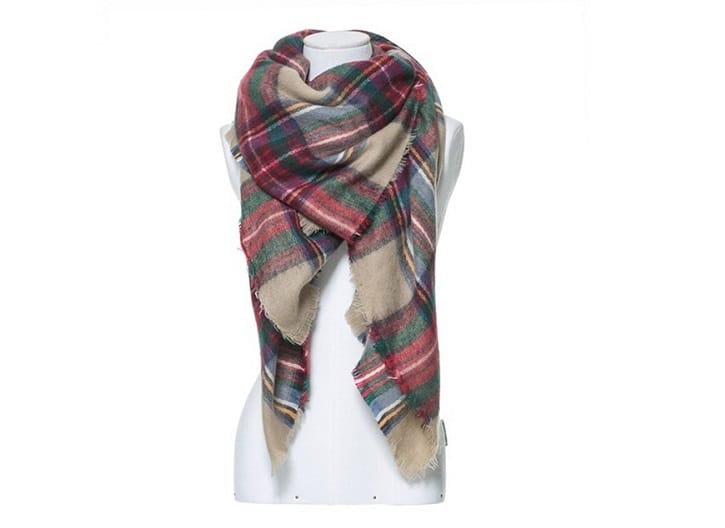 Try looking for it by typing "tartan scarf" or "checkered scarf".
Or if you are looking for something inspired by Zara's boho blouse: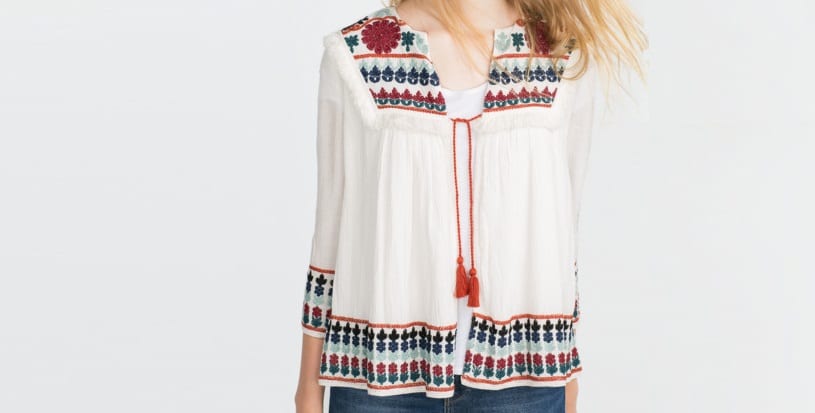 Try looking for "boho blouse".
Option 4: Ask us!
If you are looking for a specific Zara product and don't know how to find it, ask us, we'll be happy to help you!