You may already know that disputes are AliExpress' tool for us to claim the money for an order we are not satisfied with.
But, if you have opened a dispute and then considered not following through with it, do you know how to cancel it?
The process is very simple and in this article, we show you how to do it both from the website and from the AliExpress application.
How to cancel a dispute in AliExpress
To cancel a dispute, just follow these steps:
From the AliExpress website
First, go to "Account" at the top right and click on "My Orders" (here).


Locate the order in which you have already opened the dispute and click on "Order details".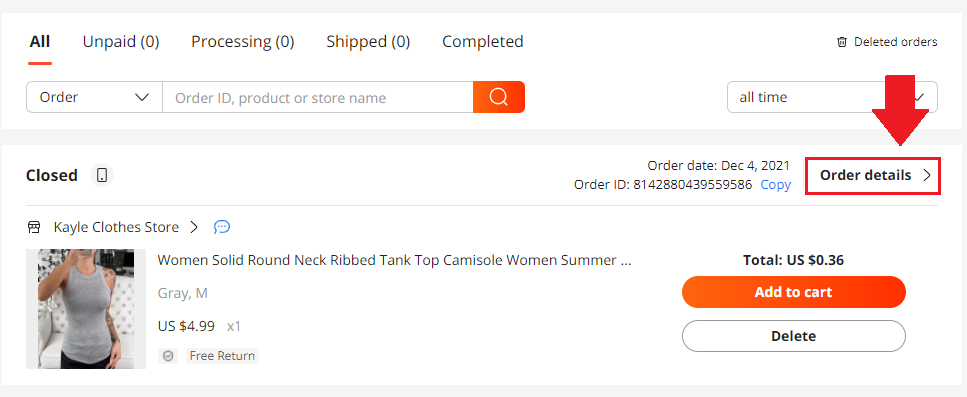 As you will see, you have already activated the "Dispute in progress" section: click on it to display all the details of the dispute.
Go to the bottom and finally click on "Cancel request" to cancel the dispute instantly.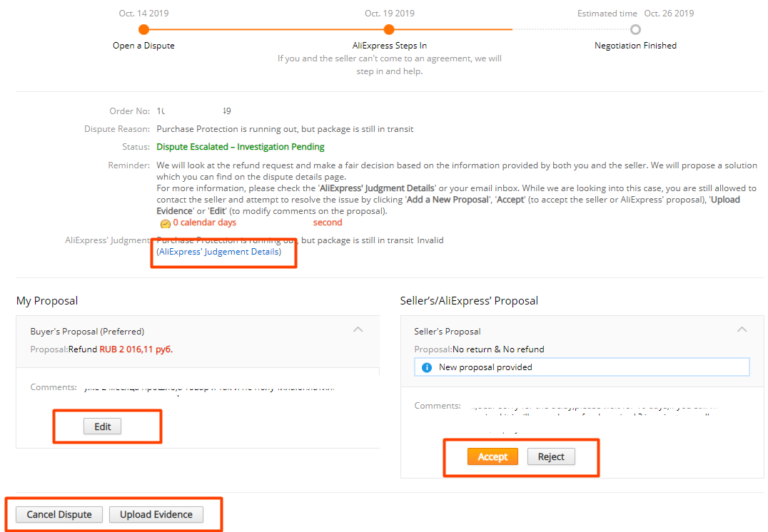 From the AliExpress app
From the app, the process is very similar. Let's take a look at it.
From the application portal, go to "Account" (at the bottom right) and click on "Orders".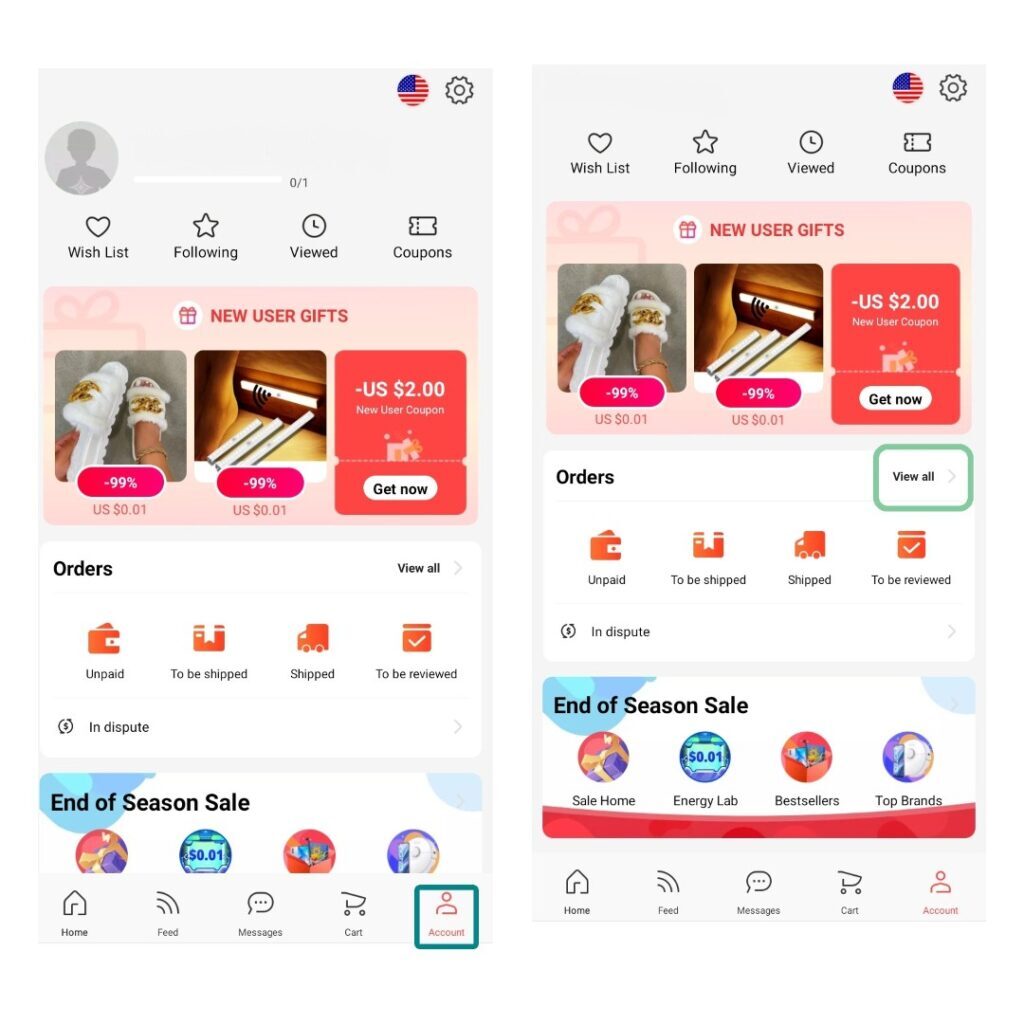 Find in the list of orders the one where you have an open dispute, click on it and click on "Dispute in progress".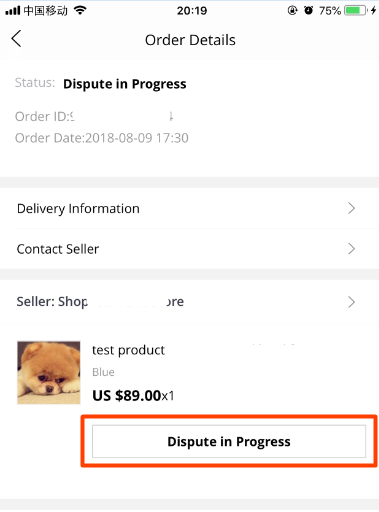 Finally, at the bottom of the dispute details, click on "Cancel request" and confirm the cancellation.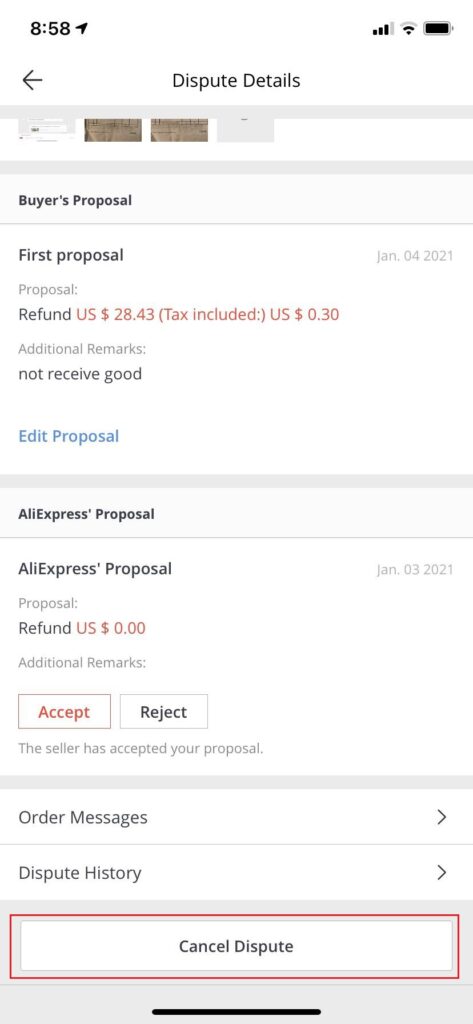 Can I always cancel a dispute?
You can cancel a dispute at any time, as long as it has not yet been resolved.
In case the dispute has already ended, and it wasn't in your favor, you will not be able to cancel it or open a new one.
Do you want to add more evidence to a dispute?
If you want to add more evidence to a dispute, you don't need to cancel it in order to reopen it.
Wait for the seller's response to your request: if they accept it, you don't need to do anything else. If they reject it, AliExpress will offer you the possibility to add more evidence before the platform mediates between the two of you.
Beware of sellers who ask you to cancel a dispute
It's possible that when you open a dispute, the seller asks you to cancel it by promising to reship the order or refund the money directly to your PayPal account.
If you are sure about your dispute, we recommend you not to cancel it, and much less for a promise that may come to nothing. The risk is that the days may pass and the period of 2 weeks that you have to open a claim runs out. Then you would no longer have any chance to claim your money, and you would only have to give the seller a negative rating to warn other buyers.
Is it possible to reopen a canceled dispute?
Main article: How to open a second dispute on AliExpress
You should know that if you cancel a dispute on AliExpress, you will be able to reopen it as long as 15 days have not passed since AliExpress confirmed the delivery of your order or since the protection period has expired.