You've bought new clothes on Shein, but suddenly you realize: you've chosen the wrong size. It's okay, it's a problem that often happens when shopping online.
But how can you solve this with a Shein order? Depending on whether the order has already been shipped or not, you have several options.
The platform tries to answer this question in its customer service center, as you can see here, but it doesn't give much information, so we explain it below.
Discover a foolproof trick to nail your size every time in Shein!
Introducing our new extension "SizeAssistant" that will assist you in finding your perfect fit. Simply input your measurements once, and from then on, the extension will recommend the best size for you when browsing clothes on Shein.
SizeAssistant Free Chrome Extension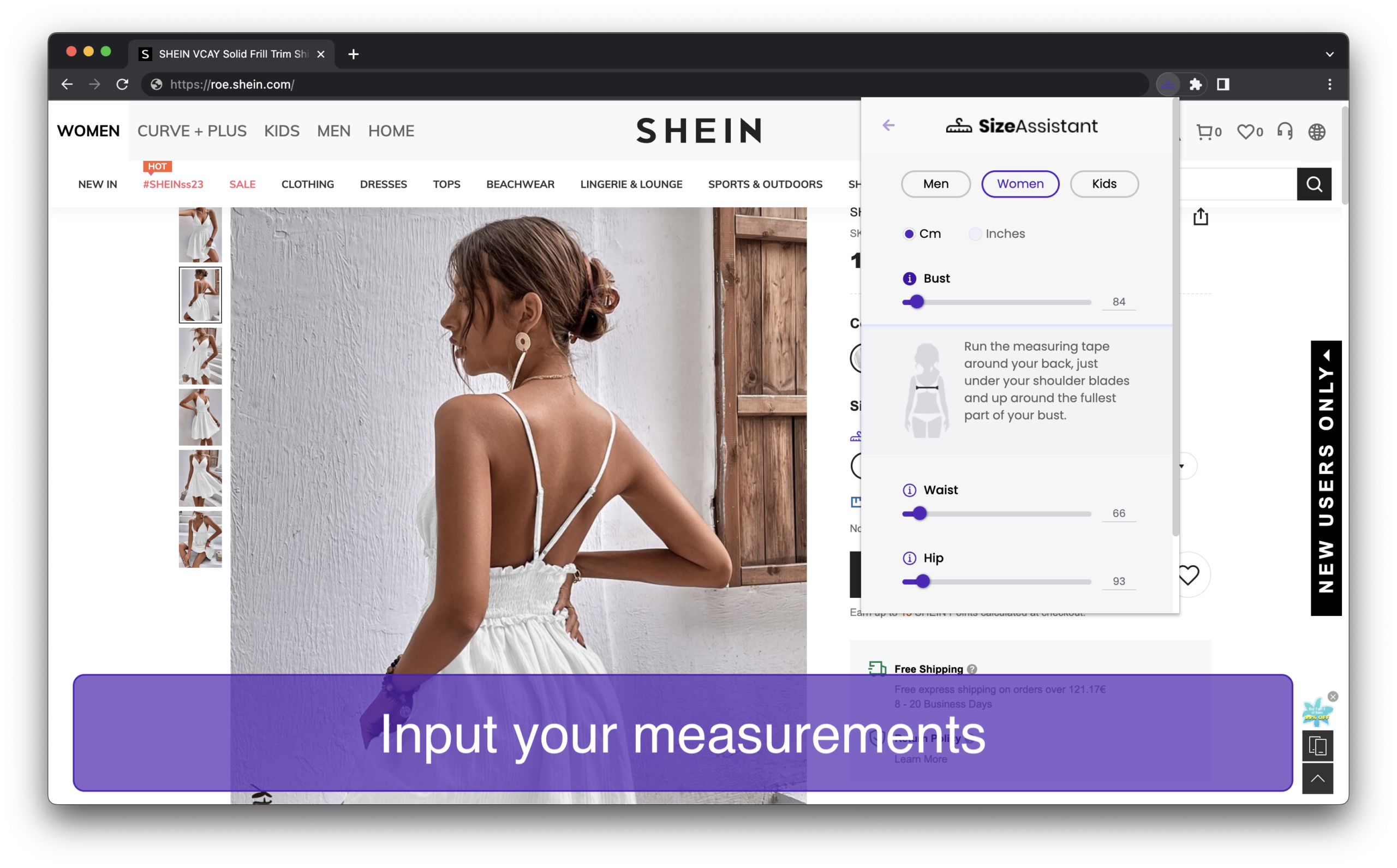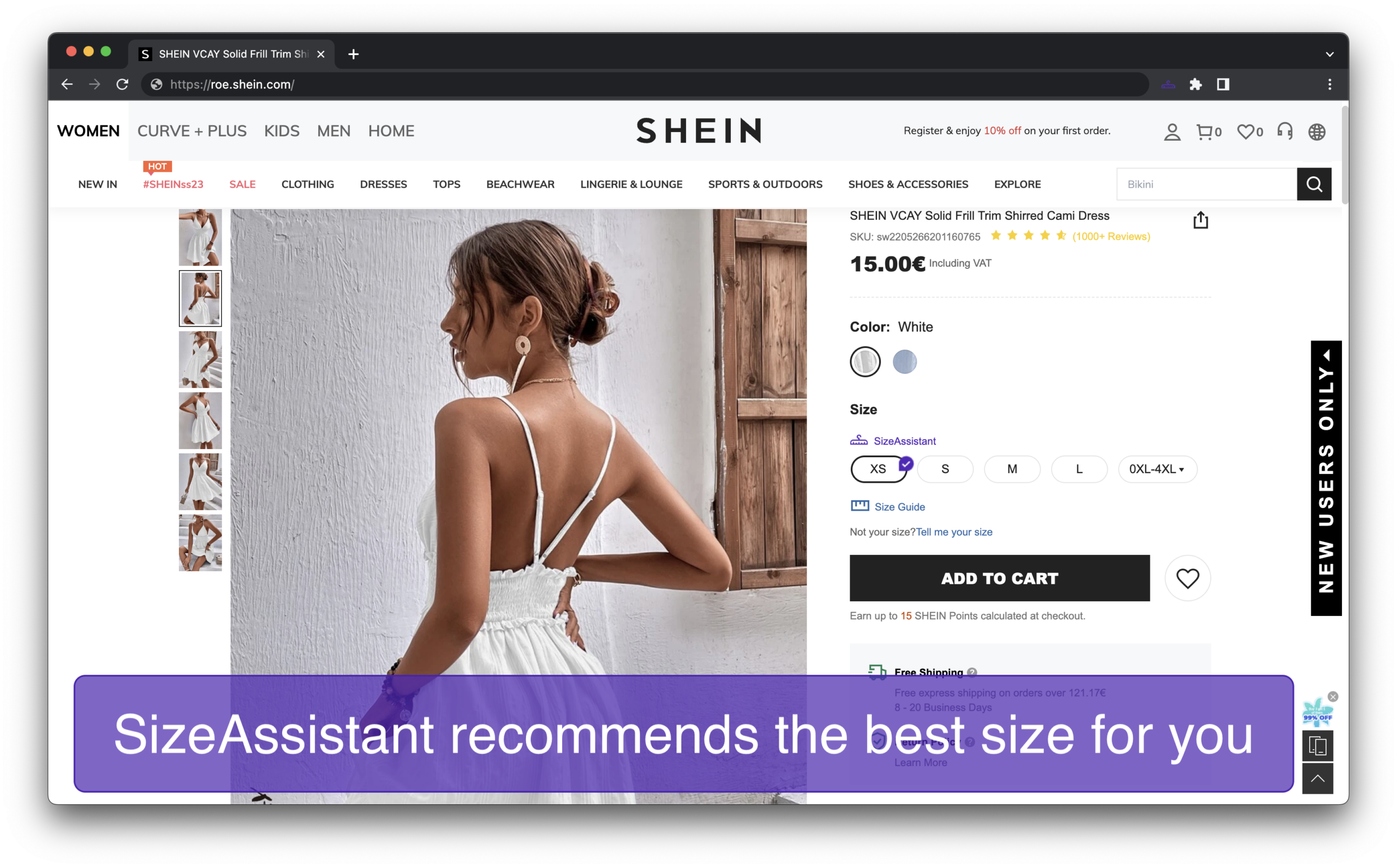 Our extension also includes a handy size chart that visually showcases how your unique measurements align with each garment. No more uncertainty when you find yourself between sizes. Now, you can confidently choose the ideal size that suits you best.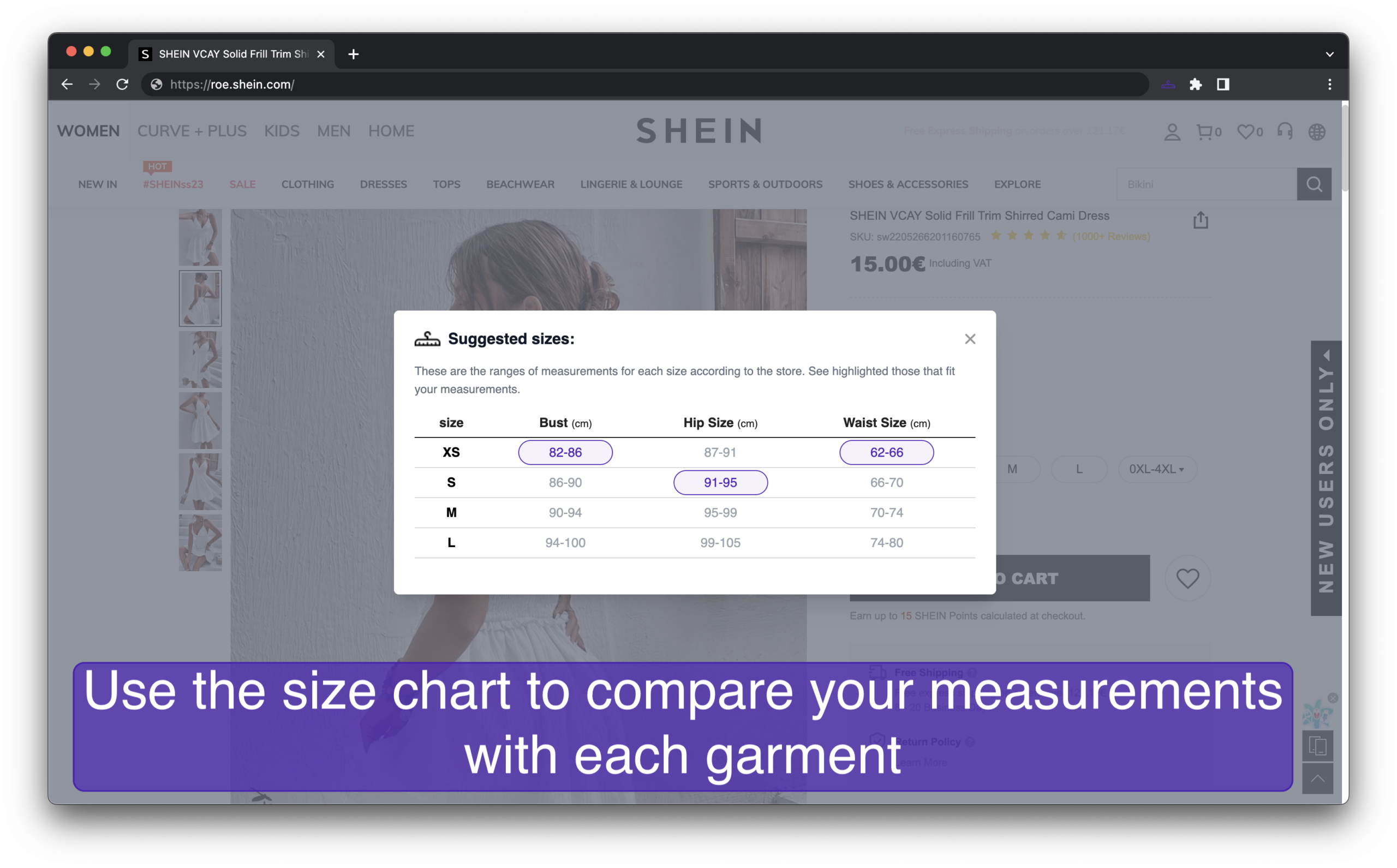 SizeAssistant Free Chrome Extension
---
How to change the size before the order is shipped
If you have the wrong size and your order is being processed because it has not been shipped yet, you have two options. Both work well and solve the problem:
1. Contact customer service
Main article: How to contact Shein
By contacting Shein's customer service, you can ask them to review your order and change the size of one of the garments. They can even change the color if the garment has different color options. But they cannot change one garment for another.
It is important to have all the information you need to talk to the agent handling your complaint: order number, item link, and what size you want. Contact Shein customer service by clicking here.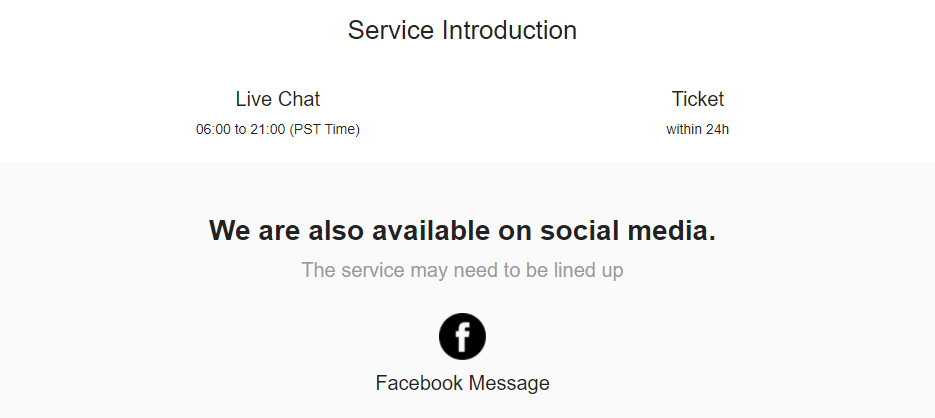 You can contact Shein through their chat service, message, or (in some countries) by phone, and you can also send them a message through their official Facebook page. However, we recommend contacting them by chat whenever possible, because it's faster, and you will probably get an immediate response to your query.
2. Cancel the order and reorder
Another option is to cancel your purchase and reorder. In this case, if you had any discount coupon applied you may not be able to use it again, so the previous option is preferable.
If you choose this option, you will receive the money in a few days in the same account you paid with. You can also request the refund to your Shein wallet, in which case you will receive it within 24 hours. And if in the end, you don't use the money, you can always send it back to your card.
To cancel your order, follow these steps:
Go to your "My Orders" section or click on this link.
Click on the "Cancel" button.
Select the items you want to cancel.
Choose the refund method and add the reason for the cancellation.
Change the size of a Shein order that has already been shipped
Main article: Return a Shein product
If the order has already been shipped, or even if you have already received your package at home, and you want to change the size, the procedure is different. In this case, you will have to return the garments and buy them back in the correct size.
The process of refunding garments is very simple: you just have to request a return, add your garments to their original bag and send it to Shein. In most countries this return is free, so you don't have to worry about it, but you better check the conditions by clicking here.
We don't recommend you to wait for a refund to buy again, because it is possible that the product or your size will be sold out in that time. Buy the garment again with the correct size as soon as possible to avoid running out of it.
In some countries, the return has a low cost but if you have only made a mistake in the size of a garment, it is possible that you will not be able to pay for it. In that case, we recommend you to look upon social media as there are groups where you can sell Shein garments.
Choosing the right size on Shein: tips and tricks
Main article: Guide to always choosing the right size in Shein
The best way to avoid this problem is to choose your size correctly when ordering. To do this, it is important to review the size guide that can be found in the product description and compare it with our measurements. If you are hesitating between two sizes, it is always better to choose the larger one.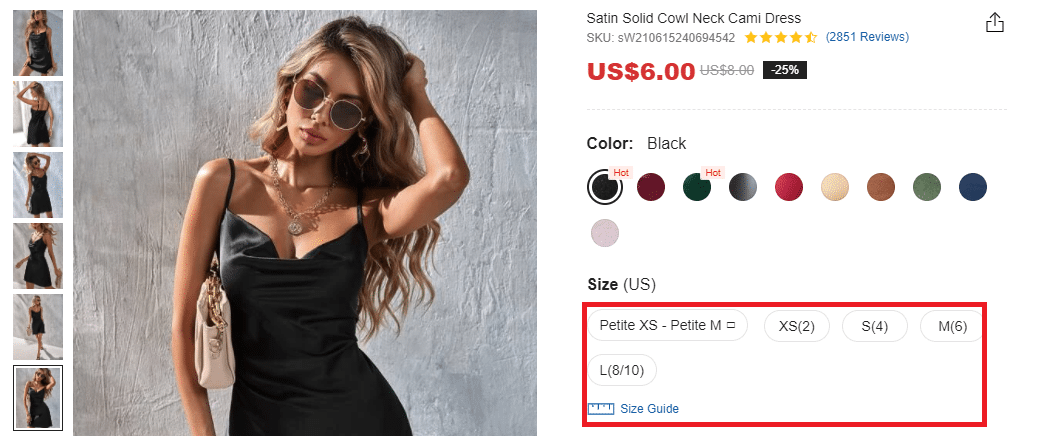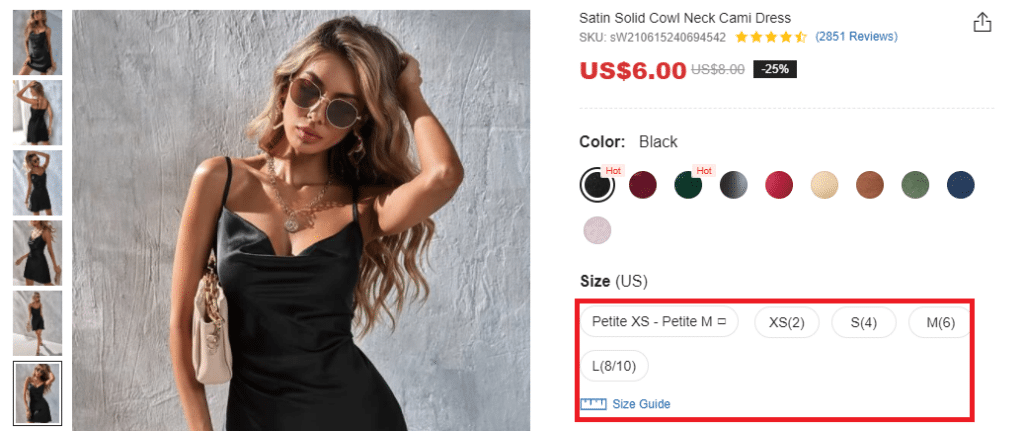 In the comment section, you will also see a buyer evaluation of the size to see if it corresponds to what is advertised, is larger or smaller. In addition, in the comments, you will also see what size they have chosen and what their measurements are (of course, only if the user chooses to share this data).