Can you imagine buying AliExpress products for less than a dollar? Well, now with the game "Slash It!" you can get it with the help of your friends.
Just click here to access the game and follow the steps explained below.
What does the game "Slash it" consist of?
For a few years now, AliExpress has incorporated games to get freebies, coins or coupons and even a membership system to reward its most loyal buyers. The new game "Slash it!" allows you to get products with a big discount if you share the product links with your friends.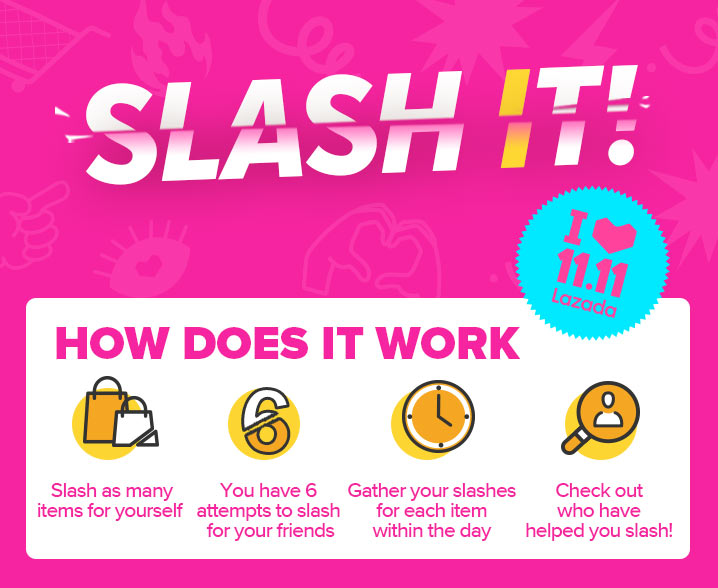 Every day AliExpress selects products for this promotion: toys, clothes, smart watches, small appliances, electronics….  They are only available for 24 hours on this link, besides the stock is limited and you compete with people from all over the world, so you have to be fast.
Before selecting the products to discount, it is important to check the features and description to avoid misunderstandings. The promotion is available for users from all over the world (except some countries like Russia, Turkey, America, Ukraine, Indonesia…).
How to get products with a 99% discount (for real)
It's easy. Log in to AliExpress via the mobile app and go to your account. Look for the "share and save more" section where you can find other games and promotions.
Here you will be able to see which products AliExpress has selected and discount them to the max. You only have one day to get help, so don't take it too easy!
Click on the product(s) you want to discount and share the link with your friends. When your friends click on the link, your progress bar will increase to 99%. The more they help you, the more you save, but also keep in mind that easy products sell out very quickly. Follow these tips that we are going to give you below: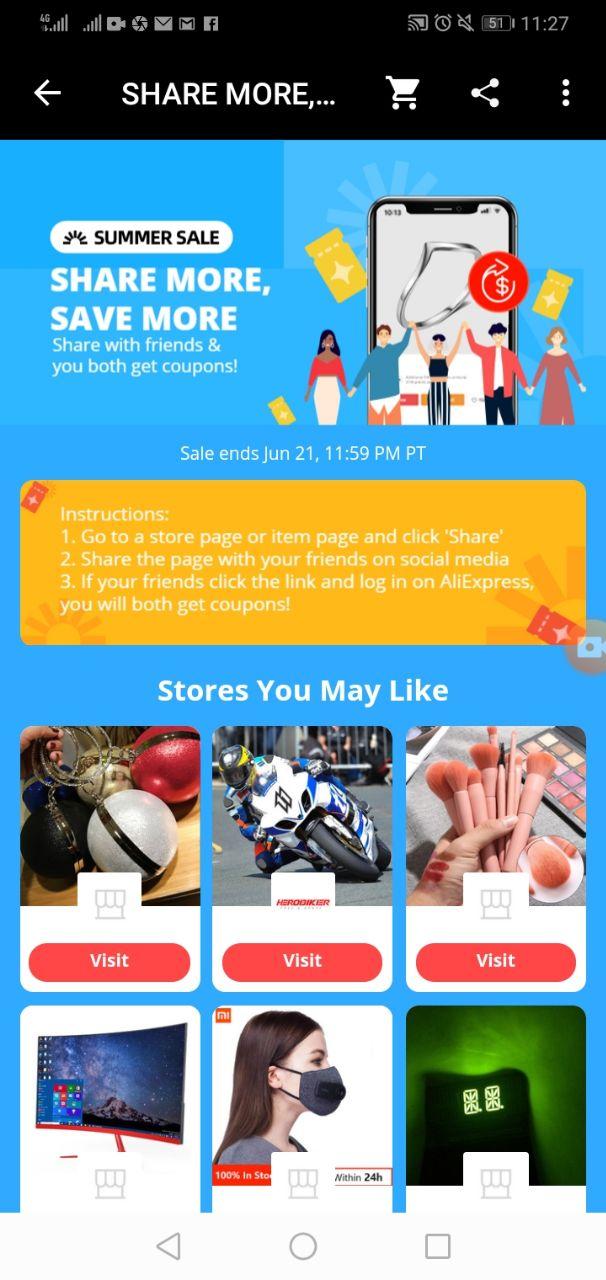 1. Calculate how many friends you need and how many times they can help you
Each person can help up to three different friends each day. But you can't repeat the help, so each friend can only give you one help.
Also, if your friends are not registered on AliExpress your bar will advance faster.
When your friends access your link, this is what will appear in the AliExpress app, until they click on "help your friend lower the price" you will not receive their help.
According to our calculations, each friend helps to progress between 0.1 and 98% depending on the level of difficulty, so as you can see it is not so difficult to get 99% discount on the easiest products.
You can check who has helped you, just go to the product detail and below you will see which people have clicked on the link, but for privacy reasons their names will be partially hidden.
2. Choose easy level products over medium level products
As you will see, each product is marked with different levels of difficulty: easy level and medium level. The easy level ones can be obtained faster since each friend who is already registered can add up to 98% approximately, while the medium level ones only add up to 0.1%.
AlixBlog tip: if you have a couple of friends who can help you out, you can get easy-level products every day.
3. Focus on less popular products (limited stock)
At the moment there is no limit to the number of products but you only have 24 hours to complete the bar and get a great discount. Every time you select one, a progress bar will appear below to share with your friends.
But as we have already said, the stock of products is limited. So it is better to focus on a single product to complete the discount bar as soon as possible.
Tricks to reduce prices as much as possible
To get the "Slash it" products you need to have a good strategy. The best option is to share with your WhatsApp, Facebook or Instagram contacts.
In some social networks there are also groups where you can share links to get help. Remember that each user can help three others, so having a group of friends among whom you can help each other can be a good idea.
We have also noticed that you have some specific doubts about this game, so we are going to solve them.
I get a security error, what should I do?
Some users get a security error: "for security reasons, please log in from another device". This usually happens when you have multiple AliExpress accounts on the same device or VPN.
The solution is to open the account on another device. It will work again in a few hours. Remember that using multiple accounts on the same device can be a reason for your AliExpress account to be sanctioned. They may even close your account.
Will I have to pay customs?
In general when buying on AliExpress you almost never pay customs if the package is not bulky and weighs little, almost all products in this promotion meet both conditions. We explain it better in our tips guide to avoid customs on AliExpress.
However, sometimes you can get lucky and get products of a certain size such as robot vacuum cleaners. If they are intercepted at customs, presenting the proof of payment and the screenshot of the purchase should be enough to avoid paying.
Even so, there are many countries where customs may value the product according to their own tables, especially if the price of the product does not match. However, with a 99% discount the product is almost a freebie and it is probably worth taking the plunge even if you have to pay some customs.