First, you should know that shopping at Shein is a guarantee of tranquility: one of the great advantages of this store is that it solves with great efficiency all the inconveniences that may arise during the purchase.
That's why, today, we will explain what to do if the deadline for receiving your Shein order has passed and your order still hasn't arrived.
Warning: with this trick you can get unlimited Shein coupons. Click here to find out more.
How to check the tracking
When you buy from Shein, you are given an approximate delivery date, but this may be delayed for different reasons.
These are the usual delivery times depending on the type of shipment:
Economy shipping: about 30 days (in some countries, tracking information won't be available).
Pickup point: about 20 days (not available in all countries).
Standard shipping: about 20 days (tracking information is available).
When shopping at Shein you are always given a tracking number, so if you see that your Shein order is taking a long time, the first step is to check the tracking information.
But remember that this will only show activity if the shipment is standard shipping, as economy shipping only shows movement when it is in China and at the time of delivery.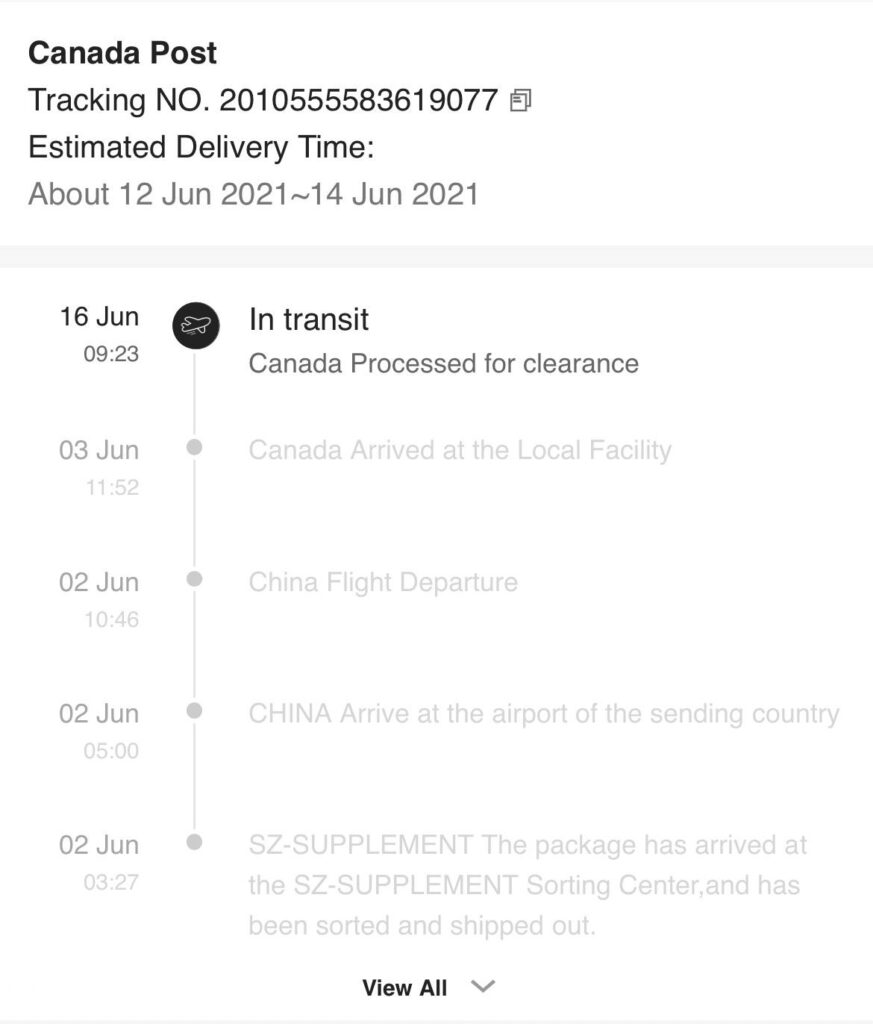 We can check the tracking information through Shein's own app or by copying the tracking number and looking it up on a website or app such as 17track, Postal Ninja, Parcels, Aftership…
On any of these services, it is easy to check where the order is going.
When can I complain?
According to Shein's customer service page (which you can check here), if the order has passed the delivery date but has not exceeded a week, they ask you to wait a few more days.
When more than a week has passed since the estimated delivery date, it's time to contact a Shein agent to request a refund.
Why is the order taking so long?
If your order is taking quite a while to arrive, but it's not yet time to claim, depending on the message that appears in the tracking, you can contact the shipping company first and, if they do not give you a solution, wait until you can contact Shein.
It is important to keep in mind that sometimes orders move faster through China than within our country. At the moment that a message informing you that it has left the country of origin, it will take a few days for a new one to appear informing you that it has arrived in the country of destination.
It is also common for the tracking to take longer to be updated once the order is within our own country.
And on specific dates with a high volume of work in transport companies such as Christmas, packages may take a little longer to be delivered.
My order has been stopped by customs
Each country has its own customs regulations, which we recommend checking before buying. All packages go through customs twice: in the country of origin, to check for anything dangerous, and in the country of destination, where they will check if it complies with import regulations.
Most customs only stop the heaviest and bulkiest packages, but in some countries, it may be mandatory to pay or present extra documentation. If this is not done, the package will be held for a period of time and eventually returned to the seller.
If you have any doubts about the process, it is best to contact Shein. And if you have had to handle customs, remember that the platform can compensate you with a proportional refund to offset the cost of customs.
You have more information about Shein and its customs management at this link.
Warning: with this trick you can get unlimited Shein coupons. Click here to find out more.
My order appears as delivered, but I have not received it
If when you check the tracking information, the order appears as delivered but nothing has arrived, there is no doubt that it is an error. In this case, we recommend you to contact the company that manages the delivery to confirm that the shipment has not been delivered to a neighbor, or it has been an error of the company itself.
If the carrier is unable to solve the problem, you will have to contact Shein.
How to contact Shein
Main article: How to contact Shein
In case the order is stuck, and after checking through the tracking, the next step is to contact Shein.
It's very easy, just click here.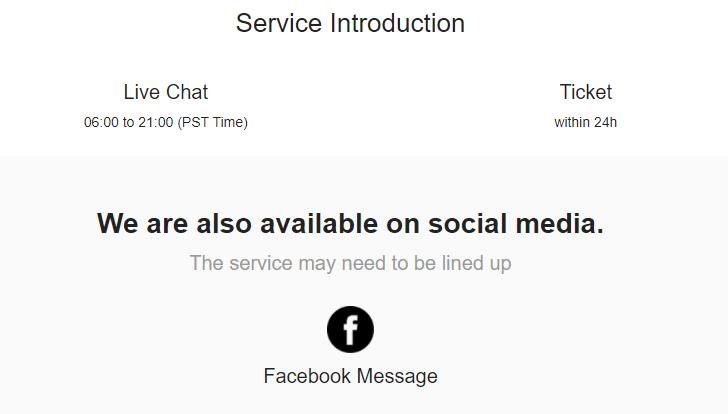 You will be able to use these contact methods (they may vary depending on the country you are in, and also apply to their timetables):
A chat is available from Monday to Sunday.
Sending a message with a response within 24 hours.
By phone call, Monday to Friday.
Through social networks such as Facebook.
First, you will pass a small questionnaire and Shein will provide you with a solution based on their FAQ. If you are not convinced, you can send a message with your problem to Shein's customer service center.
A Shein agent will help you in a personalized way. In some cases, if they find that your order is still on schedule, they can ask you to wait a few more days.
But if the order looks like it is not going to arrive or has some of the problems we have already mentioned above (stopped in customs or delivered to someone else), they will indicate to you that we are eligible for a refund.
How to request a refund
Main article: Refunds at Shein
After requesting a refund from Shein, you will have to indicate to customer service where you want your money back:
Shein wallet: it will reach you faster, and you can use it for other purchases.
Original payment method: it may take several days depending on whether it is a card, PayPal…
Gift card: only if you have used a gift card as a payment method.
After requesting the refund, your order will appear in "Orders in return". If we access the order details, you will be able to see the status of the refund. You will also be refunded the points used.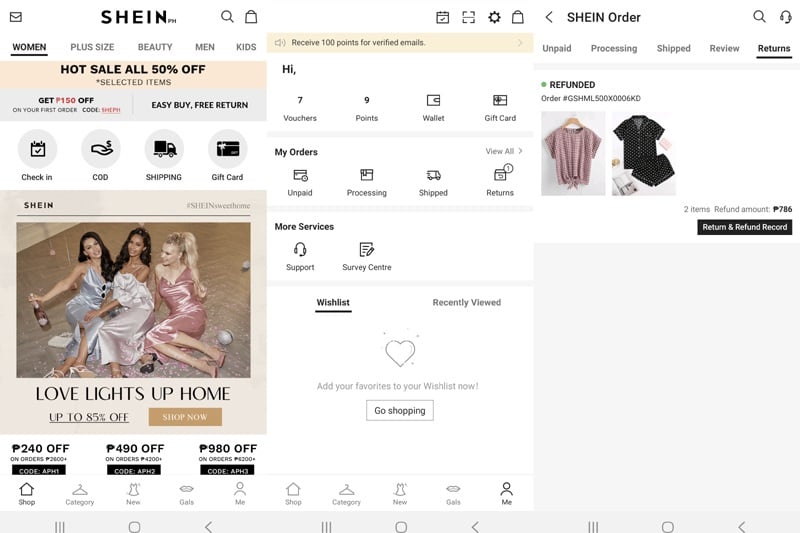 Shipping guarantee, is it really necessary?
When paying for an order, Shein offers a shipping guarantee at an additional cost. If you pay for it, the platform commits to sending you back your purchase, in case the goods are damaged or lost during shipping.
Even so, if you have not paid the shipping guarantee, your money is protected: you will still be able to request a refund if your order does not arrive or does not match the description.
So, in our opinion, this additional guarantee is usually not worth it, especially on low-value orders where the guarantee can be more expensive than the product itself.
Warning: with this trick you can get unlimited Shein coupons. Click here to find out more.