The new AliExpress App for phones and tablets is finally here! Many of you have asked us to review the app and tell you what we think about it, so without further ado, here it is.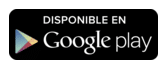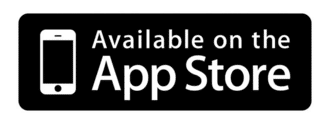 First impressions on the AliExpress shopping App:
The truth is, we were pleasantly surprised after we had downloaded and tested the app, it is a very complete app and quite honestly very easy to use. It feels exactly the same as navigating through AliExpress on a computer.
It's a pretty intuitive and fun application to navigate. Usually shopping apps are quite limited and are lacking in functionality, so much so, that we end up losing our cool and going back to shopping on the computer.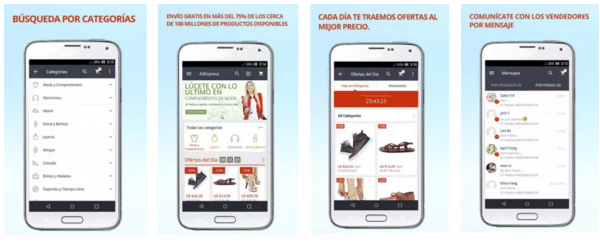 Android and Apple iPhone / iPad IOS
The AliExpress app is the complete opposite of this, allowing you to do all the same things you can do on a computer. One thing that I love about the app is that it has a message center through which you can contact sellers and let them know any doubts you might have.
You can also check the state of your orders, search through categories, filter your orders (ex: so you can only see products with free shipping or on sale), add products to your favorite list, there is a section with the best daily offers…. And these are only some of the features offered by the AliExpress App.
Oh, and we almost forgot, you can also share products with your friends through Facebook, email or other social media, such as Twitter. Making it super easy to give our opinions on products and show them to friends and family.
How do I download it? Is it safe?
The AliExpress shopping app is very safe and is used by millions of people all over the world. Some of you have asked us how to know if the app you downloaded is the real one, well, as far as we know, there are no fake AliExpress apps.
Even so, to ensure the App is 100% original here is the link to the official app in Google Play and here is the link to it in iTunes, now you can download the AliExpress Shopping App safely and for free.
Determining if a seller is trustworthy through the application
The only thing AliExpress needed to include in the App to make it great, was the ability to see the seller's reputation, as well as the comments and reviews left by customers and the amount of sales the product has had. And we have to say, AliExpress did a wonderful job of it.
When you go look at a product you can see all the things you need to make a great purchase in AliExpress. The interface is very easy to use and clear, so you can determine if a seller is trustworthy in a matter of seconds. Again, like we always say, if you have any doubts, you can contact the seller directly from the app and ask all the necessary questions.
How do you pay on the AliExpress App?
The AliExpress app also allows you to easily make safe online payments. Many of our coworkers have tried it and are satisfied with the results. The app offers a lot of payment options, like bank transfers, the Qiwi Wallet system…
However, the most popular payment method is through credit or debit car (AliExpress accepts Visa, MasterCard and Maestro). When you buy, you are protected by "Buyer Protection", so your money will be completely safe in the hands of AliExpress until you receive your order and once you verify it's in the condition that was promised by the seller. If all is correct, AliExpress will pay the seller, if not, they'll give you your money back.
The AliExpress App passes with flying colors!
We were truly pleasantly surprised by this application, and understand why millions of clients all over the world are using the app to find their favorite products every day. But don't just listen to us, go ahead and try it yourself!