Until recently, frying without oil was utopic. Then came a few oilless fryers, among which Tefal Actifry was one of the most popular. However, this type of appliance has been used in China for a long time. There are very interesting and economic alternatives that we are going to review, and that you can find on AliExpress.
How air fryers work and which are their benefits
If you cook fried products regularly, buying an air fryer is a great idea, since you can cook in a healthier way. However, those of us who have small kitchens or have spent years avoiding consuming fried foods have more doubts when it comes to purchasing one.
These types of fryers actually have many advantages. Besides being able to prepare foods with a crunchy finish with fewer calories, you can also make other preparations with them. They can work at a temperature of up to 200ºC, which allows preparing all kinds of recipes.
The main advantage is that these fryers use almost no oil, just a teaspoon is enough for the food to cook in a "crisp" way. Therefore we will reduce the fat in our dishes, they use less electricity and cook up to 70% faster.
Its operation consists of a flow of hot air that circulates constantly, causing the little oil in the food to expand over the entire surface, thus achieving a crunchy texture on the outside. You can prepare baked meat, vegetables, fried foods, fish, and even desserts.
Best air fryer brands on AliExpress
Today, many stores sell air fryers such as Lidl, Aldi, Tristar, among others. But the options we bring you are low-priced alternatives from Chinese brands that have had oil-free fryers in their catalog for many years. We are going to show you our favorites, but you can find them all by clicking here.
1 – Konka air fryer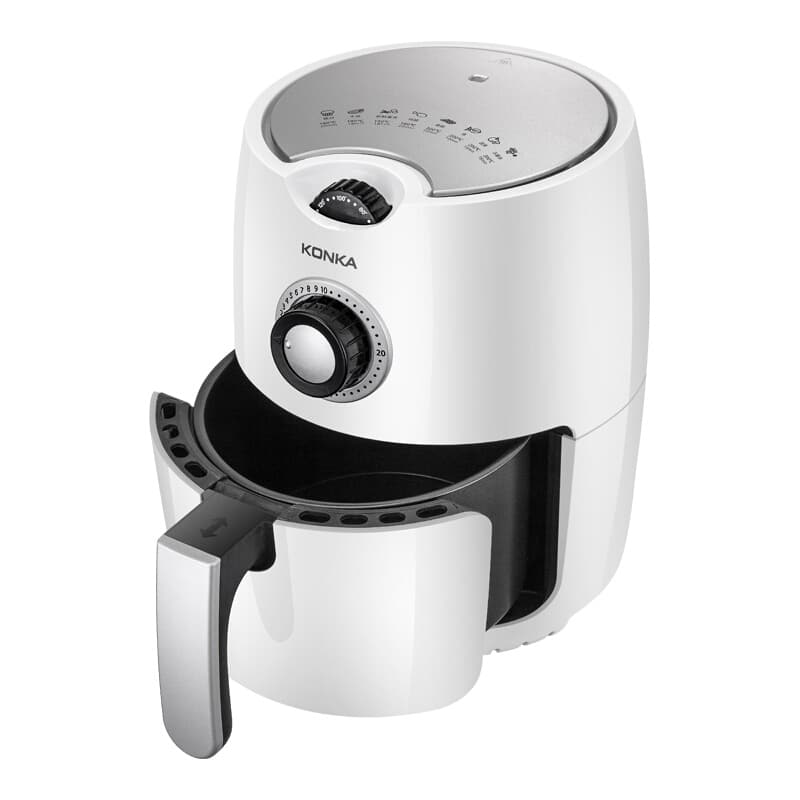 This brand specializes in small household appliances, with high quality and reasonable prices. Besides, its official store in AliExpress, which you can access from this link, has a warehouse in Spain, the United States, Russia, and Poland, to receive your purchases faster.
They have several models of air fryers, with different capacities, programming, and characteristics, at very good prices as you can see here. The most popular is its 2.5-liter multi-function deep fryer, which is a good capacity for families of 2-3 members. This fryer is also very easy to handle: you just have to set the time and temperature and put the ingredients in the bucket.
The air circulates at 360º C to prepare your food up to 70% faster. Its components can be cleaned in the dishwasher, although it is not a bad idea to clean these non-stick products quickly by hand to avoid problems. The style of this fryer is very similar to the Philips oilless fryers or the famous Lidl air fryer.
2 – BioloMix air fryer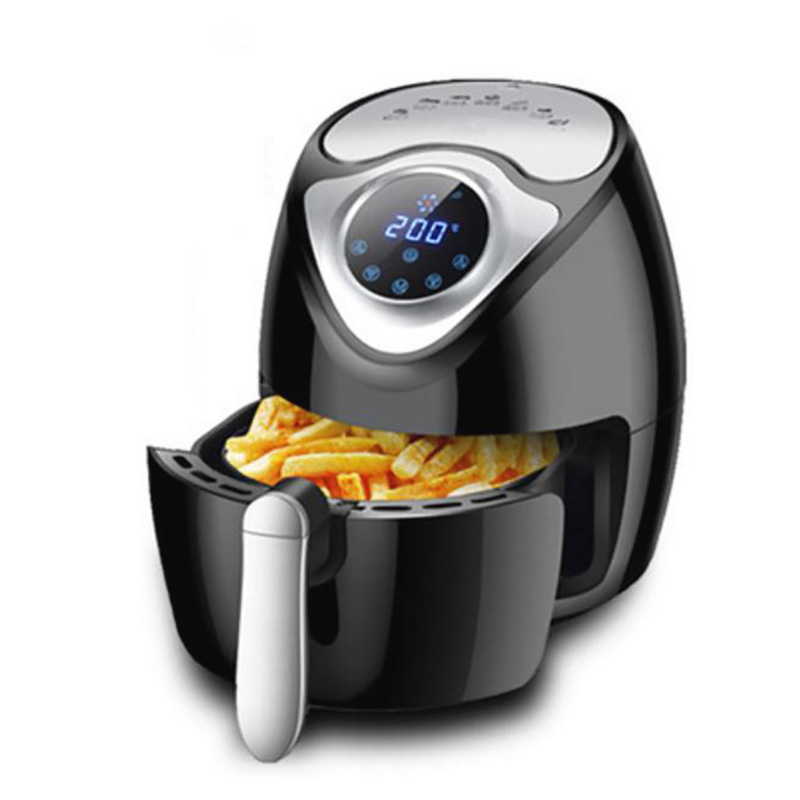 BioloMix specializes in small kitchen appliances that make it easier for us to have a healthier life. Their products also have a high quality, with resistant and non-stick materials. They have an official store in AliExpress that you can access from this link.
Its oil-free fryers characterize by their power and by having an LCD screen where you can configure the operation you choose. They come in various sizes and have preset configurations to make it easier for you to prepare your recipes. They are easily disassembled for cleaning in the dishwasher. Find them all by clicking here.
3 – Xiaomi air fryer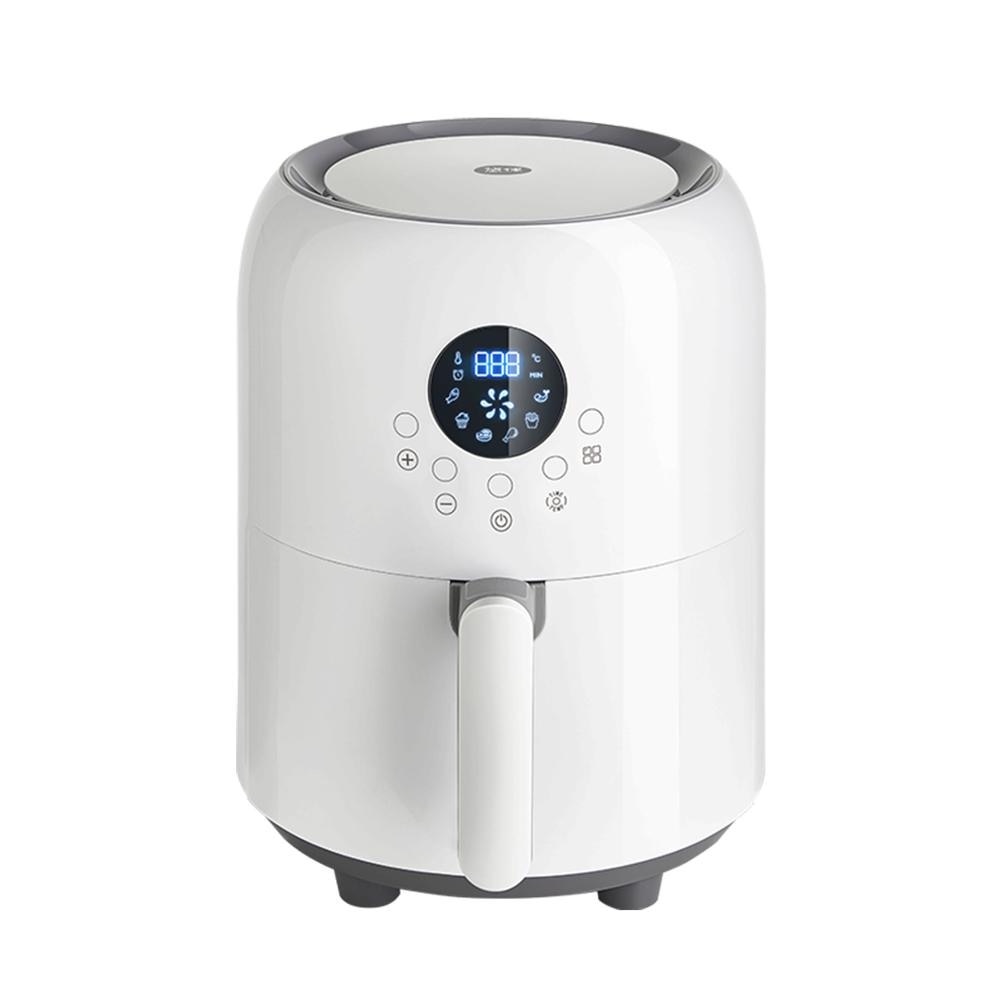 One of the best-known brands born in China is Xiaomi. They have almost everything, and obviously among its products could not miss an oil-free fryer. With the Youpin platform, they have already launched several air fryers as you can see in this link.
In this case, we will find models with an average capacity of 2.5 liters, ideal for families of 2 or 3 people. The difference between Xiaomi and other brands is always the quality, in the case of its fryers they have a powerful 9-blade fan so that the air circulates quickly and the food is prepared faster with a crispier finish.
They are made with non-stick and temperature-resistant materials to make them easier to handle, and thanks to their compact size it will be easier to store them. Some models also have an LCD screen.
4 – Daewoo air fryer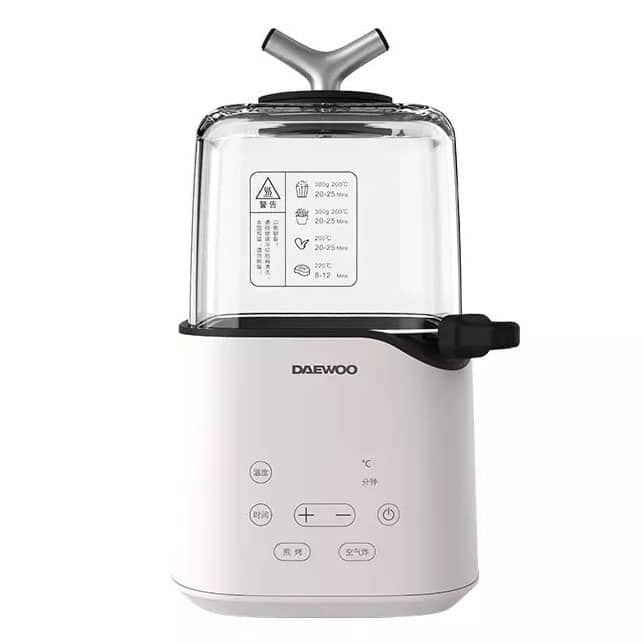 The Korean brand Daewoo, in collaboration with Xiaomi, has launched an innovative air fryer on the market. Most of the models that we have shown you so far have a major drawback: the food is hidden and we cannot see the point of preparation.
The Daewoo deep fryer, which you can find here, exposes the food to see if it is cooked, and it also takes up very little space, making it ideal for small kitchens. You can cook fried and grilled foods. It is the perfect evolution of the Tefal Actifry fryers but in mini size.
Accessories for air fryers: How to make the most out of them
When you get used to your new air fryer, you will surely dare to prepare more dishes. These accessories will help you create new recipes and you can get even more out of your air fryer. They are not only suitable for the previous fryers, but they are also compatible with the oil-free fryers of Cosori, Tefal, Phillips, Princess…
Silicone base
With this, you can protect the base of your fryer, and it is also ideal for cooking meat. It is also useful to protect your countertop from hot accessories.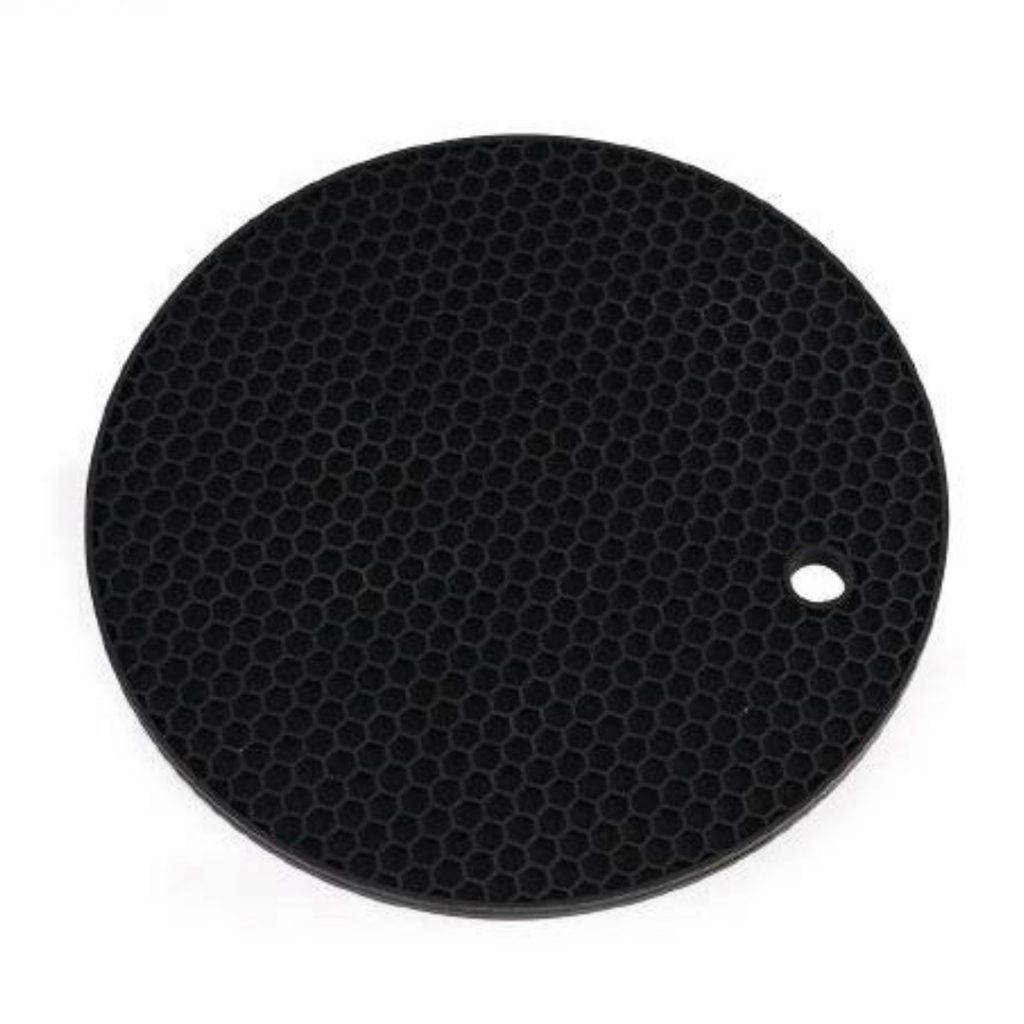 Pizza pan
It is a low tray with a non-stick finish, ideal for preparing flat cakes or pizzas.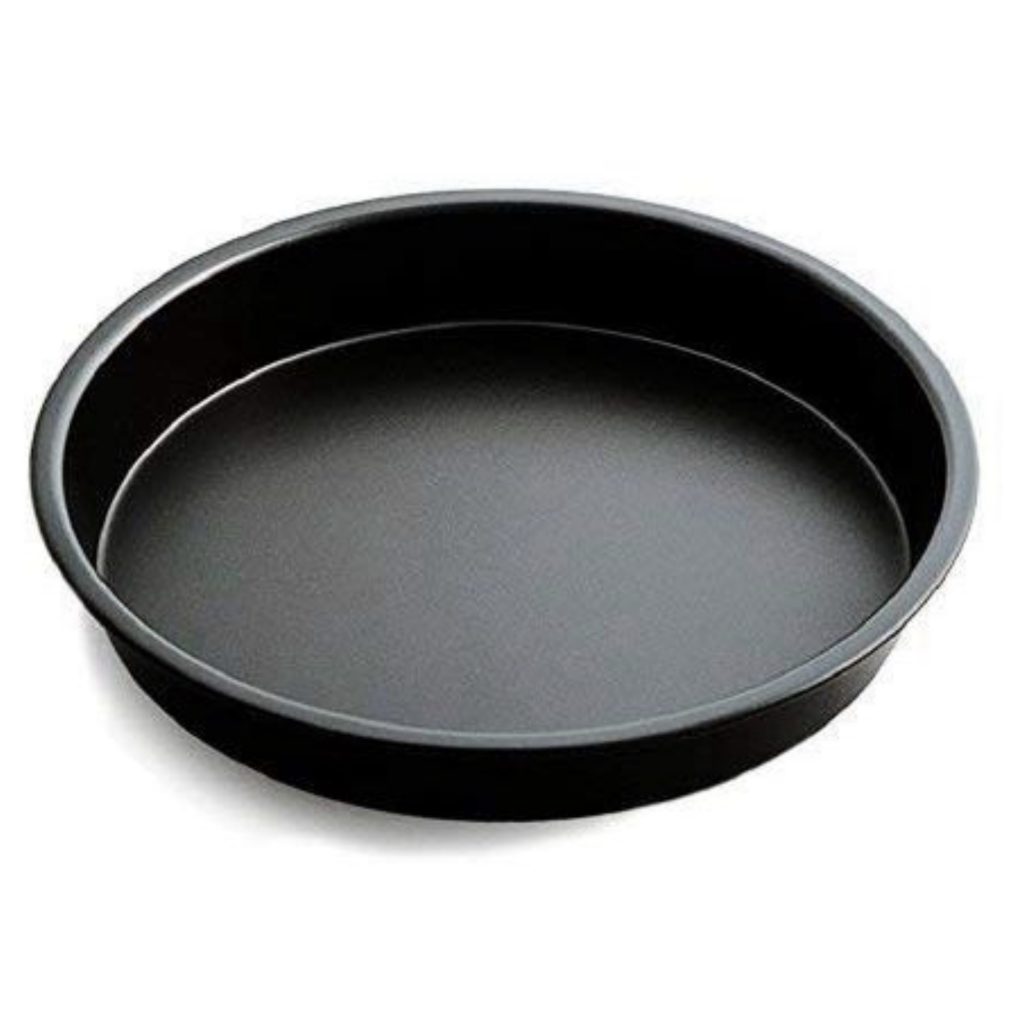 Pan for cakes
Very similar to the previous one, but with a bit more height. Ideal for preparing cakes baked with your hot air fryer. Forget about the oven to prepare your best desserts.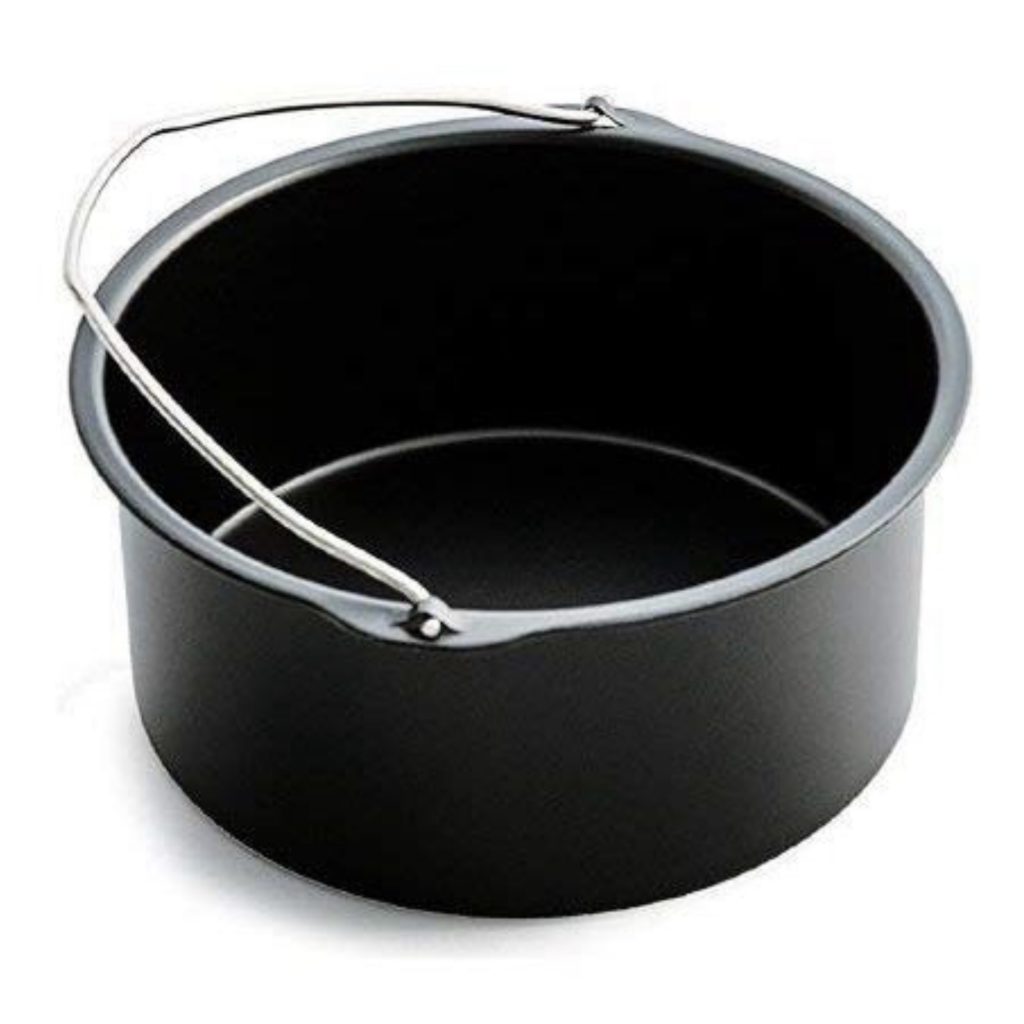 Metal skewer holder
It is a holder with slits where we can place skewers. Prepare delicious skewers with fewer calories while preserving all the flavor.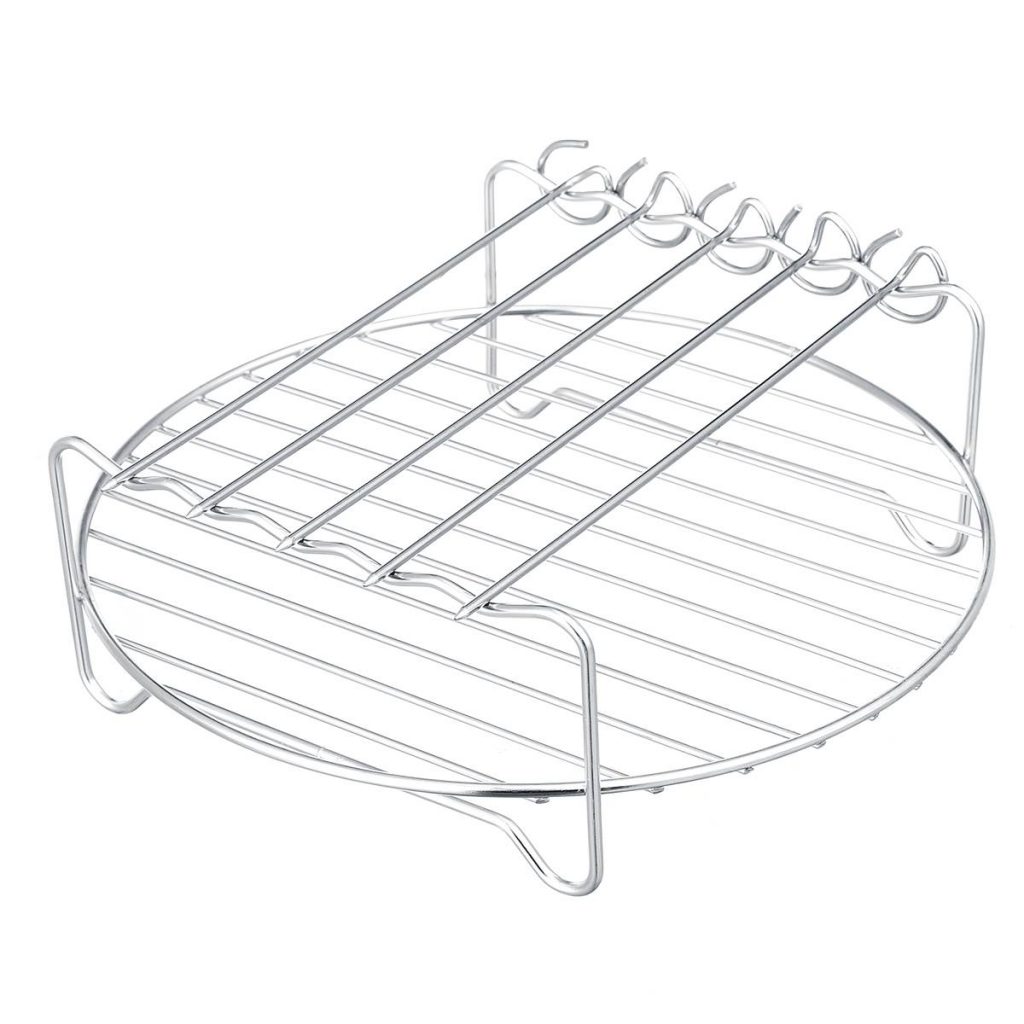 Metal holder second height
If you want to get the most out of your fryer, you can cook on several levels at the same time with this metal support that allows you to cook at double height.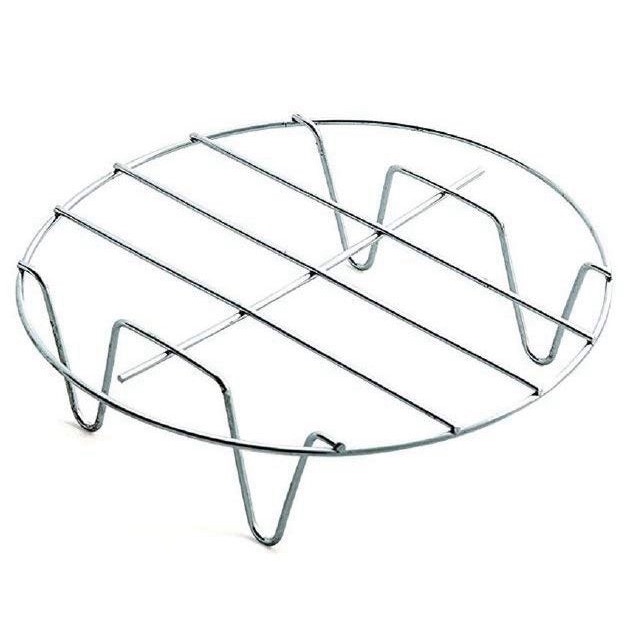 FAQ about air fryers. What to consider before buying
These types of fryers have become in high demand, but are relatively little known. So we are going to answer some of the most frequently asked questions about the operation and maintenance of these air fryers.
How to clean your air fryer?
The basket base should be cleaned after each use. It has a non-stick finish that prevents food from sticking. Still, most of them can be washed in the dishwasher.
What advantages do they have compared to a conventional oven?
A way of avoiding using tons of oil is to cook in the oven. However, an oven uses between 1.200 and 2.000 W and consumes a lot of power, besides, it takes a lot to cook the food since the inner space is usually pretty big. Most air fryers have an oven function, but they consume half in terms of power and they cook faster.
Which size do I need?
At the moment of choosing an air fryer, it is important to look at the basket capacity, which is what will determine the amount of food you can prepare. A 2,5-liter capacity is adequate for two, whereas if your family has about 4 members or you prepare lots of food, is better to look for a 5-liter air fryer.
Low-priced 2-liter air fryer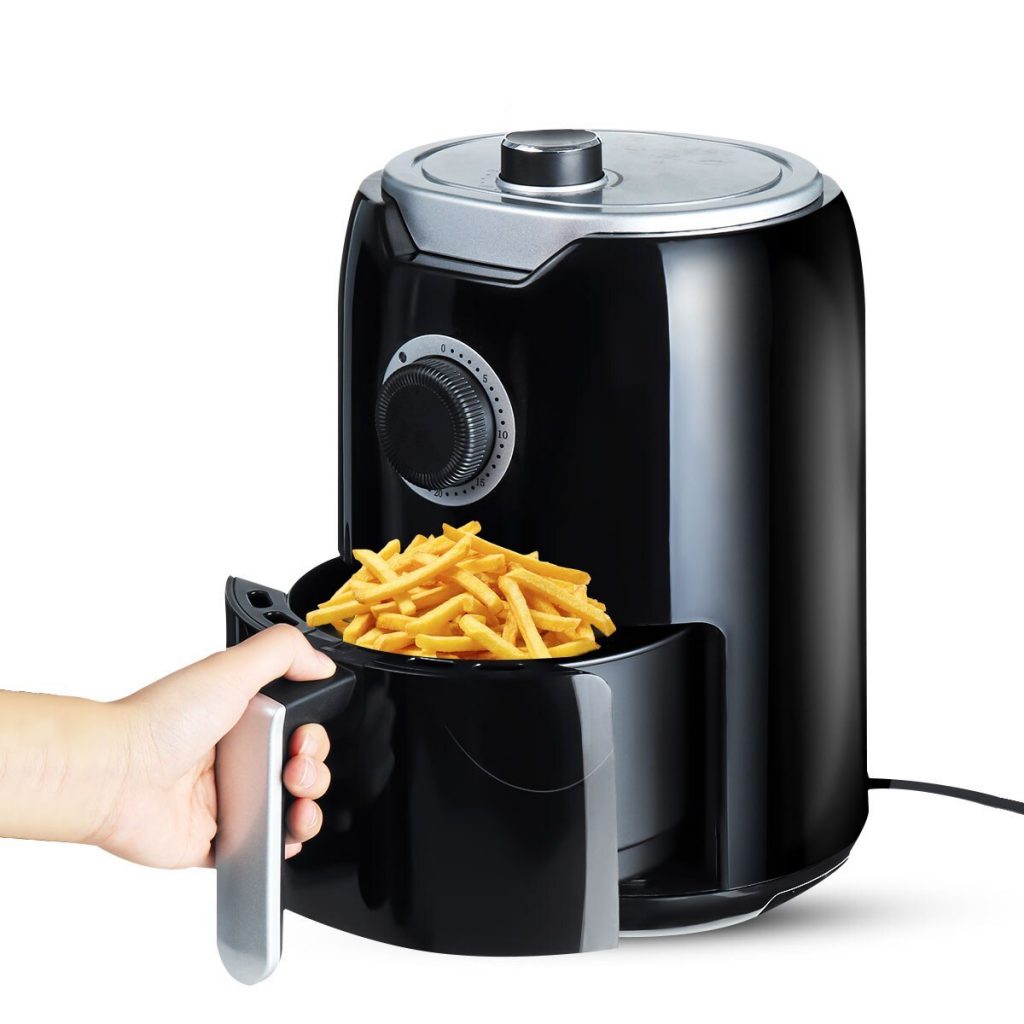 If you cook fewer fried foods, and you are looking for a cheap oil-free fryer with a capacity of 2 liters, on AliExpress you will have several options. You can see our favorites by clicking here. The electrical consumption of these fryers is over 1,000 W, it is quite low and ideal for cooking every day.
They are simple fryers, small in size, and can be programmed manually with temperatures between 80 and 200 ºC and a timer of between 0 and 30 minutes. Its operation is very similar to Silvercrest oil-free fryers.
5.2 liter LCD air fryer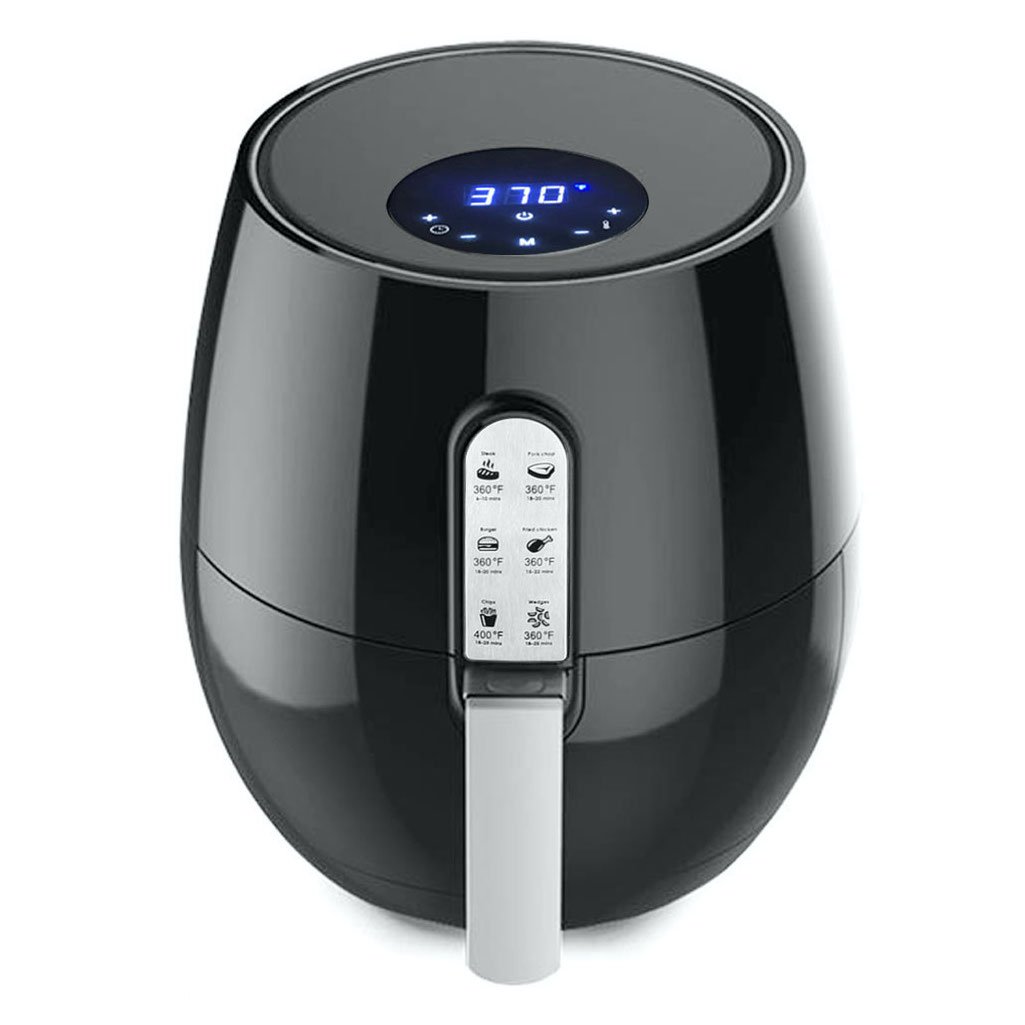 Large-capacity air fryers are quite expensive, for example, the Cosori oil-free fryer or the famous Tefal Actifry have exorbitant prices. On AliExpress, you can find cheaper XL oil-free fryers with a capacity of 5.2 liters from this link.
With these air fryers, you can cook for 4 people. Their operation can be programmed so that they work at a temperature between 80 and 200 ºC, in an interval of 0 to 30 minutes. They have an LCD screen in which we can configure these parameters or choose between several preconfigured programs to cook meat, fish, chips, and even bake desserts.
Are air fryers healthy?
The reason they are called "healthy" fryers is that you can cook foods with a fried finish using a small amount of oil compared to conventional fryers. Just one teaspoon is enough, the fryer will distribute this oil over the entire surface of the food.
Which recipes can I do with an air fryer?
Nowadays, there are tons of cooking blogs and websites that post recipes with oil-free friers. Thanks to some accessories we can make almost anything: omelets, churros, stewed meat, muffins… Besides, with a little imagination, you will be able to adapt and create your own recipes.
Our opinion: Is it worth buying a low-priced air fryer?
If you still have doubts about whether an air fryer is worth buying, our experience speaks for itself: it is an ideal complement to your kitchen. They are much more practical than some kitchen robots and at a very reasonable price, especially if you buy any of the models that we have just seen.
At AlixBlog, we not only help you discover the best AliExpress brands and the latest news, but we also have a section with tutorials where we explain useful tips and tricks to buy safely, in case you don't know how this online sales platform works,
Are you planning to buy an air fryer? We hope we have helped you with your decision. Or did you already buy one of these models? Don't hesitate and leave your comment below.