Anker is a brand founded by former Google workers and that has been gaining popularity thanks to platforms such as AliExpress or Amazon. It is an international company that manufactures all kinds of electronic products, from mobile accessories to projectors.
Anker has worked with vendors in Asia, including Panasonic and BTR, who have helped them testing and developing new, better quality products. When the company began mass distribution of portable batteries, USB wall chargers, and cables in late 2012, Anker went from selling 100 to 1,000 products a day.
Most of Anker's products are sold on AliExpress, where they are getting good reviews and have a high position on search rankings. Prices, which are between US $ 10 and $ 20 cheaper than Apple products, encourage consumers to buy.
Accessories for your mobile
USB cables for smartphones
One of the products that the brand manufactures are USB cables for your mobile. It has both Android and iPhone and many of them are braided with nylon. These types of cables are more resistant and last longer. And they have models of 1 and 2 meters, although perhaps we miss longer cables for certain uses.
As you can see, on AliExpress you can find a wide variety of USB cables for less than US$ 12 from the Anker brand. These cables are a guarantee of quality and resistance to damage. A good option if you are looking for a USB cable for your smartphone.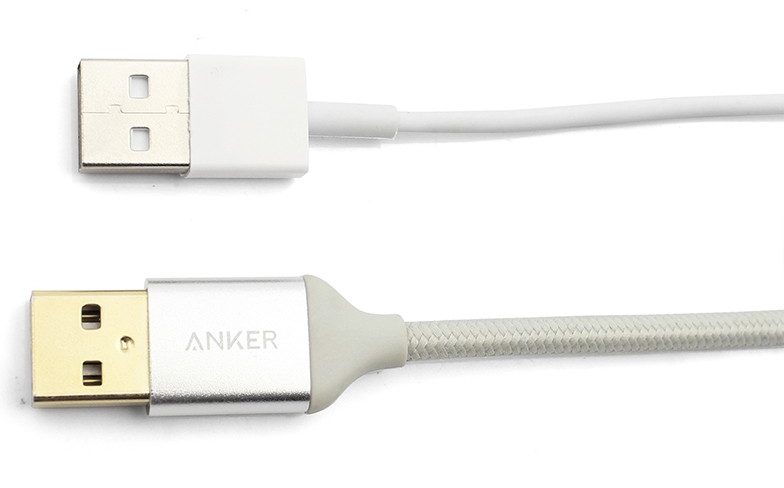 External batteries
For any user who wants to use their mobile phone more intensively than usual, they will most likely have to pull external batteries to last until the end of the day. Or even the typical forgetful person who forgets to charge his car at night.
Anker Astro e7
The Anker Astro E7 Battery, a true energy beast, capable of providing autonomy for several days to all types of devices through a conventional USB. This is because it offers 25,600 mAh of charge, which can offer up to nine charges in devices that are around the 3,000 mAh. Technically the specs say you can charge an iPhone 6 about 10 times or a Galaxy S6 about 6 times.
The total output current it provides is 4 amps, which is spread across three standard USB ports that Anker calls "IQ" – a manufacturer's own system that behaves intelligently depending on the connected devices. Of course: it all depends on what is connected: the fewer simultaneous devices the better, but it is possible in case of need to connect up to three 3A without problems.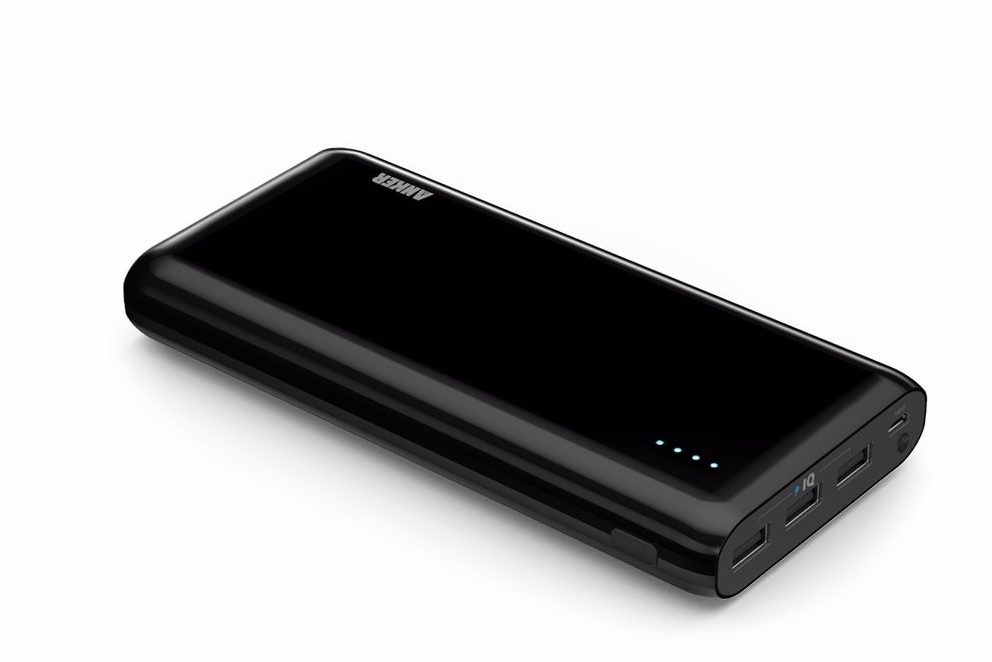 Anker PowerCore 20100
This battery has slightly less capacity than the e7 but it is one of the most versatile external batteries with a higher capacity. It has an austere, simple, and attractive design, and the good quality of the materials is noticeable. As for differentiating features, this Power Bank boasts the Anker MultiProtect protection and security system.
In this case, we only have a USB to carry out charges, it also has Quick Charge 2.0 like its older brother, and its size is somewhat more compact in comparison. Plus you also enjoy PowerIQ and VoltageBoost charging technology, all to achieve 4.8 amps of output. In total, Anker PowerCore 20100 has two ports in which to connect your devices and charge them simultaneously. This battery is perfect for anyone who spends long periods of time away from an outlet.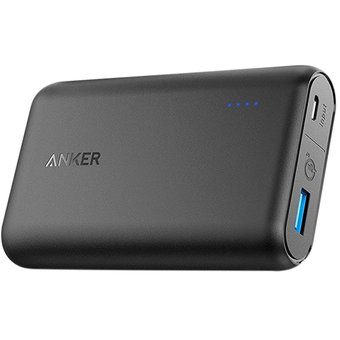 Anker has from the most powerful batteries to the smallest, such as this 3,300 mAh with a load, or this 20,000 mAh designed only for iPhone.
Many good models adapt to the needs of each user, and being Anker batteries you can find Power banks of excellent quality. You just have to see the user ratings on both Amazon and AliExpress to see why this brand has earned its fame.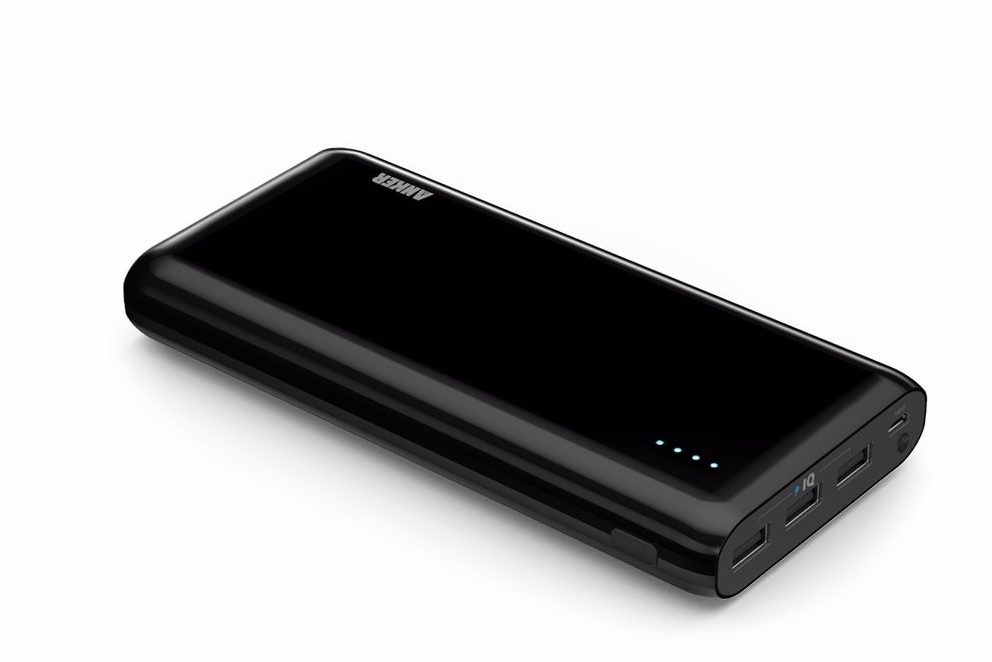 You can find all models here.
Anker Chargers
Car Charger
In addition to external batteries, Anker also offers car chargers. One of its best-selling products within mobile accessories is this cigarette lighter charger that includes a Quick Charge 3.0 of Qualcomm technology to provide fast charging even in the car and double USB port in case more than one is at a minimum battery. Of course, remember that your mobile has to be compatible with fast charging to take advantage of it.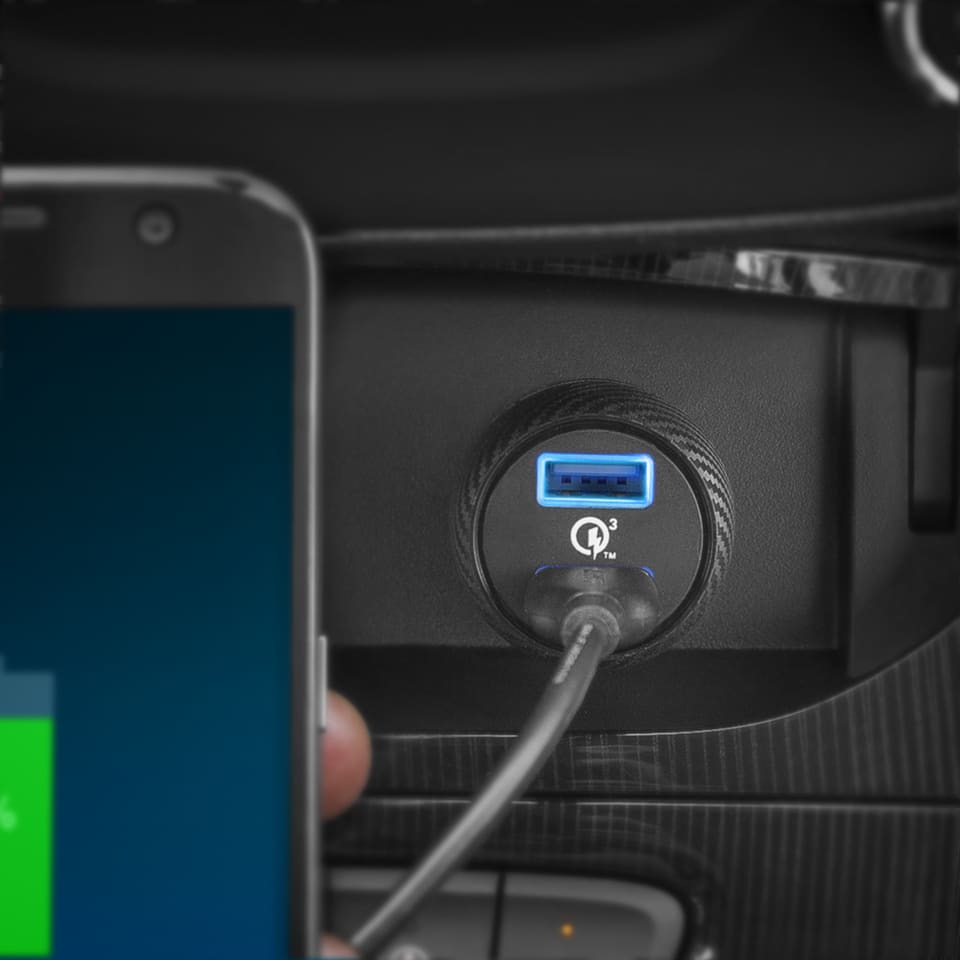 Find all car chargers from Anker here.
Wall charger with six USB
For those who want to organize their space better, or carry a charger for everything in their backpack or suitcase, with this charger we can connect up to six USB devices in a single socket. One of the connectors has Quick Charge 2.0, and the charger itself has an extension cable to avoid having it stuck to the plug.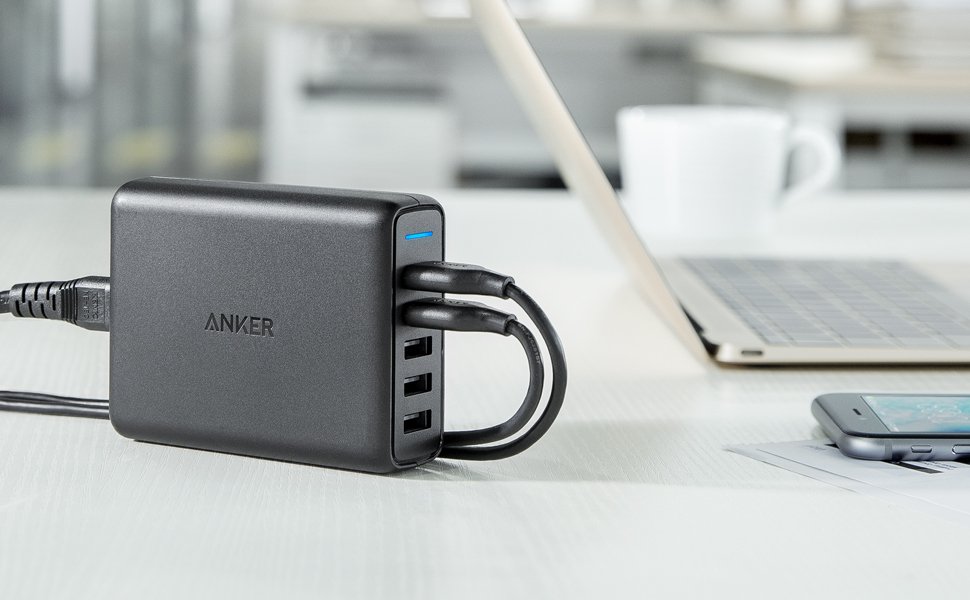 Wireless speaker
But mobile accessories go much further than chargers, some accessories help us enjoy our phone more, such as wireless speakers. In this case, the brand does not have as much variety as in other products, we can find the SoundCore and the Sound Core mini. Both models with Bluetooth connection to your smartphone, although they can also be connected by cable. The first is waterproof and offers 20W of volume without distortion. Both can store music on a mini SD card, if we don't want to always use our phone.
The main difference between the two is the volume capacity and sound quality. The truth is that the sound of the SoundCare is much cleaner and accepts a lot of volume without distorting or sounding metallic in certain highs.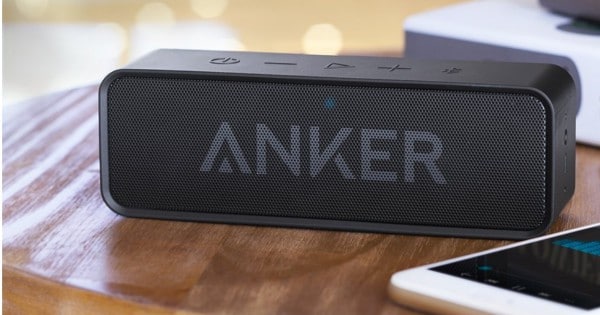 Headphones
Anker is a well-known brand of mobile accessories, and recently it has also been looking to position itself in portable audio. For this, it has created a new line of products under the name of Zolo.
Anker NB10 SoundBuds
This model of wireless headphones is designed for athletes. These are headphones that connect to your mobile via Bluetooth. They are one of the most valued headphones of the brand, thanks to their ergonomic shape that allows us to enjoy sports without having to continually adjust these headphones.
It is designed for sports so it is waterproof thanks to a nano-coating that makes the speakers have a double internal protective layer. They are not submersible but they will withstand being in the rain and will not suffer if you sweat too much.
Anker Lite
It is a high fidelity sound device that has a Bluetooth connection to your phone. Anker Lite is designed to be comfortable thanks to a neckband that provides light support and a headset that adapts perfectly to any ear.
The battery lasts approximately 12 hours of use and charges in an hour and a half. It also comes with a microphone that allows it to be used to talk on the phone, but also to be able to skip the song, raise or lower the volume, or answer calls without having to touch the device.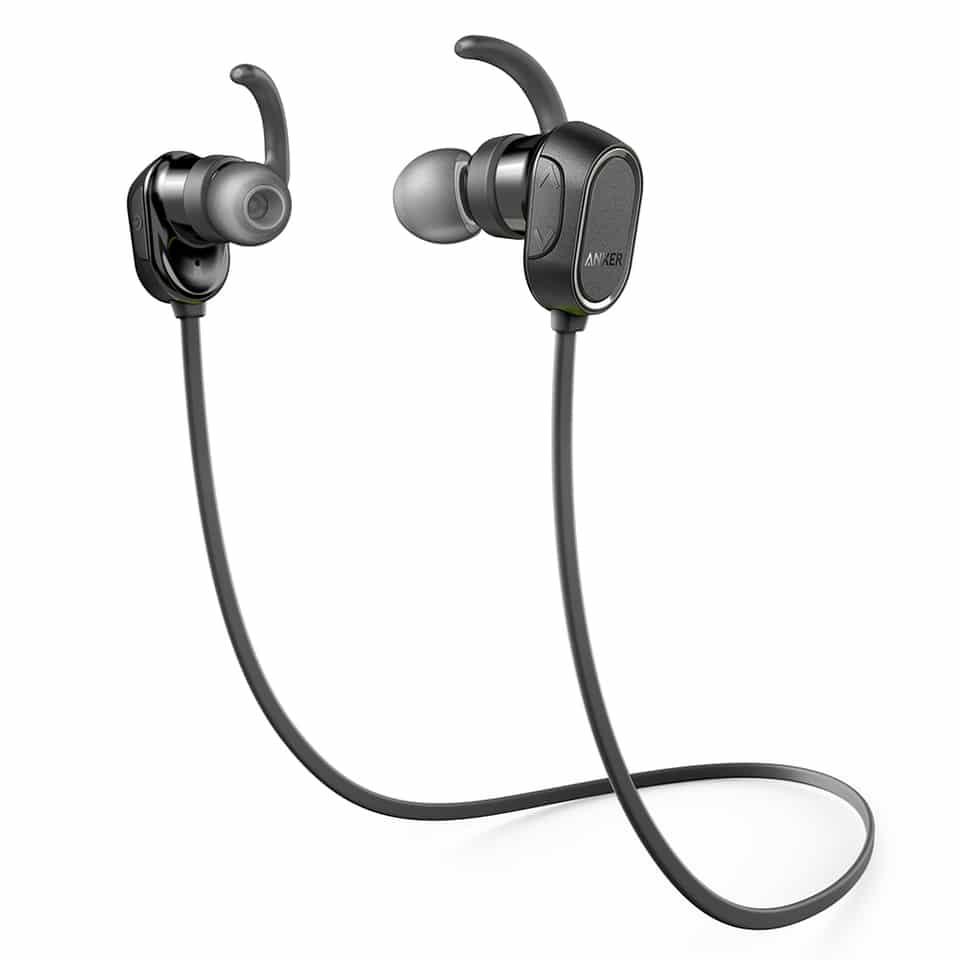 Official Store on AliExpress
You can buy all Anker products in the Official Anker Store on AliExpress. There are many other sellers on the platform that offer this brand, but if you prefer to buy directly from the original source you can visit their store. They have all Anker products for mobile phones and USB cables and the store's evaluation is very positive.
That does not mean that any seller on AliExpress that is not official of a brand is less reliable, as we always recommend on this page, you should always look at the valuation of both the seller and the product you are looking at, look at the comments to see if users give positive feedback. This will be very useful to help you decide.
Although the truth is that in the official store you can find almost all the brand's products, with excellent ratings. In addition, they offer personalized customer service, something that is always appreciated in an online purchase.
Besides…
You can also find all kinds of spare parts for your mobile on AliExpress. In this article, we explain where to find them for the lowest possible price.