Not only did the OnePlus One phone completely change the game in the smartphone market when it first came out, it's still going as strong as it started. Founded in 2013, the Chinese company OnePlus surprised us all with phones that feature the latest Android technology at unbelievable prices.
After the release of their first phone, the OnePlus One, on April 2014, the brand released another two models: the OnePlus 2 (July, 2015) and the OnePlus X (October 2015). Both of these models are a sophisticated evolution of the first one released in 2014.
You can find all of them in AliExpress at incredible prices. So, if you have been thinking about purchasing a cheap OnePlus phone, look no further. We've selected the best shops in the platform to find OnePlus phones.
Features of the OnePlus One
This cheap high range smartphone works with Cyanogenmod, a very popular version of the Android system. It has a 2,5 GHz Snapdragon 801 processor, a 5.5 inch screen, 400 megapixels, a battery of 3.100 mAH with 3GB of Ram memory, a frontal 13 megapixel camera and a 5 megapixel back one.
Furthermore, the OnePlus One comes with all the basic google applications already included. Considering the price and the features it has, it really is a bargain.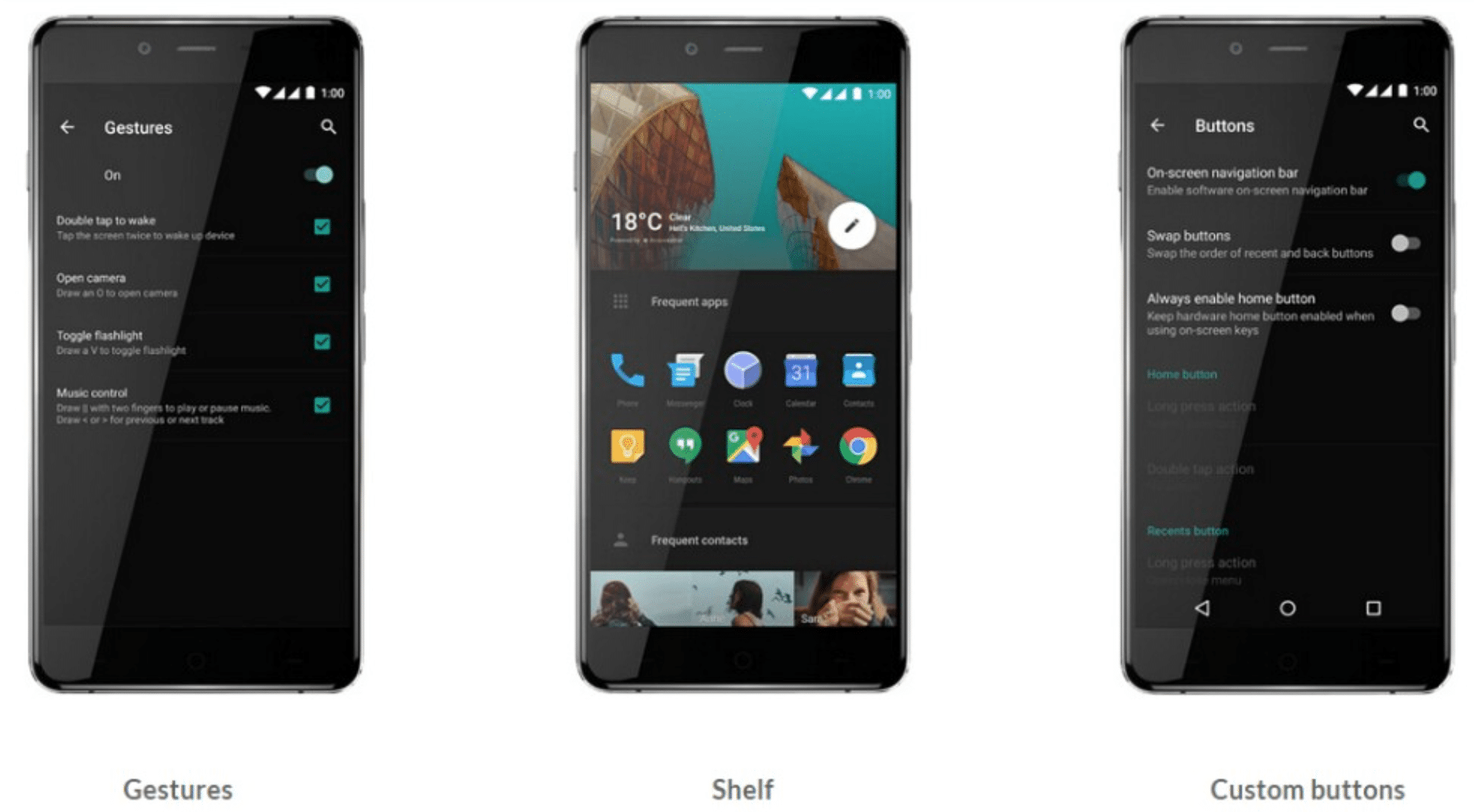 Opinions on the OnePlus One? Is it too big? 152.9 x 75.9 x 8.9 mm and 162 grams. Some users might find this size a bit too much, but really, the size is super manageable and once you get used to it, you'll barely notice. Here are some other features and pros and cons of the phone that will help you make up your mind.
Advantages
Incredible design
Surprisingly good screen
Fast
Good quality fingerprint scanner
Disadvantages
No battery options
No possibility of enhancing storage (available with 16 or 64 GB)
No NFC technology for data transfer
OnePlus 2 and OnePlus X models
After the success of the OnePlus One, the brand released another two models. Are they better? Well, while some experts swear by them, others still have their doubts. In any case, the first thing you should know is that the OnePlus 2 is more similar to the OnePlus One, both in price and size of the terminal and screen. It's features are also pretty similar,with some improvements over the 2014 model.
Like we mentioned before, the OnePlus 2 is very similar to its predecessor. Some may see this as an advantage, while others will see this as unnecessary continuity. As for the hardware and software, they are updated to follow the latest Android system and processor.
CONCLUSION: the OnePlus X is the lightest and smallest of the three models. It offers a clearer screen and more megapixels in the front camera, as well as the possibility of adding a microSD card if you are running out of storage. Nevertheless, the OnePlus 2 is has better hardware, a faster processor and a battery that last longer. But what about the price?
Price difference of the OnePlus One in AliExpress and other stores
This smartphone is the first high range affordable phone, only 300 euros (in AliExpress). It's destined to change the way we view these kinds of phones. Taking a look at the European market, you will notice it's very hard, almost impossible, to find a OnePlus model for less than 300 euros. Even in the makers shop, you'll never find it for less than 350. So do take a look at AliExpress, you'll find a wide range of cheap terminals and you will be saving money.
Best shops to purchase a OnePlus One phone in AliExpress
Finding a cheap OnePlus One phone is as simple as typing the words OnePlus One in the AliExpress search tab, and don't forget to select your country's homepage to ensure they ship to you. Even so, to make the search easier for you, we've selected the best shops to purchase this phone in its different versions.
If you shop from any of these stores, you can be sure you are making a safe and quality guaranteed purchase.
Need any more advice? Your wish is our command 🙂
Advice on purchasing a OnePlus phone In AliExpress
If you've been thinking about purchasing an OnePlus One online, we suggest you check out AliExpress. In fact, this Chinese platform is known for the excellence of it's electronic shops, where you can find the best phones at super affordable prices.
Before you get into it, remember that you may run into some Chinese OnePlus replicas, so make sure you look closely at the product description. Just to make sure, check these three things:
The seller's reputation: our advice is that you always shop from stores with at least one diamond. This is the easiest way to ensure you are making a 100% safe purchase.
The product's description: when it's an original product, the description features words such as "original" or "100% original".
Ratings and comments left by previous customers: this will give you a better idea of what to expect, especially when it comes to quality, from other customers like you.
And remember, if the product features the AliExpress "Guaranteed Authenticity" stamp you can rest assured that the product is original and, in the unlikely event that you do get a fake, the seller will have to give you back the full amount you paid.

AlixBlogger Advice: don't forget to look at the price. If you find a OnePlus One for less than 100 euros, chances are, this being AliExpress, it's going to be replica.
Finally, if you have any doubts left, contact the seller directly to ask them for more details on the product.