Lately, we've noticed a sudden increase in interest in Nike Free Flyknit on AliExpress so today we give you an article on how to find models of these super cool sneakers online.
Finding original Free Flyknit in AliExpress can be a challenge, so just in case we've included other shops that have them and some Chinese alternatives to the Free Flyknit. Wether you are looking for the Nike Flyknit Lunar 2 or 3, Nike Flyknit Chucka or the Nike Flyknit Air Max, we hope this article helps you out. We will also give you some advice on how to find the exact model you are looking for and tell you a bit about Chinese alternatives.
Like we mentioned above, you can find Free Flyknit originals in AliExpress, but they can be hard to find among the many replicas the platform offers (if you do find them, they will go for more than 90€).
Originals (look for "Nike Flyknit" by clicking here) are the ones that feature the guaranteed authenticity under the product description:

Different models of Nike Free Flyknit: Racer, Air, Max, Lunar…
For those of you unfamiliar with this model or who believed Nike just released the same shoe with different names, you should know this is not the case. We are going to give you a run through the models to help you choose the one best suited for you. Most of them are for running, although we have seen people using them for their everyday activities.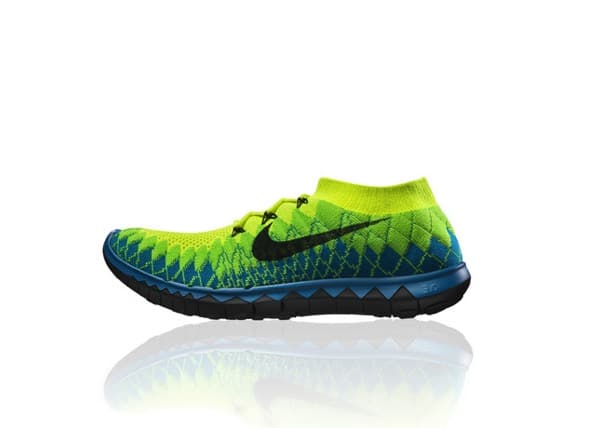 Nike Flyknit Racer
The Nike Flyknit Racer, is a modern unisex sneaker that use the technology of Nike Flyknit to create a grip and structure that fits you foot like a second skin. The best runners in the world use these shoes for competitions for many reasons, among them: their lightness, elasticity, air permeability and the fact that they adjust perfectly to the foot with the added hold of their laces. Are they light? Yeah, incredibly so, depending on the size they only weigh about 160 grams.
IMPORTANT: The unisex sizes are calculated according to men's sizes. AliExpress sellers usually provide a size conversion chart, so make sure you take a look at it.
Look for Nike Flyknit Racer in AliExpress
Nike Flyknit Air Max
The Nike Flyknit Air Max running sneakers for men combine light weight with maximum cushioning through the flexible Max Air unit and a top part which is sown in one piece, making the shoe super comfortable to run or even for everyday use. The design of the top part features ventilation areas, elasticity and support where it is most needed, while the bottom sole gives the runner a softer footstep than ever. Furthermore it also includes some reflective elements that make them more visible, perfect for night runners.
Look for Nike Flyknit Air Max in AliExpress
Nike Flyknit Lunar
The Nike Flyknit Lunar 3 (they also have the Nike Flyknit Lunar 2) have excellent cushioning (made out of Lunarion foam) and are incredibly light, great for running during long periods of time. Another of their great features is the air permeability and elasticity the offer, making the footstep feel altogether more natural.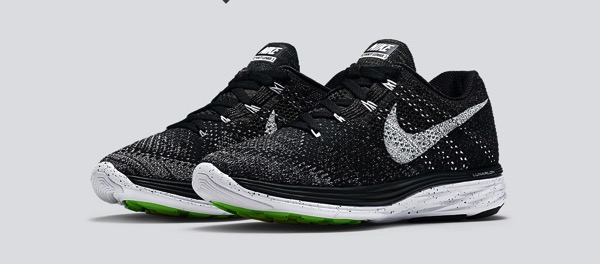 Look for Nike Flyknit Lunar in AliExpress
Other types of Nike Free: What is this Flyknit technology?
Nike Flyknit technology was inspired by expert runners looking for tight fitting sneakers and a closer feeling to running barefoot. To achieve this, Nike created a top part woven with static proprieties giving the shoe an incredible structure and durability. In fat, these new models are created to allow the foot to move in the most natural way possible.
Later on, the brand developed other elements of this top part to adjust its support, air permeability and flexibility. The result of it all is a light, tight fitting top section with barely any seams. In fact, all the new models feature hexagonal grooves in the exterior sole which create six different points of flection, allowing the foot a freedom of movement, no other shoe does.
If you want more information on this, go take a look at our article on Nike Free, you will find more information as well as ticks to find the best AliExpress sellers. And remember that there are other kind of Nike Flyknit, like the Chukks made for especially cold days with snow or rain, the Nike Flyknit Zoom Agility, perfect for training in the countryside or at a gym, or the Nike Air Foolscap Marista Flyknit, a redesigned soccer shoe for everyday use.
I can't find the Nike Free Flyknit model I want
Here is some advice in case you can't find the model of Nike Flyknit you are looking for in AliExpress: try looking for a Chinese seller (or various ones) offering other kinds of Flyknit and ask them if they have the one you want. You might get lucky and find it. All you have to do is open the chat and ask. They'll answer almost immediately. Start with these ones, they are the best when it comes to Nike models:
All three shops have great ratings and are completely trustworhty. Furthermore, you'll be saving up to 20-30€ more than you would on Amazon or even more, if had decided to get them at a regular store.
ALIXBLOGGER ADVICE: If you have any doubts, contact the seller directly.
Chinese white label sneakers (similar to Nike)
There is one particular brand I've been meaning to try for a while now. I'm talking about Onemix, a Chinese brand that copies Nike's models and has great reviews. Take a look at the picture. Don't they look just like Nike? In fact there are a few similarities.

Also take a look at Feozyz:

Onemix offers adaptable and air permeable running sneakers for 45€, two or three times less money than Nike. Do you want to take a look at other white label sneakers?
If you found some other seller offering Nike Flyknit, leave us a comment, we'll be sure to include it in our next update.