There is an endless amount of online shops offering costumes, but very few of those have the range of products and the prices that AliExpress has to offer. Here, you'll be able to find all kinds of original costumes and accessories to be ready for any party, be it Halloween or Carnival.
In this article we are going to talk about how to find the best (cheap) costumes for women, men, children, babies, couples…
Cheap Halloween costumes
It's fairly easy to find a lot of original halloween costumes in AliExpress. But, if you are still unsure of what you want to dress up as, we recommend you start with a generic search like this one.
You can also try more filtered searches, like these ones:
Cheap carnival costumes
As with the Halloween costumes, you can also start with a generic search like this one, or try more specific searches. All you have to do is replace the word halloween for "carnival".
Costumes for kids and babies
These are probably the most popular costumes in AliExpress. But be aware, there are some really shabby ones, so make sure you check the comment section before making a purchase. Among the most sold costumes for children are the comic book ones or Disney ones like this one: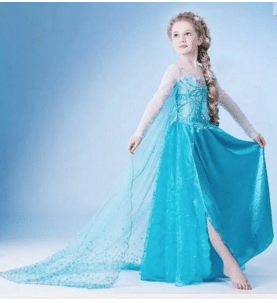 Costumes for adults
For those of you looking for something a bit more provocative, AliExpress also offers sexy costumes for women (cats, nurses, princesses, pirates, soldiers, etc…). Click on the link to see what AliExpress has to offer. Attention, there are some pretty explicit ones!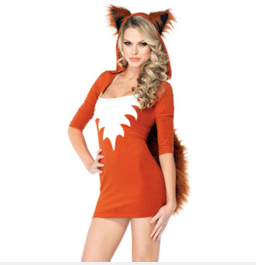 Cheap accessories for homemade costumes in AliExpress
If you really want an original costume this Halloween or Carnival, in AliExpress you can find all kind of cheap accessories for homemade costumes (pirate, hippy, Disney, animals, for groups, for adults, for kids…). And if what you are looking for is fabric for your costume, take a look at our article on how to find fabrics on AliExpress.
Costume sizes in AliExpress
AliExpress costumes may be cheap, but before you go all crazy buying everything, make sure you are getting the right size and take into account that it varies a lot from one seller to another. To do this, follow these three steps:
First look at the product description, to see if the costume is for men, women, children or babies.
Once you have done this, look up the seller's conversion table (at the middle of the page). Here you'll be able to see sizes in centimeters and equivalent. If you still can't figure it out, take a look at our article on how to determine your size in AliExpress.
If you have any doubts, contact the seller directly to ask them any questions you might have.
Finding a good costume seller:
There are so many costume sellers in AliExpress, you are bound to find some shabby ones along the way, which to be honest can be fun… BUT PLEASE, DON'T BUY ONE OF THESE!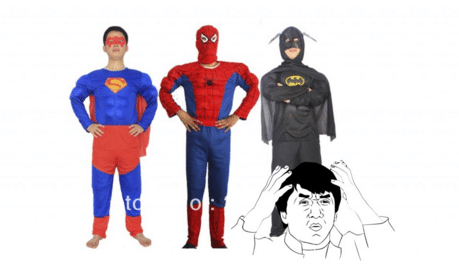 Needless to say, before buying any costume, you should make sure you are getting it from a trustworthy seller with good ratings. To check this, just take a look at the reviews and comments left by previous customers, the seller's reputation and the number of sales the product has.
As a general rule, when you have a rating higher than 92% you are dealing with a trustworthy seller. You can find all this information on the product page. Even so, to be 100% sure, you might also want to talk to the seller directly. If you are still having any doubts, here is a guide on how to determinate if a seller is trustworthy.