Desigual isn't the most popular brand in AliExpress. In fact, you won't find any products by the Spanish brand on the platform. That is to say, there are no original Desigual products…
But, don't worry! We've found tons of Chinese sellers offering cheap white label products that could easily pass for original products by the brands: patchwork designs, bright colors, graffiti patterns and embroidery.
How do I find cheap Desigual style products in AliExpress?
To find these kind of products in AliExpress, follow the usual procedure: go to the global version of AliExpress (either through the website or the app) and type in the key words for Desigual:
Or you can also try generic terms that remind you of Desigual, like "flowers", "embossed", etc…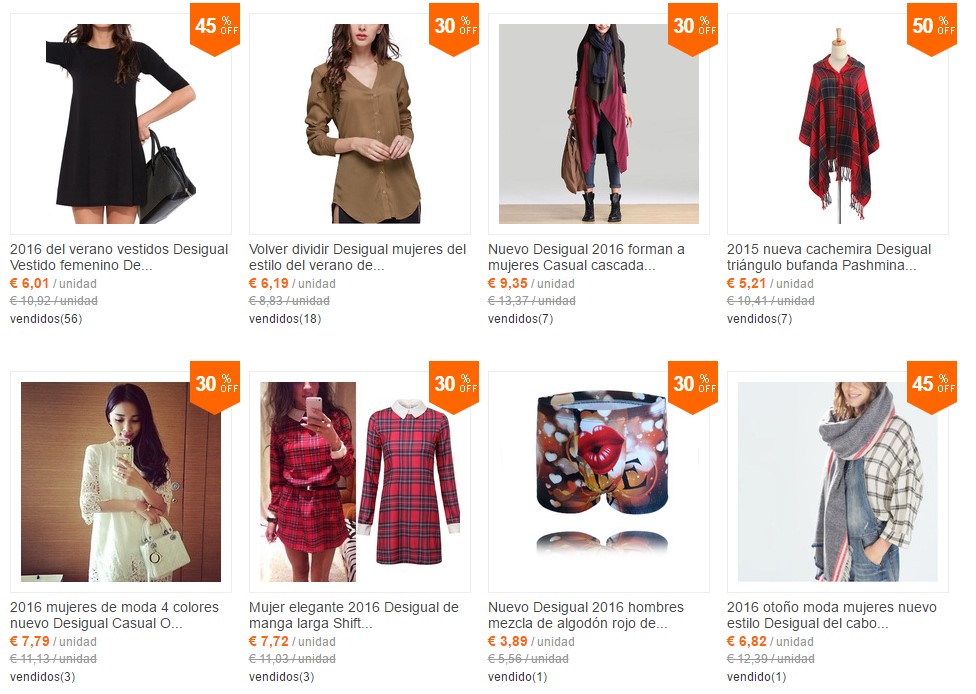 Do keep in mind that these products AREN'T Desigual. They are made by Chinese brands and although they can be as cheap as replicas, they aren't. In fact, clothing in AliExpress is way cheaper than any official store, including Desigual.
By using any of the words above you are gong to find incredible products and shops. Take a look at their handbag section, its pretty great. Or just try looking at the Handbag section in AliExpress. Oh, and don't forget to look at this season's dresses!
There are so many models you are bound to run into a few white label brands. But this isn't a bad thing considering Chinese producers don't use intermediaries, so can sell their products for much cheaper.
The best shops…
There are so many products and sellers, it can be quite a challenge to find the best shops. To do it, follow these three premises and then limit the search by preference and budget 😉
Seller's reputation: truth is, there is quite a difference between purchasing from a seller with a medal or a seller with diamonds or crowns. Take a look around and try to choose a seller with good ratings. It's the best way to ensure you are making good purchase, but do remember that there might be some good sellers that are still fairly new to the platform and don't have many reviews yet.
Number of sales: Its simple, the more sales the shop has, the better it is.
Comments and reviews left by previous customers: This is probably one of the best ways to get a direct intel on what kind of shop or product you are dealing with. Take a look at the comments and, if need be, contact the seller directly. They will help you out with any doubts you might have.
Following these parameters, we've selected the four best rated shops offering Desigual style products, paying special attention to positive reviews. Click on the name directly to visit their catalogue.
All of them have 3 crowns, the highest rating in AliExpress.

REMEMBER that there might be some sellers with less reputation because they are fairly new to the platform. If you think you might have found one of them, just contact the seller directly, it's the best way to avoid any problems with your purchase.
The bestselling scarf
It's not exactly Desigual style, but the colors look great nevertheless. I recently ordered this scarf for 6€, it's incredibly cheap, has thousands of sales… and I got it in under 15 days. Pretty cool, isn't it?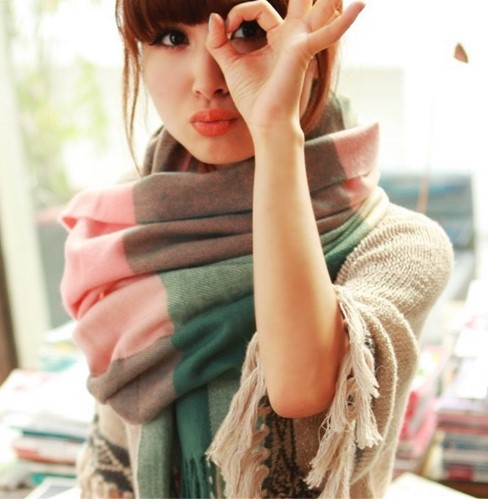 If you want to know more about what kind of products are trending now, be it bags, dresses or scarves, leave us a message, I'm sure we can help out.