On AliExpress, you can find quite a few stores that offer various models of DJI drones. From the most "affordable" series (the Phantom) in versions from other years, to the more professional series such as the Inspire. There is a wide range to choose from, as well as cheap accessories that can improve our drone.
The truth is that more and more people are encouraged to buy a drone, either for entertainment or to make audiovisual content. For those of you who don't know it yet, DJI is a Chinese brand that has revolutionized the world of aerial photography. It has very interesting proposals in the photography and audiovisual sector, so much so that many of its products are used for large film productions.
In the case of drones, DJI was the first to set the path and the one to propose the most progress in each of its models. Of course, it is a brand that is dedicated to products designed for professionals, therefore, its prices are high (the cheapest we can find is around US$ 590). If you are interested in getting cheap drones on AliExpress that may be better adapted to your needs, we leave you this article.
DJI is considered by many to be the airline Apple brand. This is because of its high quality, and also for the fact that it has managed to build an emporium, which not only offers good products but also very useful accessories and complements that greatly improve our drone. Of course, this also creates a dependency on these accessories. What does this mean? Well, if you have a DJI drone, you can only use DJI accessories and, surely, when buying the drone you will have to buy the remote control or batteries separately. As you can see, it is the same philosophy as Apple.
What models exist and what is the difference between them
You probably already have a slight idea of ​​the models that DJI has, and the notable difference between them. Here, we are going to give you a brief introduction to the basics that you should know before buying any DJI model. We will start with the models designed for more amateur users to the most professional ones.
DJI Spark
This is a model presented in 2017 that generated a lot of expectation due to its size. The DJI Spark attracts a lot of attention due to its small dimensions and only weighs 300 grams. It is small and light, which makes it the most manageable and easy to transport among DJIs. Plus, it doesn't seem to instill as much respect as the Phantom or even the Mavic Pro to the novice user. For those who want it to make videos: it records in 1080p with a speed of 30 fps. Here we leave you a video recorded with this drone to give you an idea of ​​the quality:
Sure, it may look like a toy drone, but nothing could be further from the truth. It is a very well built product, made of strong and good materials, and is loaded with all the technology that DJI has made famous. In this sense, it is not far behind.
One of the "traps" of this device is that the drone itself can be found for around US$ 590, but if you add batteries, controls, and other necessary accessories that are sold separately, you may be able to raise your budget to more than US$ 1000. In fact, we have not found any that include the remote (in Amazon they do include it, but it is also included in the price; while on AliExpress this option will cost you at least $70 under that price). Although it does not usually come included with the remote control, it can be controlled by your own gestures, but you do not want to raise it very high, you can still do without it, at least at the beginning so that the investment is not so high. It will also be necessary to buy another battery, since the one in this model only lasts 13 minutes.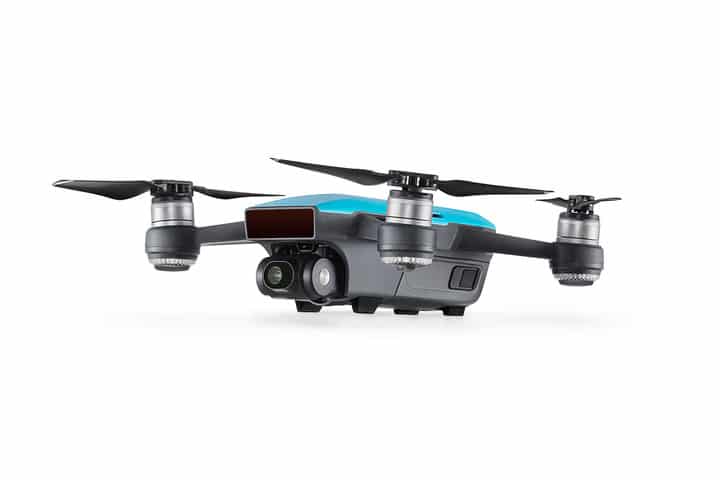 (WARNING: Make sure it explicitly says that it includes the control knob if you want it)
DJI Mavic Pro
One of the big differences with the Spark is its autonomy. Something that is quite important to be able to fly without stress. DJI Mavic Pro practically doubles the autonomy of the Spark (30 minutes), something that depending on the use we intend to give it can allow us to avoid buying another battery.
On the other hand, it has 3 stabilizing axes and the gimbal allows vertical 90-degree movements. The maximum recording quality is 4K at 30 fps, but there is also another interesting option which is to record at 1080p at 120 fps, ideal for slow cameras. This means that it is quite cool for aerial panoramas, which is one of the most frequent uses, although it is true that it does not have the same stability as higher models. Here is a video for you to see some of the possibilities that this drone has:
If we insist so much on the great difference between the two, it is because in our opinion the price is quite similar. With all the essential accessories for the drone, we can find it for 1,300 dollars with the remote included, without extra batteries. That is, with the accessories, it is practically the same price, and it offers you much more.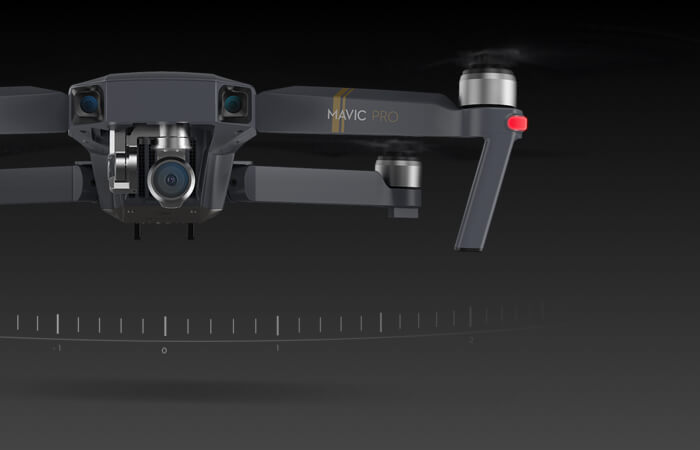 Phantom
In the case of this Phantom range of DJI products, it is a bit more complicated to tell you the general characteristics because it has many different versions, and within each model, it also offers different options. We are going to give you a quick guide through models 3 and 4 and their versions.
Phantom 3 Pro vs Phantom 4 is it worth paying more?
There are many different opinions here. The main thing you have to ask yourself is what you want to use it for. If it is for professional use, it is surely worth making a larger investment. If the use that you are going to give it is to do personal projects or something that does not require having the latest quality, of course, the difference between one model and another – as you may have seen – is not that big.
The main difference is the improvements that they have added in the flight modes, which even for those who have used, can be somewhat confusing until you get used to, although they are designed for two purposes: on one hand, that we don't lose or break our device; on the other hand, that we have more options for the plans that we want to develop. Other differences are the autonomy and the improvement of the video quality.
Then we have all the different models. For example, if you buy the Phantom 3 Pro, which has a price of US$ 945, it really does not have that much difference with the Phantom 4 Pro, which is worth practically double and the only thing that has been added is a better quality image and more autonomy. If the videos you are going to make do not require that quality or you do not need remarkable autonomy, it is not worth it.
Here is a compilation of videos recorded with both models so that you can better see the differences:
Dji Inspire
And we come to the last of the DJI models. They are in a highly professional range, and the prices are not less than 2,000 dollars. These models are used in large film productions and have much higher quality than the rest.
How to find reliable stores on AliExpress to buy our DJI
What we usually recommend in these cases is that you go to stores with very good ratings and that also have many opinions. Stores with good ratings are those with crowns or diamonds. Those with medals, even if they are 5 medals, are the ones with the lowest valuation. In order, diamonds are next; and then we have the crowns. On the other hand, regardless of the valuation of the store, there is the valuation of the product. Which is the score that the buyers themselves have given to the product based on the ease of shipping, communication with the customer, and, of course, the quality of the product.
A product can have 5 stars, but if it has only one person who has given the same opinion, we cannot trust as much as if it has 700 ratings. Of course, that does not mean that because it only has a rating, even if it is very good, it is not to be trusted. But if we want guarantees, it is best to go to those that have a high rating given by many users.
To make it easier for you to select stores, we have made a selection of those that have DJI products and that have good feedback. Keep in mind that this product is quite expensive, so many sales numbers are not the same volume that is expected from products such as makeup or cheap things.
Will I save money if I buy my drone on AliExpress instead of Amazon?
Well, if you ever bought on this platform, you will know that this is very relative. There are many sellers within AliExpress and Amazon and they have different offers. For example, in AliExpress we can find the DJI Mavic Pro for 1,305 dollars but we can also find it for 1,535. It depends on the seller and the accessories that we include in the offer. Something we can advise you is to pay attention to what it includes, because sometimes it comes without the control knobs or the battery and still the price can be US$ 100 higher. Going back to the example, in Amazon this same model is worth an average of 1,700 dollars, however, we have found offers from 1,300 dollars.
In the case of the Phantom, which has several versions: we have found the Phantom 3 on AliExpress from US$ 472, while on Amazon we have not found it below US$ 590. The difference increases in more advanced models, in the case of the Phantom 4 Pro, the price difference can reach up to 470 dollars. For example, on AliExpress, without searching too much, we have seen it for just over US$ 1,450, while in Amazon (searching a lot more) we have not found it lower than US$ 1890.
If we go to even more advanced models, such as those of the high-end Inspire, the price difference can also be surprising. While on AliExpress we have found the DJI Inspire 1 from US$ 2,000 (in the official store) on Amazon we have not found it below US$ 3000. On the other hand, to be fair, in the case of the DJI Inspire 2, we have seen that there is hardly any price difference.
But as we said, everything is relative, and the moment you are thinking of buying it, judge for yourself, because there can always be an offer on any platform for less, or one that offers you more for the same price. Although if something characterizes AliExpress, it is that you can find quite a few very interesting offers, especially from Chinese brands.
Advice, in case you buy your drone on AliExpress
If you decide to buy it on AliExpress, normally in the profile there is a section that indicates "This product includes", always look at it and make sure. Many times the seller himself gives you a choice between several models and tells you what each one includes and the price:

In this first example, we see that in the first option it tells us that for 2,571 euros we have the drone. But it does not include the camera (if you look at the image, it does not appear). If we clic on the following option: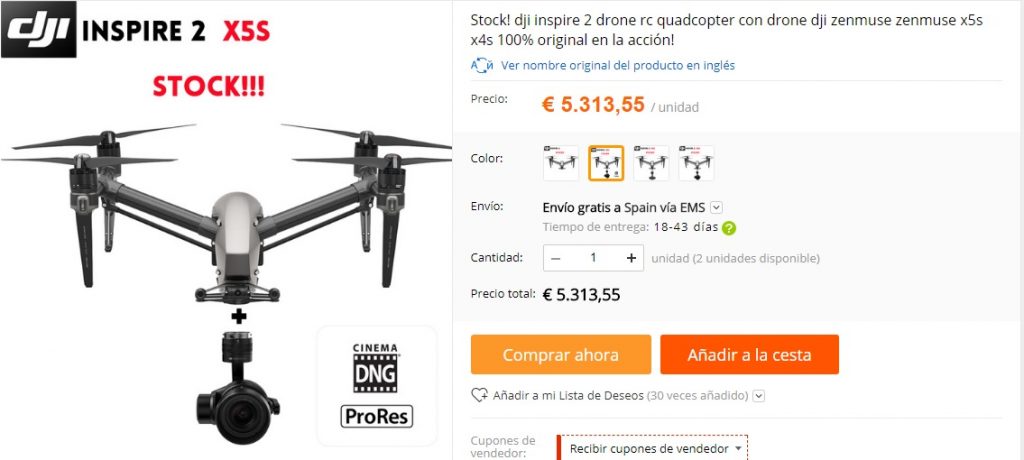 We can see that the price changes considerably and we will see indicated everything it includes. Do not panic about the price, since in the image we picked the best camera of this model. There are three other options with other cameras that vary in price. But the fact is that if we want it with a camera, it is not the same price. These vendors who offer several different packages, usually include the details of each option in the "Product Description":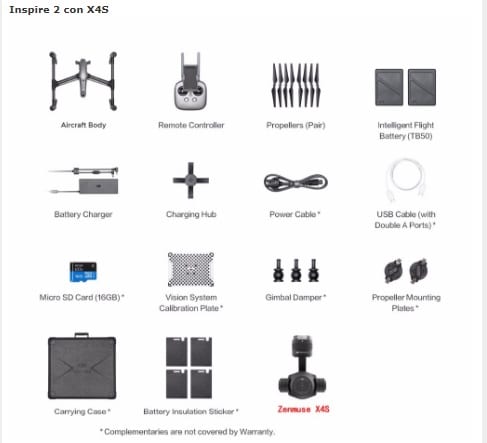 This way, we can know from the beginning everything that will come with our purchase depending on the option we select. Not all sellers offer the complete drone, sometimes you have to look for batteries, cameras, or even the control in another store. You can also try looking for the pieces separately and see if buying them this way is cheaper. It is a little more work but, you can save up to 200 dollars – although there are sellers who already have a very good offer of packages.
So far our review on DJI drones in AliExpress
As you can see, DJI is a brand that has very varied drones designed for all types of people, professionals, and amateurs. It can be a great option for taking amazing panoramic photos and videos. But, as we said at the beginning of the article, on AliExpress you can also find other alternative drone brands. You can find here a list of low-priced drones on AliExpress.