Every summer we look to remove body hair effectively and without wasting too much time. One of the options is to use an electric epilator. Although it is not a novel device, and they became popular a few years ago, they are still a good method to remove hair: it is cheap, easy, and fast. It is always worth having this type of device at home, besides, the newest ones are designed to catch even the smallest hair so that they are much more efficient.
But these small devices are usually very expensive, often we wonder if it is not better to use the blade or other systems. Today we are going to explain how to find very low-priced electric epilators on AliExpress (some do not even cost 12 dollars!) In our selection we are also going to include razors, very useful if the epilators seem painful to you and you just want to trim the hair, they are perfect for the bikini line or to carry in the suitcase and give a little touch-up.
Electric epilators: which features should they have
Choosing an epilator seems simple, but certain features deserve our attention before buying one, to be sure of what to expect. We recommend looking at the following characteristics:
Heads: Some epilators include more than one head to adapt to the different areas of our body. It is important to look at the size of the heads, to know if they can epilate large areas or, on the contrary, are designed for small areas.
Type of power: Some epilators work with disposable batteries, but there are also others that work with rechargeable ones, and even some more modern that work via USB. Pay attention to this, in case you prefer any of these feeding systems.
Light: Sometimes we just need extra light for such a meticulous task. That is why some of these devices include a small lamp in the head.
Power and noise: These are important parameters since a good power will help us finish earlier, but manufacturers do not usually talk much about these features. On AliExpress, it's best to look at the comments of other buyers and see what they have to say about this.
Our selection of electric epilators on AliExpress
Next, we are going to summarize the best electric epilators available on this famous Chinese sales platform. We bet on this website since its prices have no competition, and there is a wide variety of models, as you can see here. We will walk you through several best-sellers with great value for money.
To make it more concise, we have selected 5 Chinese brands specialized in beauty products that have the best models, but that also include some other very interesting epilators in their catalog.
Asun epilator: best-seller
Among all models on AliExpress, this is the best-selling of all. It has a small head because and is an ideal electric epilator for small areas. It works on batteries, but at the comments you will notice that it has a lot of autonomy (about 40 minutes) and good power. Due to its excellent price, it is not surprising that it is the best seller.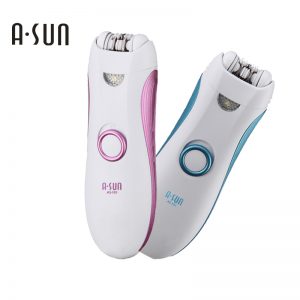 Asun also has this electric razor, with really good feedback from buyers. It is a mini razor, ideal for travel. It works with USB and is great for taking it everywhere with you. Besides, it is very affordable.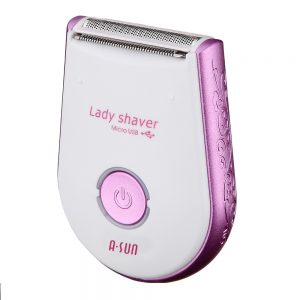 Lastly, we have to mention the newest Asun razor, that you can buy through this link. It has a gorgeous design that resembles a seashell. It is not only useful, but also beautiful and economic.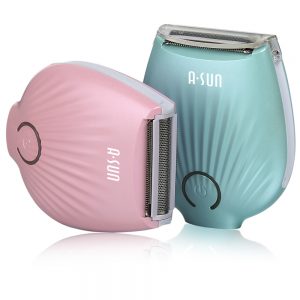 Kemei: a trustable brand
This is one of the brands that always stands out when we talk about small beauty devices because their products characterize by their value for money and for having really positive comments from other buyers. Its official store on AliExpress has the "top brand" seal that is only awarded to those stores that, month after month, manage to provide excellent customer service.
In its section on epilators and shavers, its best-selling model is this, an electric epilator that also works as a razor. It incorporates a good-sized oscillating head to depilate legs, armpits, or any part of the body and works by electricity. Besides, in its front part, it incorporates a small LED that will help us to see where we pass the epilator. If you are not convinced, I recommend clicking here to see all the epilators of this brand.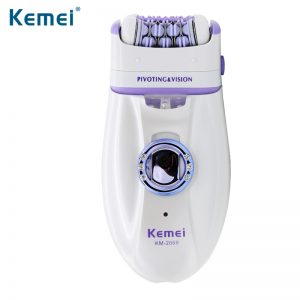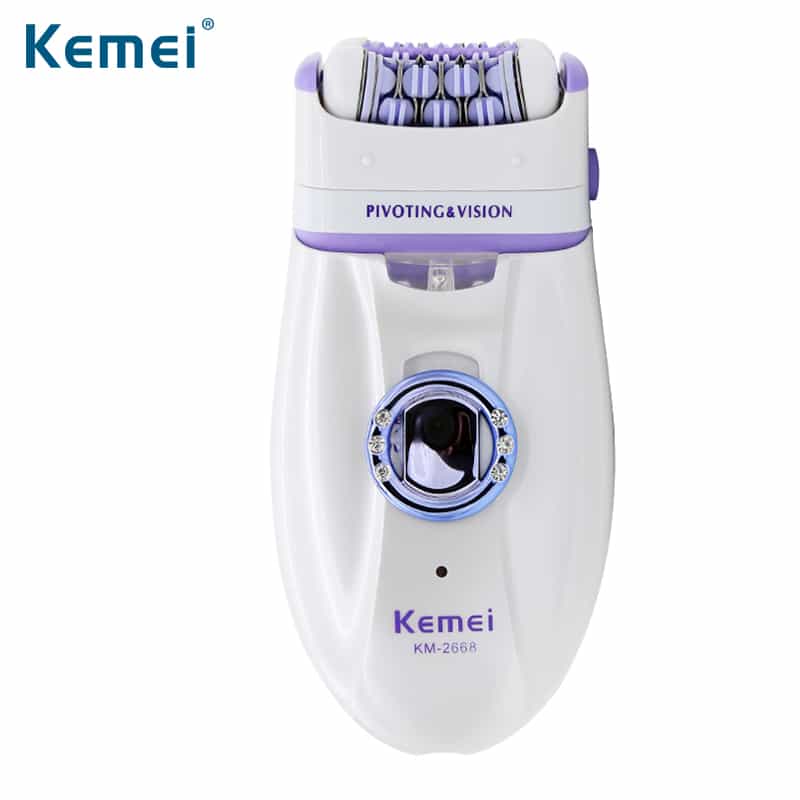 Povos: a brand that never let us down
Povos has been on AliExpress for quite some time and is a brand dedicated to the highest quality beauty appliances. In this case, we will only find razors and no epilators. What we like the most about them is their beautiful designs (minimalist or very original, such as the shell design), the different formats of their razors (the handheld, for example, is very comfortable to use), and their high-quality components. : USB chargers, high-speed motors…
You can find all the models of Povos razors here. One of its best-selling models is the Lady Shaver PS1088, which has an intelligent control chip, independent ventilation, and is very easy to clean by passing it through the tap.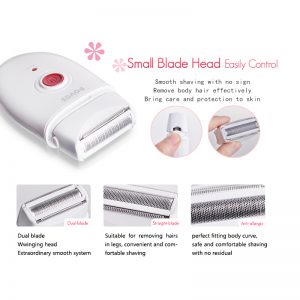 Flyco: newer and high-quality
It is one of the last Chinese to appear on AliExpress. But it has a long history behind it, in fact, they have been producing small appliances for more than 16 years. In a short time, their store on AliExpress has achieved 3 diamonds and almost 99% positive feedback, for which they have achieved the top brand seal.
When it comes to hair removal, Flyco has a razor model with very good reviews. You can find it here in two different colors (blue and pink) but both have the same features: a triple blade in the rotary razor and a double foil razor; it is made of anti-allergic material for the most sensitive skin and can be used on wet skin (but it is better not to use it under the shower). Its head can be cleaned by running it under the tap. You have many more Flyco epilators in this link.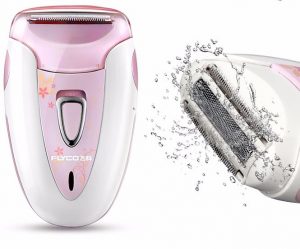 CkeyiN: The best value for money
This store has a lot in common with the previous one: it is very recent, specialized in small beauty appliances, and with very positive feedback. However, what stands out the most about it is its good value for money: CkeyiN products have very reasonable prices. Its official AliExpress store is this, and there you can find a wide variety of epilators and electric razors, not only for body hair but also for eyebrows or nose trimmers.
Among all its models, this one stands out, not only for being the best seller but also for its features. It has a double head (for waxing or shaving), two power modes, it works through a power adapter that allows you to charge it, or you can use it while it is plugged, and it is also very cheap. The only disadvantage is that its head is a bit narrower than other models' that we have reviewed (such as the Kemei epilator). But considering its price and good comments of other buyers, it is undoubtedly one of the most worthwhile epilators on AliExpress.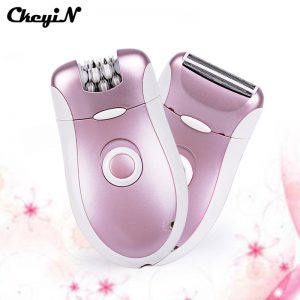 Other advice before buying
We always recommend reviewing other buyers' ratings and seller ratings. Also, if you are starting to buy on this online platform, we recommend reading our Essential Buyers Guide for AliExpress, where we explain all you need to know before start buying on this website.
What about you? Did you already buy your electric epilator on AliExpress? We would love to know your experience and opinion, so please leave us a comment below.