We've got good news for all you patchwork and scrapbook lovers: AliExpress is a bargain, you can find tons of cheap fabric!
Click here to go to the fabric category in AliExpress.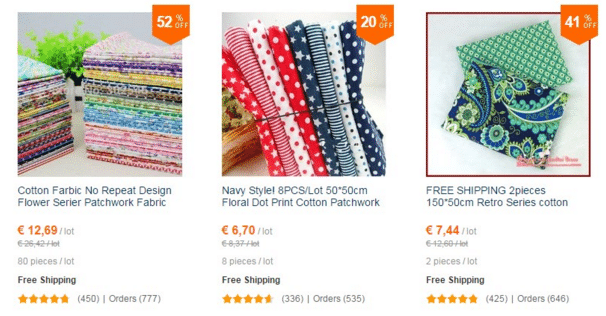 Key words for different kinds of fabric
Here you have a list of acronyms for different kinds of fabric:
Advice: If you are looking to buy big quantities, it might be a good idea to take a look at Alibaba instead, as it will be cheaper. Here is a link to our complete guide on how to shop and negotiate with sellers in Alibaba.
Crosschecking fabric sellers
Like we always say, before making a purchase, there is a couple of things you need to check: the ratings of both the seller and the product. However, in the case of fabrics, you shouldn't have too many problems finding a seller with good ratings.
Furthermore, many fabric shops feature the AliExpress stamp "top rated" and even the ones that don't still have very good reviews, like this one.
Fabric measurements
We'd also like to remind you that the sellers offering cloths in AliExpress are the ones who establish the measurements, so don't expect any universal sizes. Instead you are going to have to pay close attention to the name of the products, where the seller specifies both:
How many pieces you get
The size of each one
Take this product for example: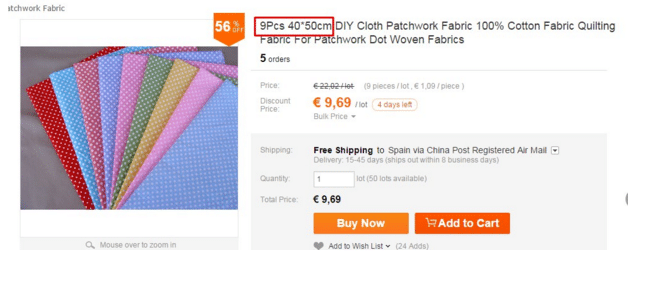 In this case, each unit costs 9,69 euros and the seller will send you 9 different pattern 40x50cm pieces.