When we live in a world where the most important thing is to immortalize every moment and share it with everyone else, the offer of cameras and accessories for photography and video does not stop growing.
Today we will analyze several products of FIMI, this Chinese company was created in May 2014 when a group of electronic engineers decided to get together to focus on the development of drones, video cameras, and stabilizers.
Due to the success of its products, the multinational Xiaomi decided to take over the brand and keep it as its own sub-brand focused on the field of photographic robotics. That is why we will see many times that the products share the two brands in their name.
The company has had some controversy with another Chinese company called DJI that we have already talked about previously in this post and that develops products in the same sector. The problem has come from the great similarity of their products. But although aesthetically the drones and stabilizers have a great similarity, internally we are talking about very different machines that are controlled with different software.
Xiaomi Mijia 3-Axis
The Mijia 3-Axis is a three-axis stabilizer for video cameras and mobile phones. The stabilizers serve to be able to record in motion without being noticed in the recording thanks to a system of counterweights and axes.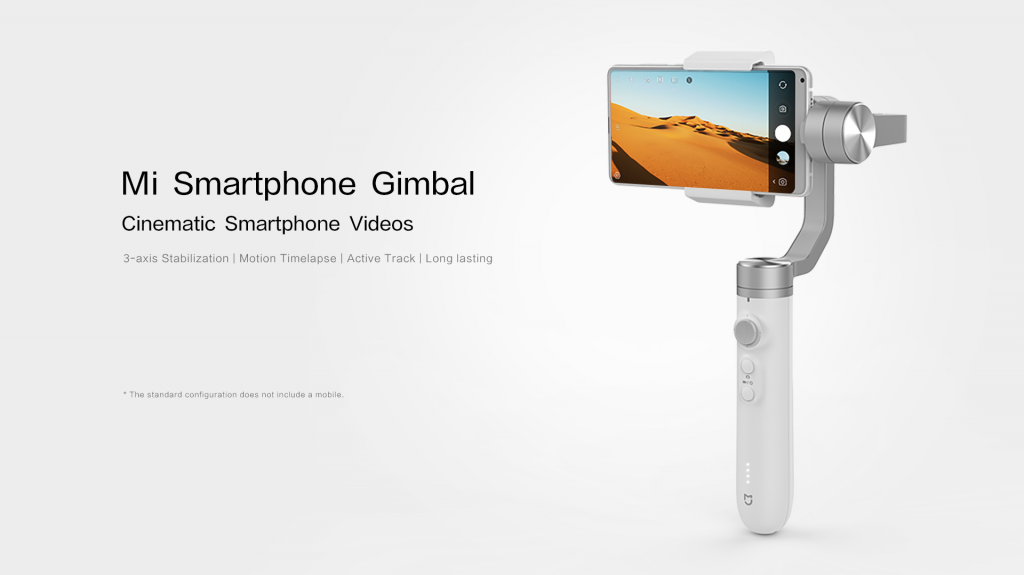 Weighing less than 500 grams and having a 5,000 mAh internal battery, it can run for up to 16 hours. As it can charge phones of different dimensions and sports cameras up to 200 grains, the battery life can vary.
The control knob has a small joystick that allows us to move the stabilizer at will and buttons to control the zoom, take photos, or start video recording. They are only operational if we have previously downloaded the corresponding application and we record the video or take the photo from it.
The small trigger on the back allows us to control the shaft lock to make unexpected camera movements and still maintain stability. At the bottom, we will also see some light points that will tell us how much battery we have left.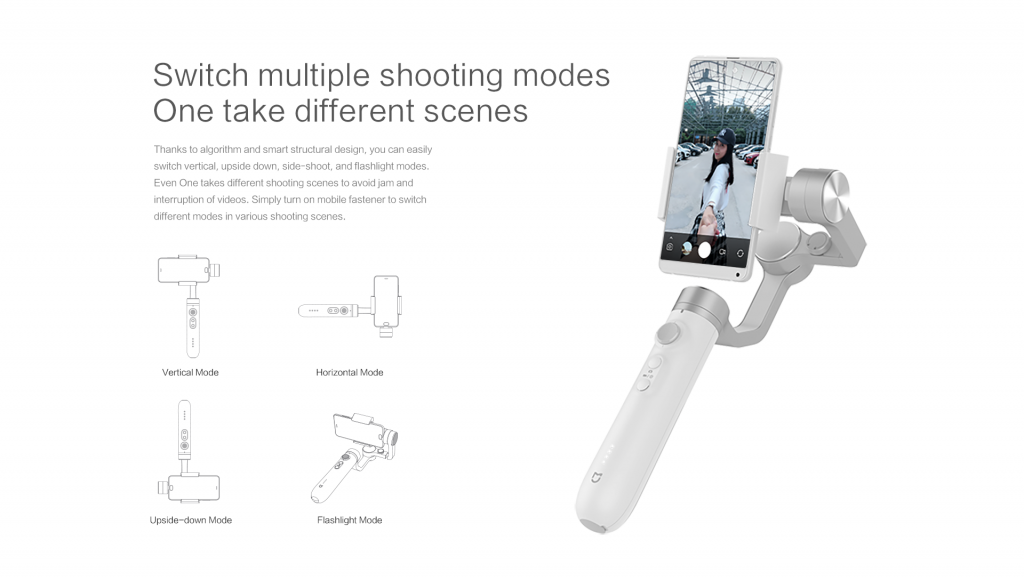 The installed application will allow us to use advanced recording options such as Timelapse or Slow Motion that are already well known. But we can also make a Motionlapse, a function that allows us to indicate previously which camera movements we want to record, for the system to recreate them in the time we indicate.
Another great function is the Hitchcock, which makes us select an object or person and the camera will automatically follow it. This option is super practical if we want to interview someone while moving, without having to worry about keeping the plane, since the stabilizer does it for us.
From the following link, it can be yours for less than US$ 90, with shipping from China. Don't miss out on the opportunity to make all family videos look much more professional.
FIMI Palm 3-Axis 4K
The FIMI Palm is another video stabilizer, but in this case, it incorporates a 4k camera in its small dimensions. With a weight of only 120 grams, this stabilizer is a gem that allows us to record with its 1,000 mAh battery up to 4 hours of video in 1080p quality at 30 fps. Its maximum recording resolution is 4k at 30 fps.
With a 1.22-inch touch screen with a resolution of 240 x 240 from which we control all its functions, Palm 3 only has two physical buttons. One of them allows us to start or stop recording, and the other is a small joystick to control the movement of its 3 axes.
The joystick is very useful, but it also incorporates Hitchcock tracking technology, so you don't have to be aware of the screen to square the best possible plane.
Another function is the one that allows us to connect it to our smartphone and control it remotely via WiFi or Bluetooth. In this way, we can record spectacular shots and have absolute control of what is seen at all times to have a reference.
In addition to these options, it also has Ultra Wide Angle, Slow Motion, and Hyperlapse recording options.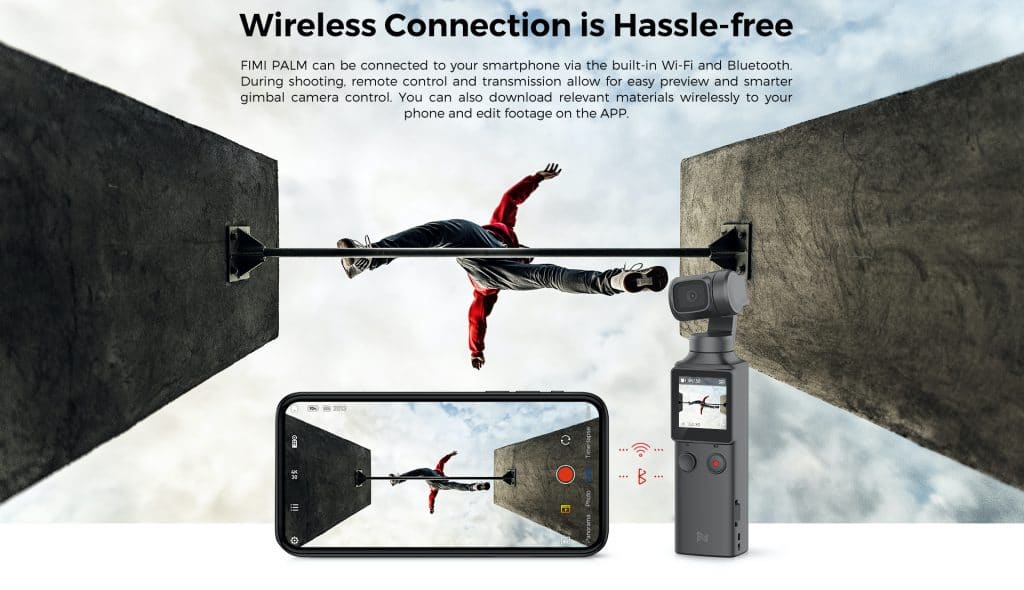 The first person or FPV mode will add extra stability for when we decide to hang it on the strap of our backpack or chest to record planes in a subjective view.
In its lower part, we will find its USB-C charging port. And, on the side, we will have access to the micro SD card connector to expand its internal capacity or change them quickly so as not to stop recording.
For less than US$ 320, it can be yours by clicking on this link. The shipping is from China, but in 20 days you can have it at home to record all your adventures.
FIMI X8 SE
The FIMI X8 is possibly one of the best drones on the market, for its performance and incredible price.
With a weight of 790 grams, its battery allows us to fly it for up to 33 minutes at maximum distances of 5,000 meters and with speeds of 64 kilometers per hour. Having a considerable weight, it can fly safely even with winds of between 40 and 50 kilometers per hour.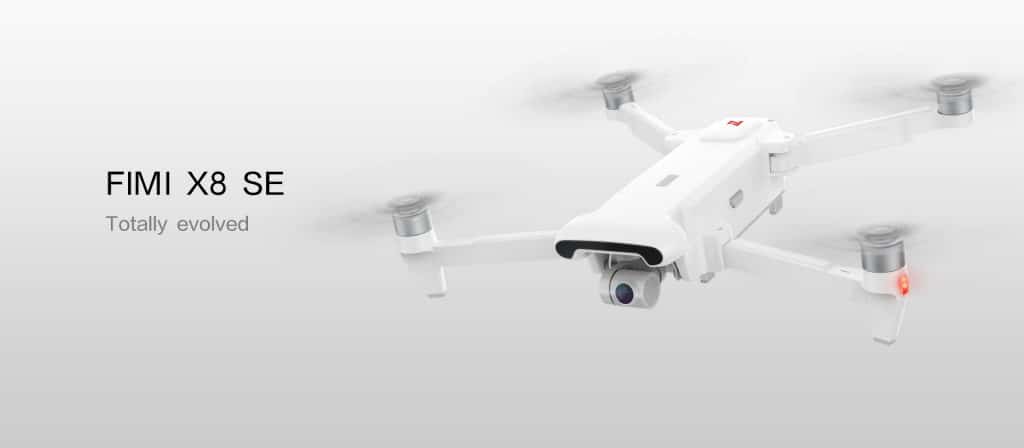 Its 3 stabilizers compose a 4k camera with a viewing angle of 79 degrees and a focal aperture of F / 2.2 that allows a video sampling of up to 100 MBPS in JPEG and RAW formats.
The sensitivity or ISO of the camera is 1600, and in the case of video, it reaches up to 3200. Being a very bright lens to go on a drone. The maximum size of photos is 4000 x 3000 pixels. It has three photo formats: regular, panoramic, and Motionlapses.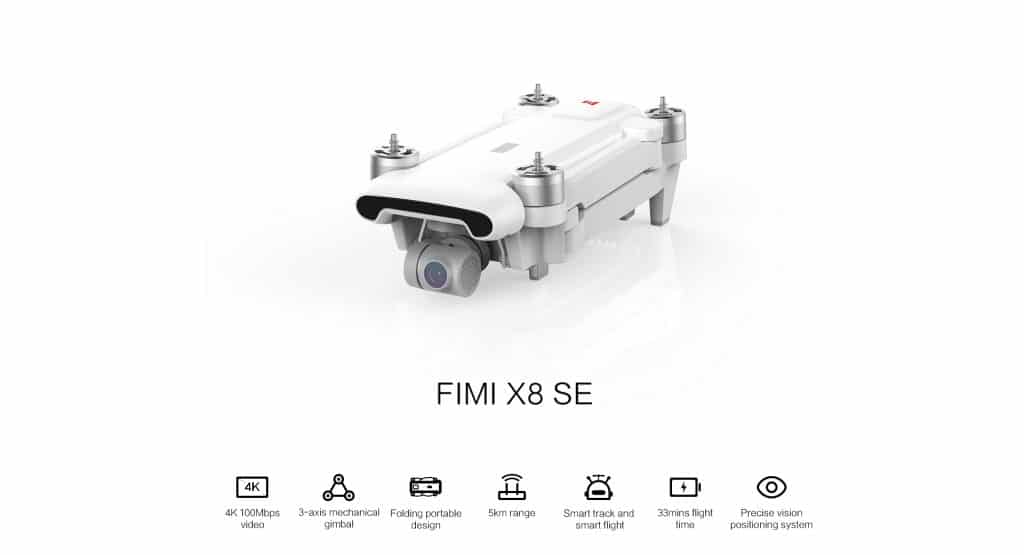 It comes with a very comfortable remote, that can be adapted to both smartphones and tablets. The software allows us to see the image in HD at all times to have absolute control of it.
From the following link, you will find much more information about it. It can be yours for less than US$ 535. The version that is sold incorporates the European protocol and allows the device to get up to 5 kilometers away.
If you want a good drone, this is an excellent choice for both newbies and those with more experience.