With so many models available on the market, it can sometimes be hard to choose a tablet. Here at AlixBlog we've realized just how hard this choice can be, so in today's guide we are going to show you how to choose the best Samsung Galaxy tablet for you.
AliExpress is the perfect platform to buy this kind of product, it has tons of original Samsung tablets at incredible prices. We'll also be taking about the best shops on the platform to purchase them.
Prices for Samsung Tablets in AliExpress in comparison to other platforms
After a bit of investigation, we can assure you the best place to purchase Samsung Galaxy Tablets is AliExpress. Let's see an example: you can find a Samsung Galaxy Tab 210.1 for 190 up to 200 euros each. On the other hand, if you try looking on any other website, the tablets will be at least 100 euros more expensive, almost 300€. And don't forget that most sellers on AliExpress don't charge for shipping.
More information: the Samsung Galaxy Tab 2 P3100 (the 7.0) goes for 115 euros on the Chinese platform, a piece comparable only to second hand shops, and in AliExpress you are getting a completely new product. On the other hand, if you are looking for high range tablets, the 8 inch Samsung Galaxy Tab S2 8.0, one of the best ones in the market, you can find it for 400 euros, while on websites such as Amazon it goes for somethings like 500.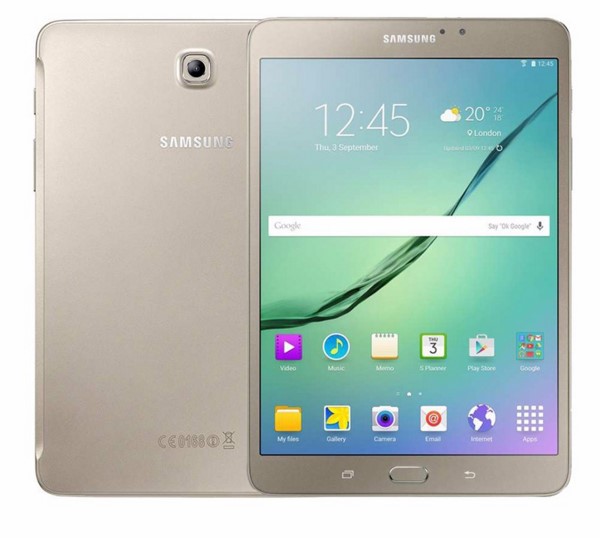 Are the Samsung Galaxy Tablets on AliExpress original?
The short answer is yes. Samsung Tablets in AliExpress are original. In fact, the Chinese platform si well known for the quality of its electronic products, and you can find the best tablets at incredibly cheap prices. Furthermore, they are all  original. Still having doubts? Check if the seller mentions words like "100% original" or "Original" on the product description or take a look at customer comments. If you need even more proof, just look for the Guaranteed Authenticity stamp, the shops way of guaranteeing a product is 100% original.

Features of the Samsung Tablet models
Before we get into the features, you should know that not all the Samsung models (the Korean brand has 16 models) are available on AliExpress, so to avoid a pointless search, we are going to tell you the ones that are available. There might be more, but if they are, they're pretty hard to find. If you do find them, please leave us a comment so we can update the article.
Samsung Galaxy Tab S2

: with a 9.7 inch screen, it's 16mm wide, 237.3mm high and 5.6mm thick. It weighs 389 grams and has a Super AMOLED 9.7 inch screen with a resolution of 2048×1536. As for the hardware, it uses a CPU Cortex A57 with 4 nucleus that reaches a speed of 2ghz. It has a 3GB RAM memory and storage of 32 or 64GB, depending on the one you purchase (which can be expanded with a microSD). The operating system is the 5.0 Lollipop. Furthermore, this Android model features Touchwiz, a personalization tool made by Samsung. The main camera is 8 megapixels and the rear one is 2.1 megapixels. You can find it for little more than 500 euros.

Samsung Galaxy Tab 2 10.1

: this is the latest Samsung Galaxy Tablet, the successor of the Galaxy Tab 10.1, with a wider diameter: 9.7mm. It has a PLS screen, front and rear camera, an Android 4.0 Ice Cream Sandwich system and a dual-are 1GHZ dual-core processor. You can find it for 190-200 euros.

Samsung Galaxy Tab 2 7.0

: this is the successor of the first Samsung Android Tablet, the Galaxy Tab model. It has a LCD PLS 7 inch screen with a 1024 x 600 pixel resolution, dual core 1 GHz processor with 1GB RAM, 3 megapixel rear camera and frontal VGA. This Galaxy Tab 2 model is the first one to incorporate the Android Ice Cream Sandwich system. It was released in 2012 and is available for 120 euros.

Samsung Galaxy Tab 3 7.0

: part of the third generation of Galaxy Tab tablets, it features the new Samsung design with home button. It has a 7 inch screen with 1024 x 600 pixels, dual-core 1.2GHz processor, 1GB RAM, 8GB or 16GB storage, 3 megapixel rear camera, front camera of 1.3 megapixels and versions with only Wi-Fi and Wi-Fi + 3G. As well as the 7.0 model, AliExpress also has the 8.0 inch Tablet for 218 euros, other models for 300 and the Samsung 3 10.1 Tab for 250 and 350 euros.
Samsung Galaxy Tab 5:

This 8 inch device with a 1024×768 resolution, a Quad-Core processor with an internal memory of 2GB and storage capacity of 16 GB. It features an Android 4.4 system. The price of the Tablet on AliExpress is 300 euros.

Samsung Galaxy Tab A

: You can find the 9.7 inch model in AliExpress, with 2GB of internal Ram, 2GB of internal RAM and 32 of external storage. It has a 1024×768 screen, and Android 5.0 system, a 5 megapixel main camera and a 2 megapixel frontal one. It's one of the latest Samsung model n the market and in AliExpress you can find it for 460 euros.
There are a few other models, such as the Samsung Galaxy Tab 4 or the Samsung Galaxy Tab A or even the Tab Pro, models that cannot be found in AliExpress. One important thing to remember is to specify if you want a 7,8,9 or 10 inch model. And if you need more information about tablets, try taking a look at this shopping guide for the best selling ones in AliExpress.
Best shops to purchase Samsung Tablets in AliExpress
After some investigation we've selected the best shops to purchase quality cheap Galaxy Samsung tablets (all of them featuring the AliExpress "Guaranteed Authenticity" stamp). If you know of any other, please let us know so we can widen the list.
AlixBlogger advice: Remember that from one diamond on, a seller is considered completely trustworthy. If you aren't quite sure how ratings in AliExpress work or can't remember, let us refresh your memory. Buyers rate shops and then the platform award them, from least to most ratings: medals, diamonds and crowns, according to the mentioned reviews. Therefore, the sellers mentioned above are as good as it gets.