---
On the blog, we've talked about "how to buy on AliExpress to do dropshipping", "how to buy in bulk on AliExpress" and in general "how to buy on AliExpress", but we get many doubts about whether it is possible to sell on AliExpress.
In this article, we will explain why at the moment it is not possible to sell on AliExpress internationally if you are an international entrepreneur.
---
Selling online in China is an option that is becoming increasingly popular among international companies. This is because the Chinese market has 340 million buyers and generates more than 360 million dollars in sales every year. This is a very interesting market and if you consider that the demand for foreign products among the Chinese is increasing, it becomes a very appealing option.
But not everything is perfect. You have to know that there are different difficulties when starting an online business in this country. The most obvious one is probably the language. Not all of us know Chinese, nor is it a widely studied language outside of the Asian country. And taking into account that to sell in China you have to describe the products in Chinese and make advertising campaigns in this language, it is a barrier to be taken into account. But there is more. You also have to take into account the difficulties of logistics: having a warehouse with stock, permits for distribution and sale, functioning points of sale, etc.
Fortunately, due to the growth in demand, China's largest online sales platforms are making it easier for foreign buyers to sell their products with them. However, it is important to consider several factors before launching yourself into selling in China.
Who buys and what do you buy in China?
As for any business, it is interesting that before launching you study the market, that is to make sure that the product you want to market is appreciated in China. Depending on the country of your residence, there'll be different demands for different products, so it'd be good if you took that into account when choosing the product from your country that'll be properly appreciated and sold.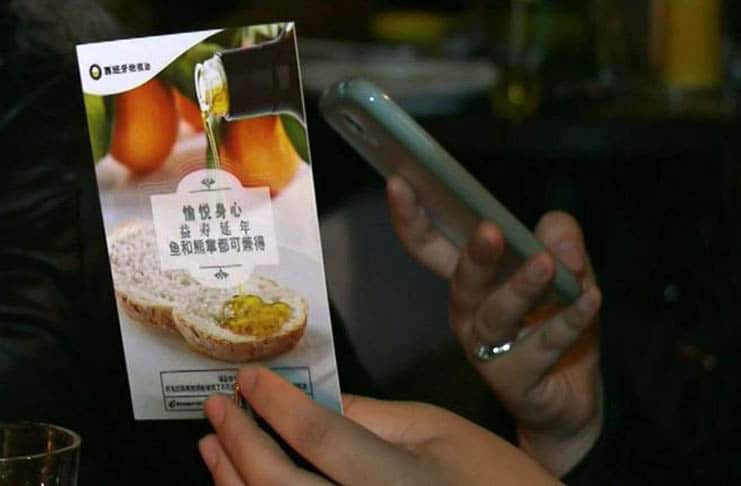 It is also interesting to know who buys on these platforms. 55% of the buyers are men between 19 and 30 years old. Although it is true that during 2016 female consumers increased considerably, and studies venture that during this 2017 they will have much more presence in online shopping. Moreover, although most purchases come from urban areas, it must be borne in mind that almost half of the Chinese population is of rural origin and that, little by little, they are going digital. Although, at the moment, the potential buyer is an urbanite.
Most of them are digital natives and most of their purchases are made through the cellphone. In addition, it has been proven that the products that are most successful are those that offer different means of payment. It should be noted that payment by VISA in China accounts for only 2% of sales. The most popular payment methods are by UniPay and AliPay.
What to keep in mind about logistics
As we talked about before, logistics is one of the most complicated steps to start your online business in China. First of all, there is a lot of competition, as there are countless companies and individuals who have already entered this market, offering indigenous or innovative products. In order to stand out from the competition, it is necessary to know how to reach buyers through a good marketing campaign, with good after-sales service to generate confidence, etc.
There are two ways to start online sales. On one hand, you can create your own online store from scratch and, on the other hand, you can use existing platforms to move your product. We believe that this second option is more recommended.
Selling through your own online store
Keep in mind that with this option the logistics can get complicated, and a lot. Most of the transport companies do not reach all the national territory. It is important to point out on the web the distribution area and the increase in the cost of shipping in certain areas if this is the case.
Although there are already a number of logistics operators that offer basic services on a larger geographical scale such as Shunfeng, Yuantong, Yunda, Shentong, Zhongtong, Zhaijisong, Tiantian Express, and EMS.  Seur has also begun offering logistics services in China. It is advisable to use the services of these distributors if you choose this option.
But also to open your own online store you need to follow a series of steps. The first is to open a page with the .cn domain, which is the Chinese national domain. This is not very complicated but it usually takes a couple of weeks. In addition, you need an ICP license which is more complicated to get, and to be able to apply for it you need a company based in China (a process that usually takes two months) or a local Chinese partner.
For all this, the option of your own online store is much more complicated and it can take you more than half a year to solve all the needs and legal requirements to sell in China. If we also take into account that once the store is set up our target audience only accounts for 6.6% of total online sales in China, we can see that it is not very advisable to get into this mess. I mean, of the 360 million buyers we were talking about at the beginning, we wouldn't even reach a quarter of the market.
Selling through large platforms
Before we start analyzing the different platforms and their advantages and disadvantages, we are going to talk about the possibilities of using this route to market our product in general. First of all, we don't need anything of what we mentioned in the previous section. Why? Because these platforms, seeing that the demand for international products by Chinese buyers was increasing, have facilitated the entry of foreign sellers to their websites. In other words, they have created systems to make it easier for foreign buyers to start their business.
In other words, the option of selling online in China through these stores avoids the seller having to make arrangements for an own store, needing to have a warehouse or a distributor, worrying about shipments or payment methods. All this with the great advantage that you do not need a big marketing campaign to make your product or brand visible, since you benefit from the traffic generated by these platforms.
Best platforms for online sales
Let's talk about the three best online sales sites focused on the Chinese market.
Alibaba, the ideal market for B2B sales
Alibaba is a group that concentrates practically the entire Chinese market via e-commerce and has also developed a catalog of recommendations. What Alibaba offers is the infrastructure, as they have warehouses in Germany and Hong Kong, and the consumer database. So you only have to worry about positioning your product well and making it stand out from the competition.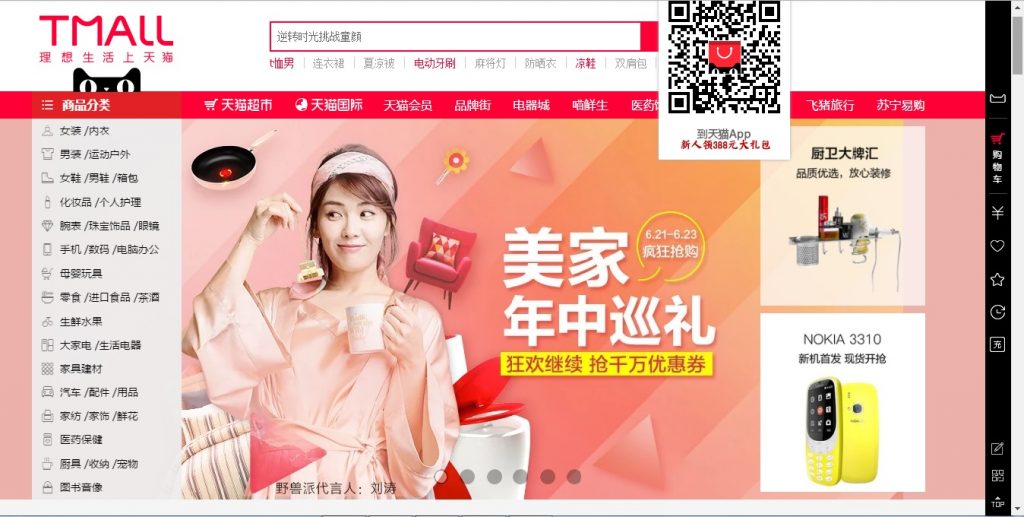 In addition, they have a "logistics partner", which is responsible for providing pre and post-sales customer service, marketing, and analysis of what has worked and what has not. On this same platform you have two options:
Tmall Global: This is the perfect option if you do not have a legal identity in China, or what is the same, the famous ICP license. It is also perfect if you don't have a warehouse in this country.
Tmall.com: On the contrary, this option is for those who do have a license and a stockroom.
In general, Tmall is the largest e-commerce platform (88% of B2C online sales) and has quite spectacular growth. The advantages of selling on this platform are mainly that your products can be distributed directly from China, avoiding the need for sales permits. Therefore, the delivery to your customers is faster.
This platform also offers different categories of products which allows better positioning of them in the Chinese market. Another great advantage of this platform is that it has added an original product category. This category is designed for all those products that have a guarantee of origin.
TaoBao, the Chinese eBay
TaoBao has 370 million registered users and accounts for more than 80% of the online C2C sales (from a private seller to a private buyer) which is the most common in China. 75% of the online sales are of the C2C type.  To give you an idea of the reach of this platform, TaoBao is ranked number 14 in the world and is the third most visited in China. So you could say that Taobao is the real center of digital business in China.
The store is very complete. It includes products for retailers, final customers, or even auctions. The only disadvantage or difficulty of this store is that you need to have a Chinese bank account and an ICP license. That is, entering this market is a little more complicated than at Tmall. Surely, the easiest thing to sell in TaoBao is to get a Chinese partner that can meet the requirements that the store asks. There are also Spanish companies that are dedicated to importing and exporting in China and that help you manage this process. If you are thinking of using any of these companies you have to take into account that they must be located in China.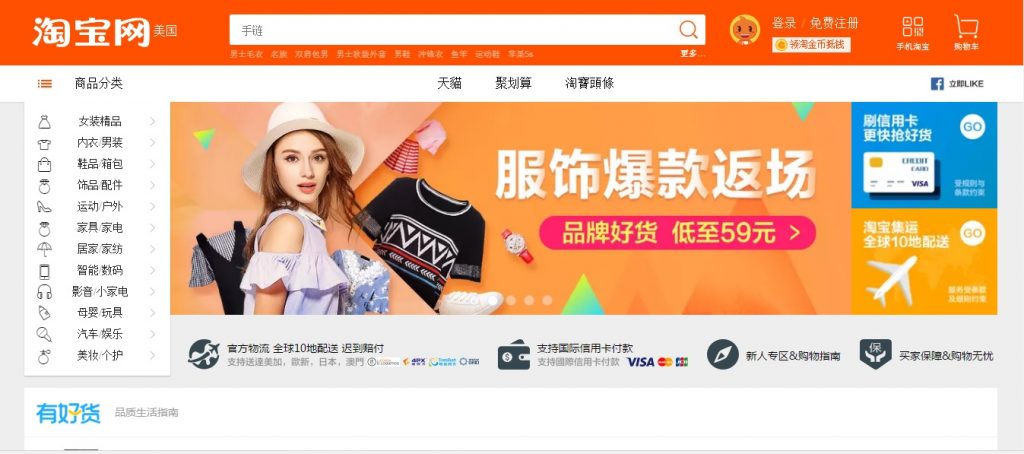 Both Tao Bao and Tmall offer a database of service providers that can help in the daily management of the online store within this platform such as store development, maintenance, order management, telephone service, inventory management, returns, etc.
WeChat, the social network that can be used as a store
WeChat is a social application and is one of the most used in China. It is not only a mobile messaging app, it also includes other tools such as getting followers, payment systems to make stores, being able to make recommendations of certain pages. In short, it is an important tool for brands that want to increase communication with their customers.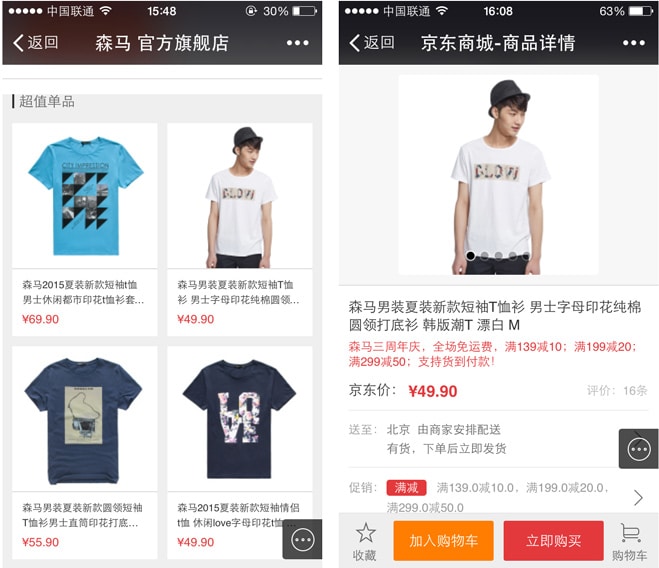 Consumers who use WeChat to purchase products often collect information, opinions, and comments about the products and companies. In addition, the good thing about getting followers is that you can send alerts of the latest offers or star products to get more buyers.  The content must be useful, interesting, and relevant in order to attract and keep users.
AliExpress does not sell to China
Perhaps some of you, while reading this article, were hoping that among the great platforms to start selling to China was AliExpress. Well, it is important to say that AliExpress markets Chinese products to the rest of the world, but does not sell to China. Although it is true that it is beginning to incorporate vendors from all over the world. It is a platform that you can use to sell products to countries other than China, such as Latin American countries, the United States, and European countries.
AliExpress opens its doors to European sellers
With the addition of the national warehouse vendors' platform, it seems that the Asian giant is looking for new alliances to become an alternative to Amazon. That's why you read us from Spain, Italy, Turkey, and France. Now you can become an AliExpress vendor and ship all over Europe.
Payment methods
As we have already told you, the payment methods in China are different from those in Western countries. The most used ways are through AliPay and UniPay. The system of both platforms includes delivery and payment services. It works in the following way: the user when buying the product sends a deposit to AliPay or UniPay, and the seller sends them the product, AliPlay or UniPay, depending on the one used in the transaction, is in charge of checking if everything is correct; if so they send the product to the buyer and the money to the seller. To make it easier to understand, this system is very similar to PayPal.
All the platforms we have talked about process their payments with the official Chinese currency. However, you can make agreements with banks to convert directly to euros or dollars. In the case of Tmall, they also facilitate this process by offering you this same payment conversion service.