Jar blenders have always been in high demand, but in recent years they have become an accessible and necessary purchase to prepare smoothies or creams, and they offer many advantages compared to other types of blenders. It is increasingly difficult to find low-priced jar blenders, Lidl or Aldi blenders sell out quickly, so we are going to explain how to find them cheaper on AliExpress.
What should I look for to know if a blender is good?
It seems that choosing a blender is pretty simple. However, when you look for blenders, you will realize that even the best sellers have some relevant negative comments: the blades do not cut enough, others are not resistant to high temperatures, or the worst thing is that they do not have power and the food gets stuck.
So if you are looking for the best jar blender on the market, you can end up spending a lot of money unnecessarily, or buying a model not that expensive but that may not fulfill your expectations. We will walk you through our favorite blenders. Besides looking for low prices, we will pay special attention to the following parameters:
Capacity: it is important, depending on the recipes you want to prepare.
Power: it will determine if your blender can crush harder ingredients.
Speeds: according to the speed, you can get some textures in your preparations.
Blades: the more and sharper blades, the finer the food is processed.
Material of the jar: this will allow crushing colder or hotter food.
Best brands of low-priced jar blenders on AliExpress
In our blog, we have previously explained how easy it is to find low-priced blenders on AliExpress, but now we will focus on jar blenders, which allow us to enjoy juices, smoothies, soups and much more. They are very practical, versatile and with the prices of these brands that we will review, you probably won't resist buying one. We will show you our favorites, but you can find them all by clicking here.
1 – BioloMix | Powerful American blender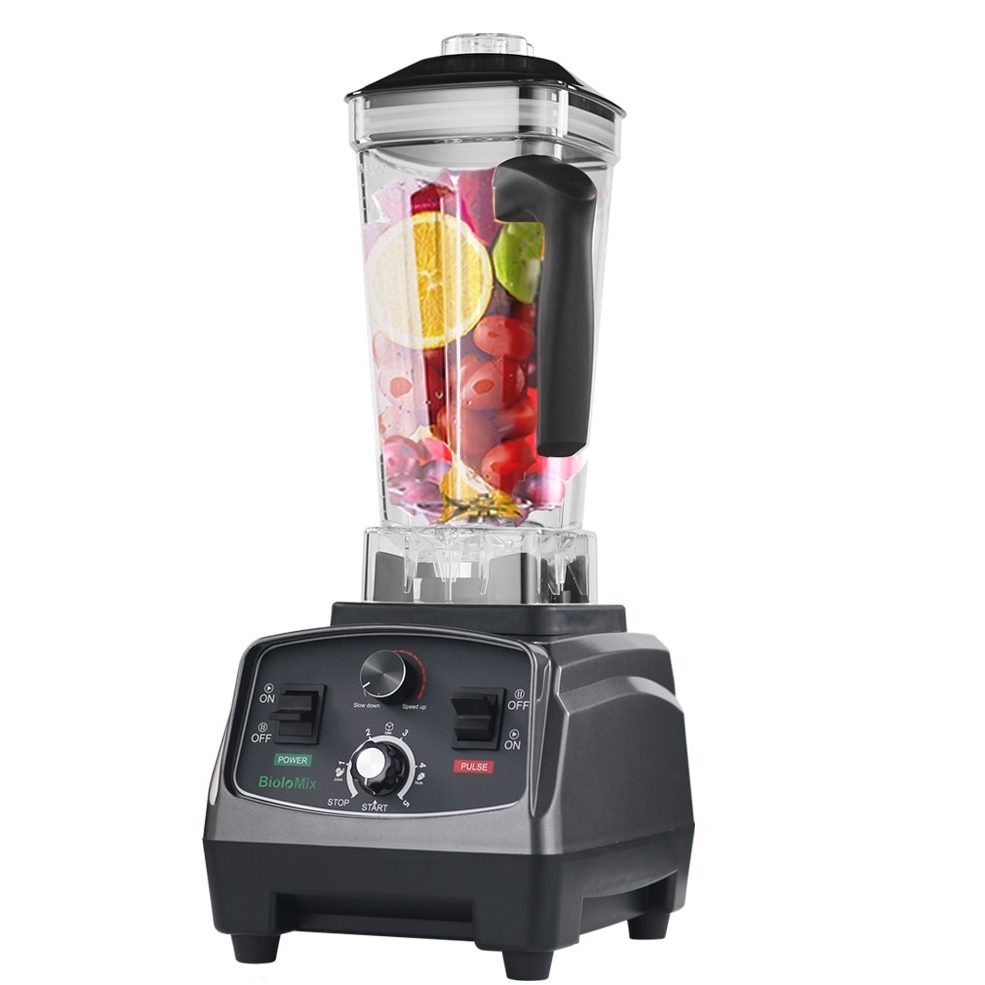 If you are looking for a professional blender that crushes all kinds of ingredients and even ice, BioloMix mixers are the best option. This brand specializes in small kitchen appliances, but its jar blenders are the most famous. If you want to know more, we recommend reading our Analysis of the BioloMix appliance brand from AliExpress.
They have several different models, as you can see in this link. But they all have in common that they are professional mixers with a high power of up to 2,200 W, which together with their 6-blade blade can grind all kinds of ingredients. They feature a BPA-free Tritan jar.
They are designed for intensive use, with a calorie dissipation system and a capacity of 2 liters. In some models you can also find a timer and variable speed. Some of their blenders even have a touch panel with predefined programs that allow you to adjust the speed and time according to the finish. You can find them at this link.
2 – Xiaomi jar blender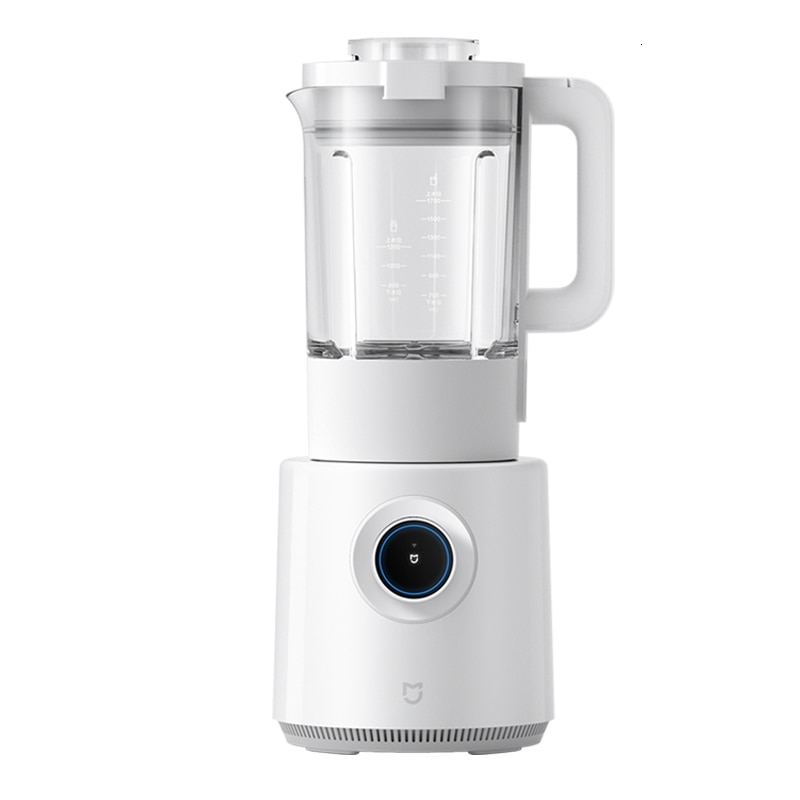 Without a doubt, Xiaomi is the most popular Chinese brand in the world. Their products are popular for their excellent quality and performance at a very affordable price. In this case the most popular, as you can see here, are the portable mixer-blenders, which allow you to prepare a fresh smoothie anywhere.
But you can also find jar blenders, in this case Xiaomi looks for the highest quality: several speed levels, an easy cleaning system, the possibility of programming the operation, several integrated protection systems… If you are interested, we recommend you take a look at this link.
3 – Just Buy | Great capacity jar blender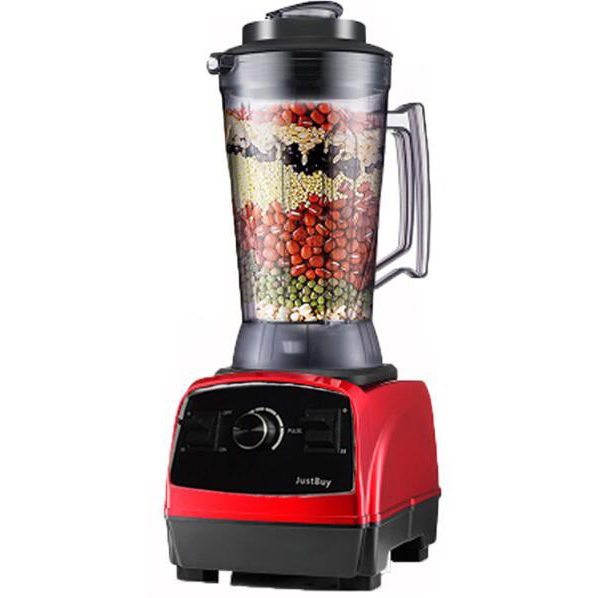 JustBuy is another of the brands of Asian origin specialized in small kitchen appliances, but among all its products, jar blenders are the ones that accumulate the most sales. They already have very powerful and cheap models as you can see here. You can also find all their products in their official store in AliExpress, you can access from this link.
They have several jar blenders, prices vary depending on the characteristics. The best-sellers are the cheaper ones, since for very little money we can get a 2,200 W blender, and although you can choose the temperature, it does not have an operating timer. It features 6 blades and a sturdy BPA-free jar.
More expensive mixers include a timer or more blades for a finer finish. For example, its large-capacity 4-liter jug ​​blender is ideal for cooking for the whole family. All their mixers have a high-quality motor to run stable for longer. Its jars are unbreakable and the blades are made of stainless steel.
4 – Want Join | American jar blender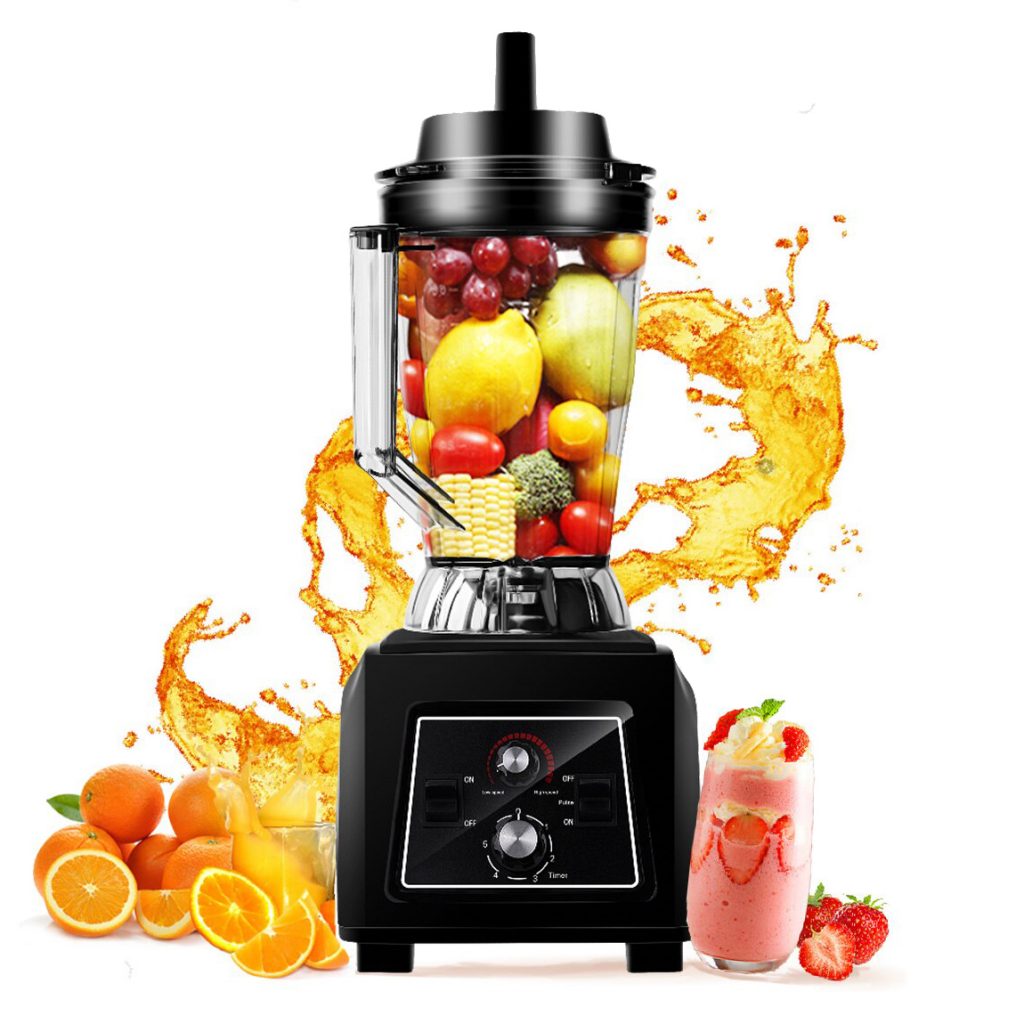 Another incredible brand of blenders is Want Join, highlighted by AliExpress for its excellent ratings and customer support. What makes the difference with other brands is that its official store in AliExpress, which you can access by clicking here, has warehouses in Spain, Poland, the United States and Russia, so we can receive our blender in record time.
They specialize in low-priced jar blenders. Even in the cheapest ones, we will find a timer, several speeds, very sharp eight-blade blades and a powerful motor specially designed to make little noise. Their blenders are very similar of LIDL's Silvercrest glass blenders but with more power.
You can find them all in this link. The capacity of the jar is also a common characteristic in their blenders, for very little money you can find American blenders with a 3 or 4-liter jar. Its top-of-the-range blenders stand out for having a better heat dissipation system and a more powerful motor that grinds food without breaking its cells, conserving up to 98.99% of nutrients.
FAQ about these jar blenders from AliExpress
We love American jar blenders. We know that acquiring this type of electrical appliance is an important decision, that is why we want to help you by answering your most frequent questions so that you know in detail what you can expect from this type of blenders.
Are all these blenders convenient for crushing ice?
Many people are looking for the best jar blender to crush ice, for this purpose, you will need great power and quality blades. All the mixers that we have shown you so far are suitable for crushing ice, except those that are specially designed for fruit smoothies such as IKOHS or the cheapest ones from Xiaomi.
Which material is better for the blades?
What we need is that the blades are resistant to crush hard food without breaking, and also that they can be used without deterioration. That is why the most common and recommended is that they are made of stainless steel, titanium, or black titanium. The latter material is harder and the blades are sharper.
Can we knead with these blenders?
Blenders crush food to a puree, it has nothing to do with kneading dough. American mixers are ideal for preparing creams, juices, smoothies, purees, ice cream, sorbets, cocktails…
Can I make nuts butter?
Yes, you can prepare your own nuts butter with these blenders, since they have enough power to do so and the blades ensure that all the ingredients are crushed. However, the large size of the glass can complicate the task.
What is the difference between a blender and a juicer?
Both appliances can make juices, however, juicers only extract liquids from food, be it fruits or vegetables and blenders grind food into juice, therefore you will have to remove the peel or other parts that you are not interested in consuming before passing your ingredients through the blender.
Do these blenders have temperature function?
No, if you are interested in this function, we recommend you look at AliExpress Kitchen Robots such as BioloMix. In addition to grinding the ingredients, you can make miles of preparations with them. Of course, the price is higher than that of a blender.
Are they easily cleand? Can I put them in the dishwasher?
Most blenders include a function called "pulse" or "autoclean" that allows you to clean the blender bowl and blades without having to put them in the dishwasher. Also, given the size of these jars, you may have no choice but to clean them by hand.
Conclusion: Which is the best blender on AliExpress?
Now you know the best blenders on AliExpress. All the options that we have reviewed are great, each one has its particular advantages: some have a large capacity, others a more reasonable price or better blades… The best thing is to adjust to our needs.
If you have questions about how this online sales platform works, in our blog, in addition to analyzing the best products and brands, we also have a section with tutorials where you can find tips to buy safely: how to pay safely, what type of shipments are used, what is the shipping time…
What about you? Have you already bought a jar blender on AliExpress? We would love to know your opinion, do not hesitate and leave a comment below with your shopping experience.