Chances are, at one point or another, you've had to resort to a second hand shop to get yourself a new PS3 or PS4 joystick. Weather it was because yours broke or because you needed some extra ones for your friends, you probably already know how expensive original ones are.
However, you can find incredible prices for new PS3 and PS4 joysticks on AliExpress. If you are looking to renew your or buy some extra cheap Playstation joysticks, this is the place to do so.
AliExpress is one of the best platforms when it comes to technology accessories and joysticks are no exception. Take a look at what gamers have to say, you need only look at the sales and reviews to know the joysticks available on the platform are incredibly good and a great alternative to the well known Sony joystick.
Advice on purchasing a cheap PS4 joysticks
Before we talk about shops and prices, we'd like to give you some advice to keep in mind when purchasing these controls for PS4 and PS3.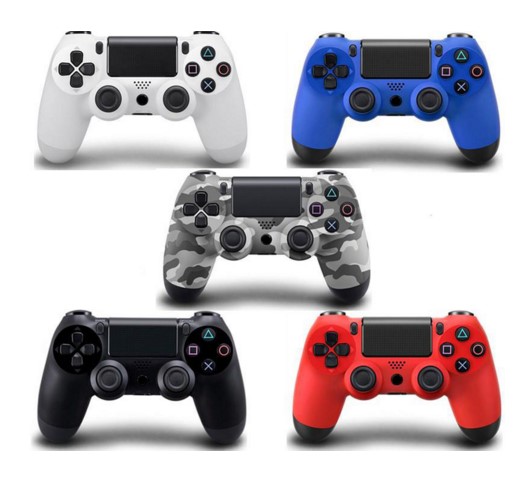 Authenticity: the best option is to get an original joystick, one made by Sony. This being said, you can also get some joysticks made by other brands with excellent features a lot cheaper.
Color and material: when it comes to joysticks there's a wide variety of colors, designs and materials. You can get them in blue, red, black, grey, white, two tone ones… Chose the one you like best and remember to check reviews!
Confort: PS4 joysticks are sometimes used for hours and hours on end so you want to make sure the one you have is ergonomic, so its confortable to use for a long period of time.
Features to keep in mind
To avoid any problems, your Playstation 4 joystick should always feature:
Compatibility with Playstation 4

Wireless bluetooth connection

Movement sensor

Accelerometer

Gyroscope

Touch panel
You can find all this information in the product description. If the joystick features these aspects, you can be sure it will be good. In fact, a member of our team just bough one and says he can barely tell the difference, plus delivery was really fast. 
Prices for the PS3 and PS4 controls
In the European market an original PS4 joystick goes for 50€ or more. Just so you get an idea, an original wireless Sony PS4 Dualshock 4 control goes for around 55.90€ in most regular shops and 49€ on Amazon.
In AliExpress you can find a product with similar features for only 37€. It doesn't include shipping, but we are still taking about a 20€ difference.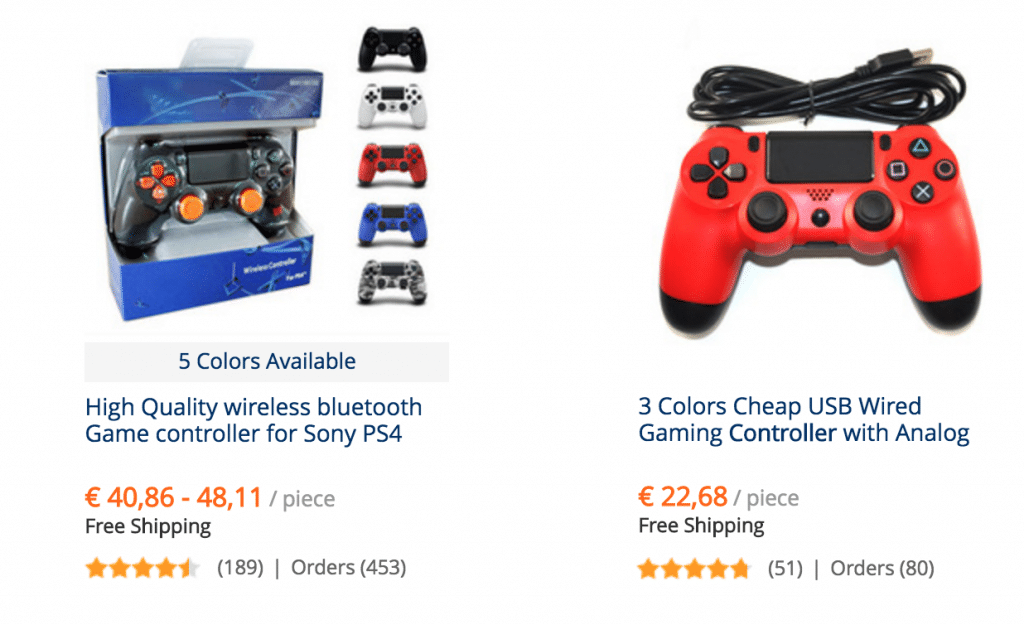 There are some other models, like the ones shown in the image, but they are more generic, and cost less than 20€. They have less sales, so make sure you check ratings and reviews by previous customers.
A pretty good shop to get them is Tee Too. It has 1 diamond (pretty good reputation) and plenty of sales for PS4 controls, accessories…
I'm looking for a cheap joystick for a PS3
Not a problem, in fact you have even more sellers and references. And since they are older that the PS4, they are lot cheaper. You can find some new PS3 controls for only 9 or 10€. You might find them at a similar price in shops like Game, but they will be second hand. And if you are looking for original Sony Dualshock, you can get them in AliExpress for only 20€.
Remember to check customer comments. For example, take a look at what they have to say on the ones sold by water fox: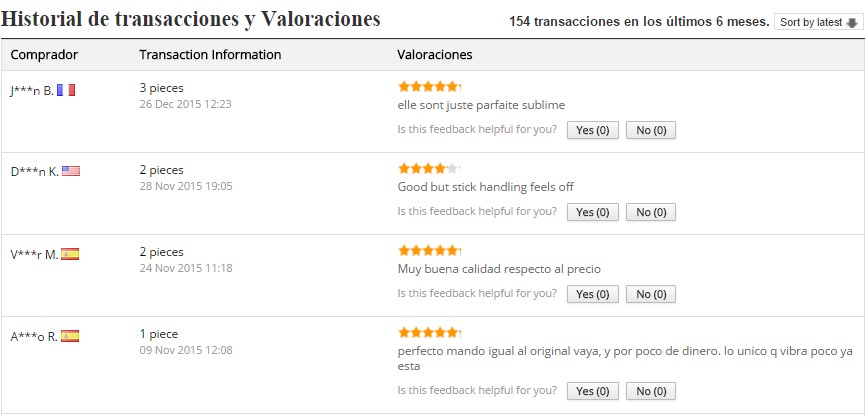 If you want to go directly to the best shop (according to customer ratings), take a look at Go FK Go. It has 3 diamonds and you can find a joystick for only 8€ with hundreds of sales. Try taking a look here and then scroll through a few more, then all you have to do is choose the one you like best.
Another two trustworthy sellers
Another two good sellers are Trusted Link, with 1 crown, and Top Consumer Electronic Store, with 1 diamond.
So, what are you waiting for, go and take a look:
The quality of technology products in AliExpress
We can assure you most of the cheap PlayStation joysticks you find on AliExpress are really good quality. In fact, AliExpress is well known for the quality of its technology products, be it phones, tablets, or accessories such as these ones. Furthermore, it's hard to find better prices than the ones offered by the Chinese platform. However, there is a few things you should keep in mind to ensure you get the best quality possible.
Some Chinese sellers make and sell replicas of original brands. The quality of these products, although very good, is never going to be the same as the original. That's why, if you are thinking about getting a replica, you should pay attention to the comments left by previous customers and make sure you choose a shop with good reputation.
That's it for today, but if you have any questions, comments or suggestions, please leave us a comment. We'll get back to you as soon as we can.