Xiaomi presents two different transport variants, an ultra-light bicycle for children designed to receive impacts and make descents and a mix between a hyper compact folding bicycle with an electric scooter. We will analyze them and see if it is already possible to get them (and if so, where to find them at the best price).
Qi Xiaobai Bicycle
This bicycle for children produced by Qi Xiaobai, a collaborating company of Xiaomi, is a revolution since its main objective is not that children can move around fast, but that they practice and begin to discover how to perform mountain descents in a more fun and safer way, thanks to its shock absorption system.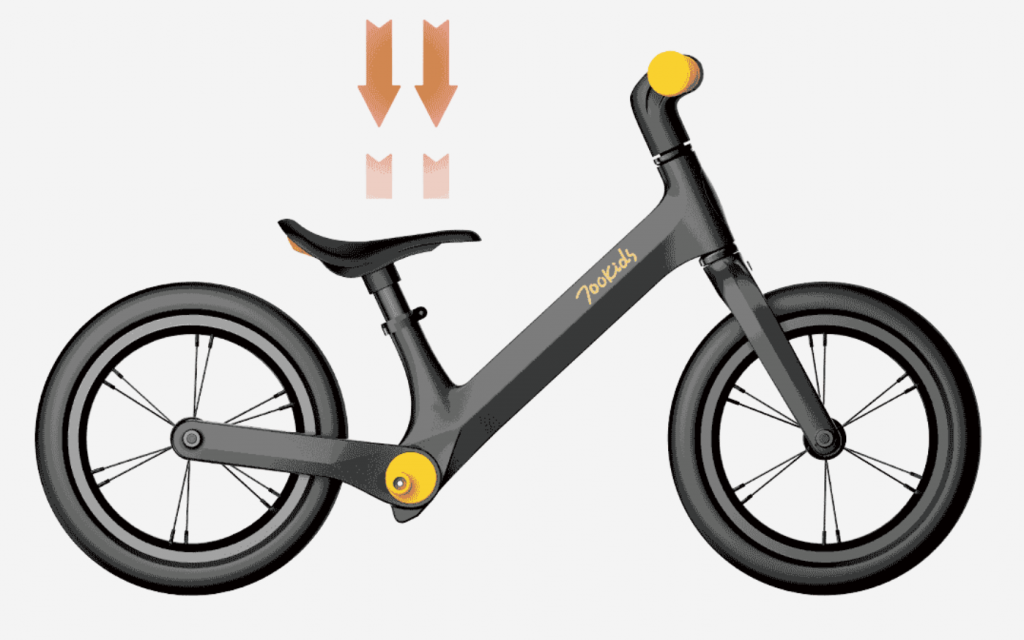 This bicycle is designed for children between 2 and 6 years, for that reason, it has dimensions of 91 centimeters long by 52 centimeters high and a width of 14 centimeters. Its weight is 3.67 kilograms and its tires have an approximate diameter of 5 centimeters.
The weight of the bicycle is so light because it is built in an aluminum and magnesium alloy, which makes it light but at the same time resistant for the most adventurous children. The 180-gram seat is made of polyurethane foam to make it comfortable to use.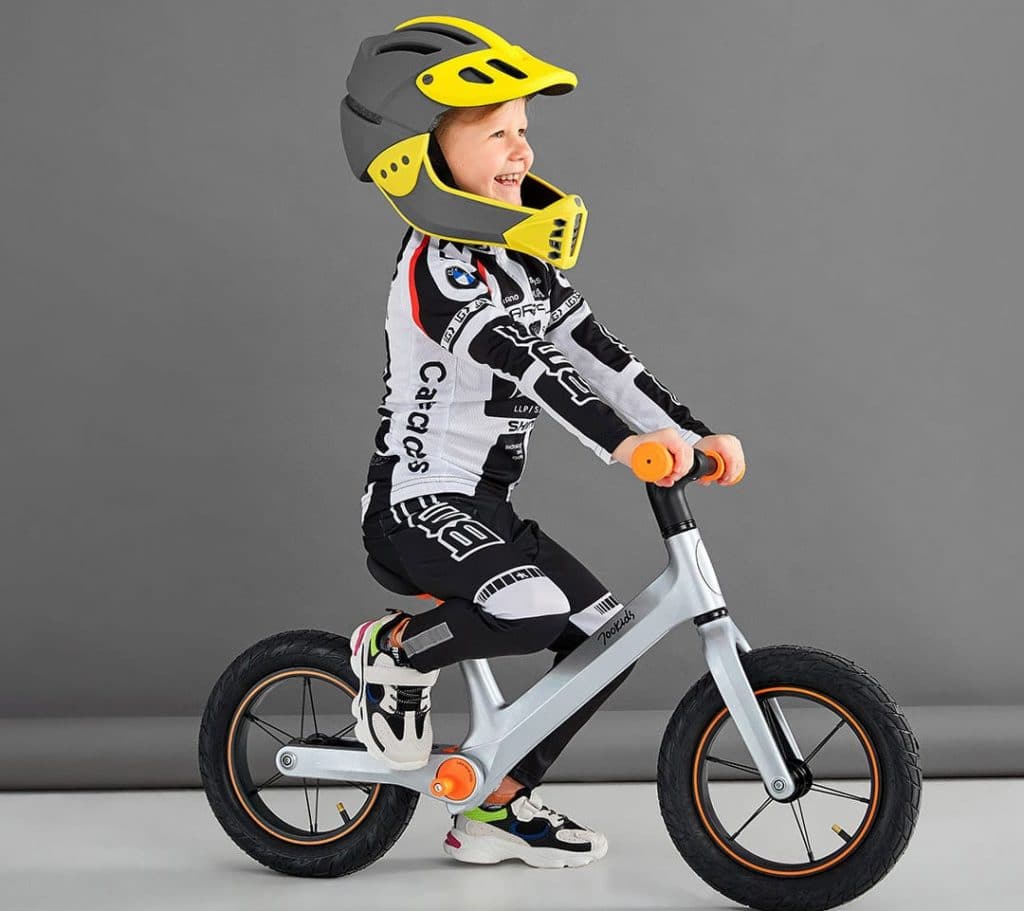 The first thing we appreciate about this classic aesthetic bike is that it has neither pedals nor brake systems. In this way, we will have the assurance that the little ones will not be able to acquire high speeds.
The most groundbreaking aspect of its aesthetics is its suspension system, which makes its two-part frame fold over on itself to absorb all impacts. With this cushioning system, the spine of children is specially protected when used on any type of surface.
Another advantage is that this bike can be completely unassembled, so if we have to load it in the car for a trip or store it in a small space, this will not be a problem.
Where to buy it
It is currently only sold in China for a price of around 140 dollars at the exchange rate, but it is expected that it can cross the country's borders soon.
Xiaomi Himo H1
Now that electric scooters are trendy, many users are considering purchasing one. But some situations such as the dimensions to store it, the fact of not feeling safe on top of one of them, or the fatigue of doing long distances standing sometimes stop them to make the decision of acquiring one.
To provide a solution to users who need to move without having to use the strength of their legs and want to be seated, the associated brand of Xiaomi Himo has produced this curious vehicle. It is a mix between an electric bicycle and a scooter that can be folded: once you do it, it occupies the same volume as an open newspaper.

Unfolded, its dimensions are 95.5 centimeters high and 84 centimeters long, and it weighs 13 kilograms. Once folded, the weight does not change but its dimensions are reduced to 32 centimeters long by 45.5 centimeters high. With these dimensions, it is easy to store and transport, its weight is so light because the entire frame is made of A380 aluminum that makes it very light and resistant.
The power of its motor is 180W, which allows its internal rotation to exceed 550 revolutions per minute and which in the end allows us to move at maximum speeds of 18 kilometers per hour or climb hills with a maximum incline of 15 degrees. The speed it reaches will allow us to move without a problem, but we have a maximum weight limit of 90 kilograms.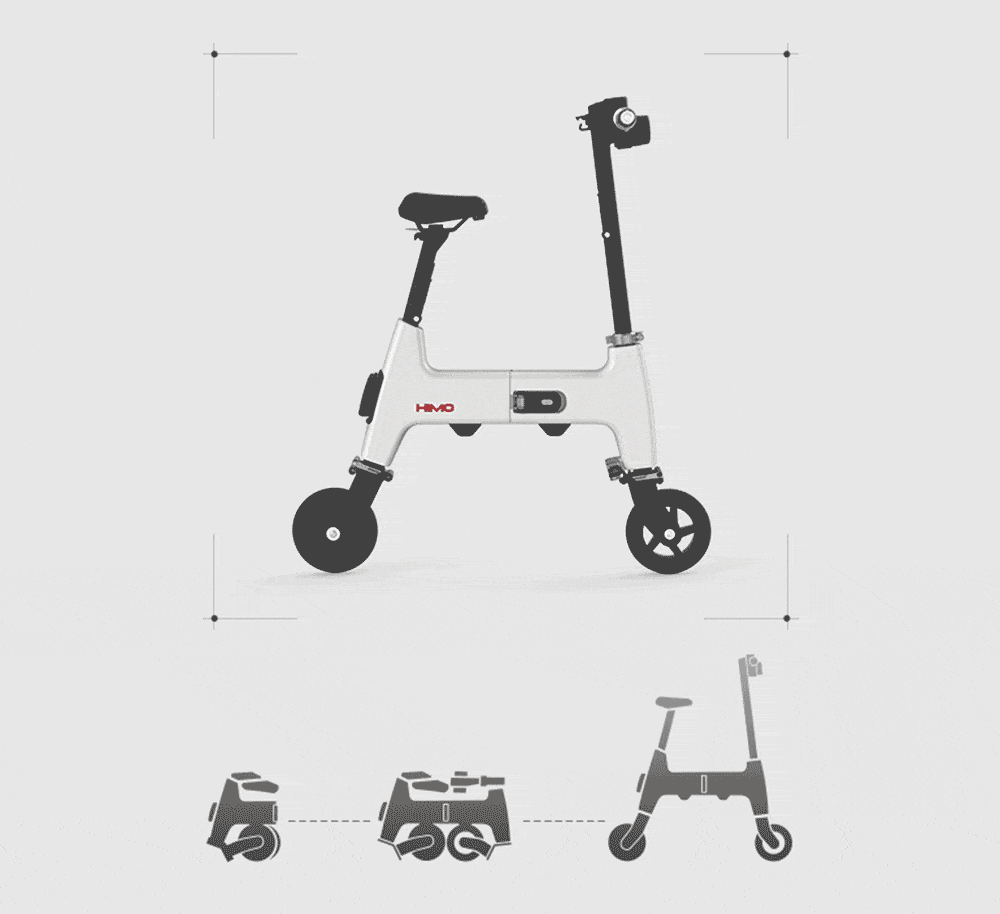 This scooter has a maximum range of 30 kilometers, its battery is 6,500 mAh and it takes an average of between 4 and 6 hours to be fully recharged. So if your work is at a distance of fewer than 30 kilometers, autonomy will not be a problem. Besides, the fact of being seated will allow the distance to seem much shorter.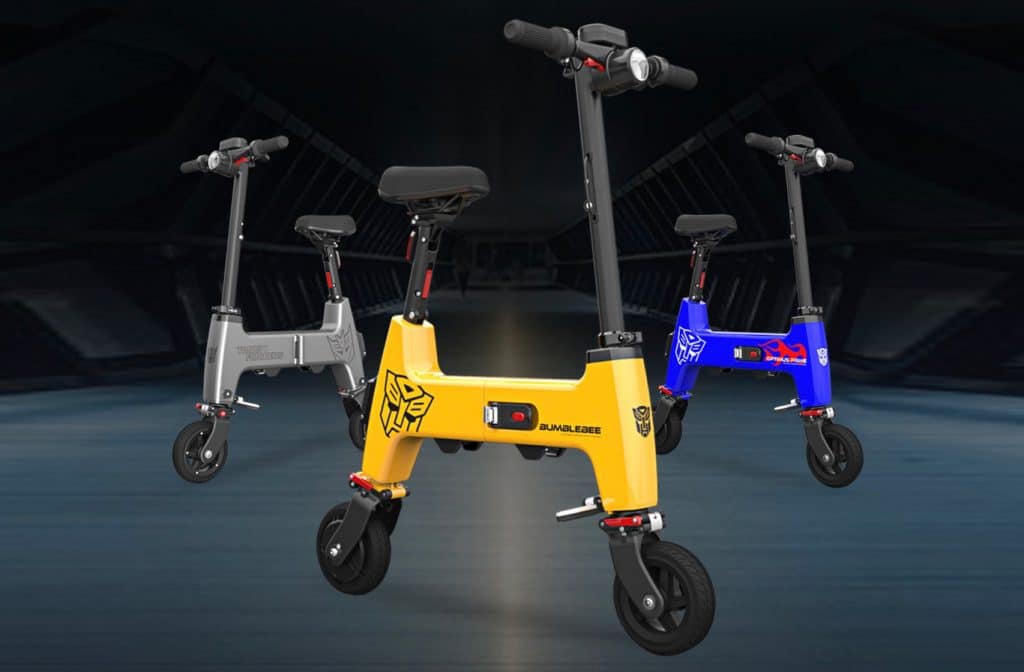 Its control center is formed by a led screen on the handlebar, it is waterproof and will inform us of the speed at which we are driving, the amount of battery we have left, and if we have the lights on. Apart from the control screen on the handlebar, we also have a powerful LED light that will allow us to see and be seen.
Where to buy it
This fantastic electric scooter is now available to buy with prices around 950 dollars. From the following link, you can find several stores in AliExpress from which you can order it.