Here is really quick review on the selfie sticks we can find in AliExpress. They are really easy to find, we just have to type "Selfie Stick" in AliExpress' search bar to get thousands of products. Here we list those we think are the best selfie sticks in AliExpress, from the simplest ones to the ones most gadgets (capture button on the handle etc…).
1)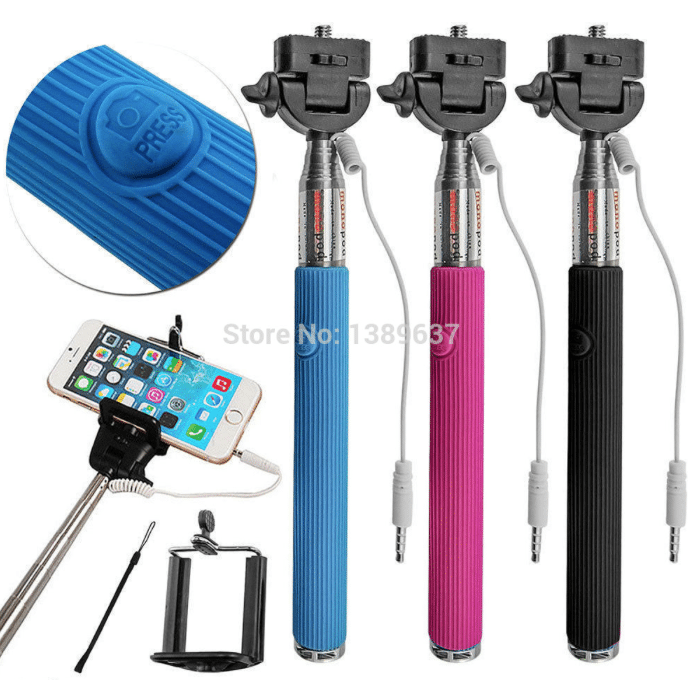 Wired Selfie Stick (iOS / Android)
This is one of the most popular in AliExpress, not only for its price but also for the features it has. This model has a wire that is plugged to the mobile or digital camera; it will allow us to take a picture by pressing the button in the selfie-stick's handle (control wire). This will avoid having to put the camera on timer and enable us to take to quickly take as many the pictures as we want without having to reset the timer. This stick also comes in different colors.
2 )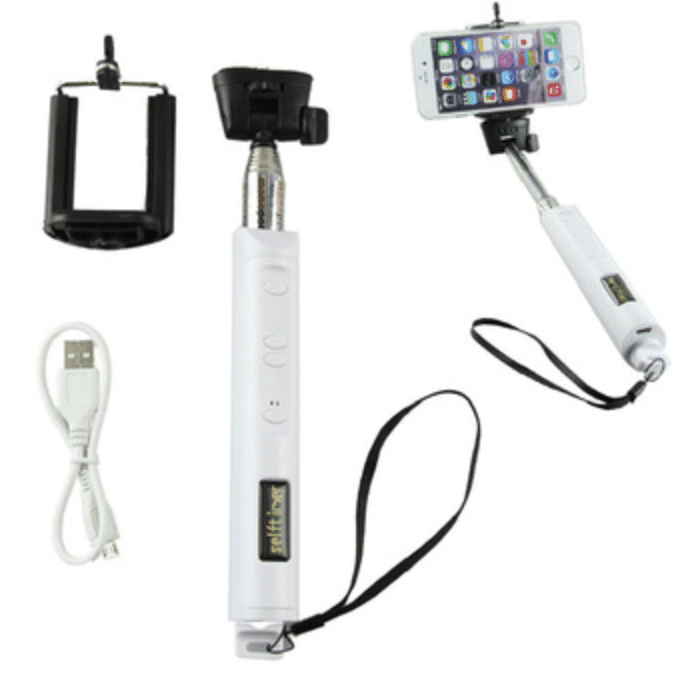 Selfie Stick ZOOM Bluetooth (iOS / Android)
Here we have another popular selfie-stick in AliExpress, but in this case, it's not necessary to connect the wire directly  to the cell phone as it has bluetooth incorporated. Aside from capturing images by pressing the handle's button, it also has other functionalities, such as zoom! From the handle of the stick, we can control the zoom of the camera, which will allow us to capture more expressive pictures.
3)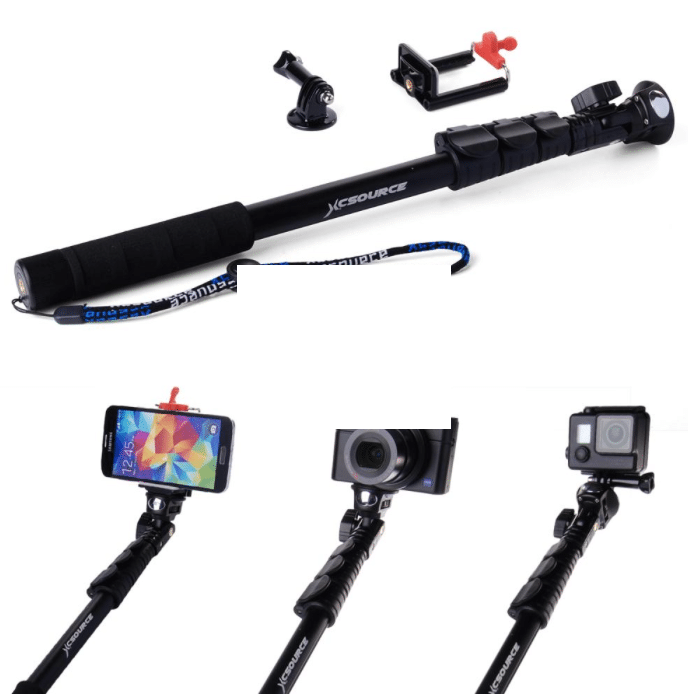 Selfie Stick Multi Use (iOS / Andrioid)
This selfie-stick is also available for the GoPro, and has all the accessories you will need to attach the GoPro, mobile and digital camera to the edge of the stick. Unlike the other two sticks, this one has a much thicker handle for greater durability and protection against blows when we are recording extreme scenes.
4)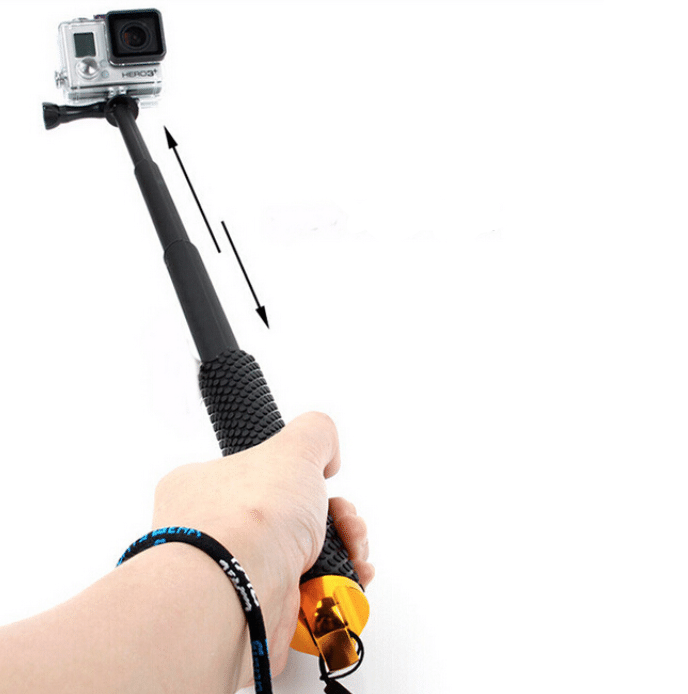 Here we have a selfie-stick that's exclusive designed for the GoPro. It's equipped with all the necessary accessories to attach the camera as well as a waterproof holster and a handle with a sturdy rubber grip so it doesn't slip from your hands when you are recording in wet places. This selfie-stick is being sold quite quickly in AliExpress.
5)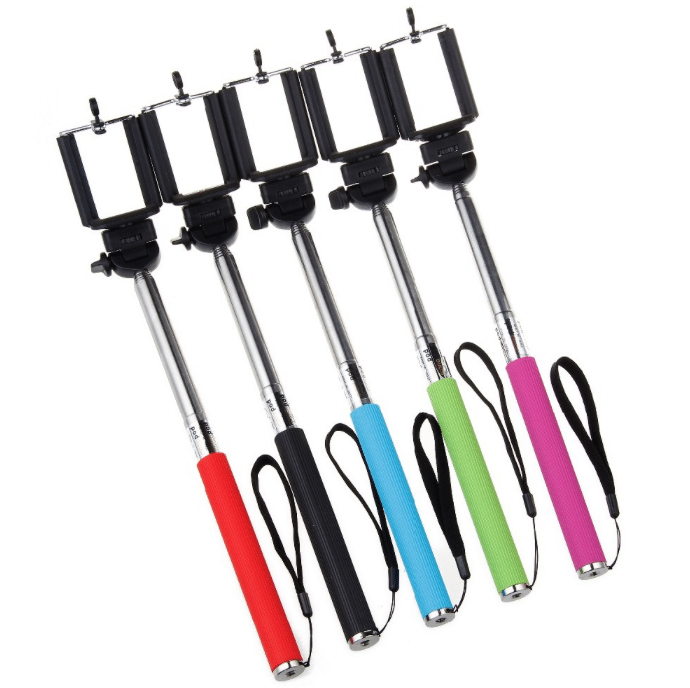 Selfie Stick Mini Control Remoto (iOS / Andriod)
Finally, the simplest selfie-stick we've found in AliExpress, perfect to keep it in the backpack or purse when you are out in a party or traveling. This one doesn't have any fancy gadgets attached to it; its great little advantage simply is its compact size. It is accomplished through a retractable handle. Instead of having a button in the handle to take pictures, it has a small remote.