Hello, AlixBlog friends! Today we will talk about Shark brand watches, a manufacturer perhaps a little unknown to some of you, but due to its fast expansion through electronic commerce platforms, its popularity is increasingly spreading among costumers.
It is possible to find Shark Watches on AliExpress, although it's not that simple as you would think, because not so many stores have them on their catalogs. Something similar happens with other web portals like Ebay or Amazon, where you can find some of the models of this Chinese brand, but not all of them.
To begin with, Shark is a brand from China that intends to attract our attention with a collection of exclusive design watches, mainly for sports, that convey a sense of speed without losing their elegant touch, for less than $50. It is an affordable price if we compare it with other sports watches brands for men that, as you should know, are hard to find for less than $150, if we are lucky. These are our favorites and have a really beautiful design. Find them here.
Shark, a booming Chinese watch brand
This manufacturer from China was born in 1997, but it wasn't until 2010 when the real boom of the Eastern brand started, coinciding with the expansion of some sales platforms in China, such AliExpress. Inspired in sports and speed, Shark works mostly with reddish and dark tones, for avant-garde watches with great quality and an affordable price.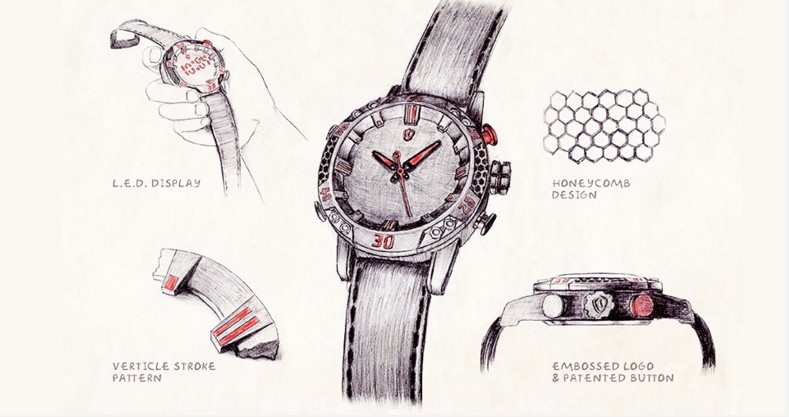 There really aren't any reasons for not trusting this brand. The watches include everything you need for their cost. We are talking about a saving of more than $100, if we compare with similar watches of popular brands. If you're passionate about this whole world of Chinese brands, you can take a look at our guide, where you will find some other big Eastern manufacturers.
How to buy Shark watches on AliExpress
This may be, possibly, a bit of a complex task, but we are going to do our best to find the best models. There is one store with lots of different references that is, without a doubt, the best we have found. We will talk about it briefly. This is because we noticed that direct searches of Shark watches on AliExpress show, among the results, some other brands that we're not really interested in.
For avoiding this issue, is better to go directly to the TimeZone store from here, where you will find dozens of different Shark models. To give you an idea, the official website itself recommends buying to this seller on AliExpress. They also mention other sellers on Amazon and Ebay, in case you prefer to use another virtual commerce platform, but they might be a bit more expensive.

This seller, with endless sales and positive feedback, for our peace of mind, also includes very quickly all the new models to its catalogue. For example, these are the last ones they have posted:

As you can see, the price is crazy. For US $28.79 (without including the shipping, unlike other platforms) you can buy a Shark watch from the newest collection.
Another competent shop us Primeridian, where you can also find very economic Shark watches. This store has five diamonds, a more than acceptable reputation, so you can completely trust them.
Models of Shark watches
Although is difficult to find a lot of watches from this Chinese brand on AliExpress, it is possible to find some specific models. For example, those from the Sandbar collection. Honestly, we found it by pure luck.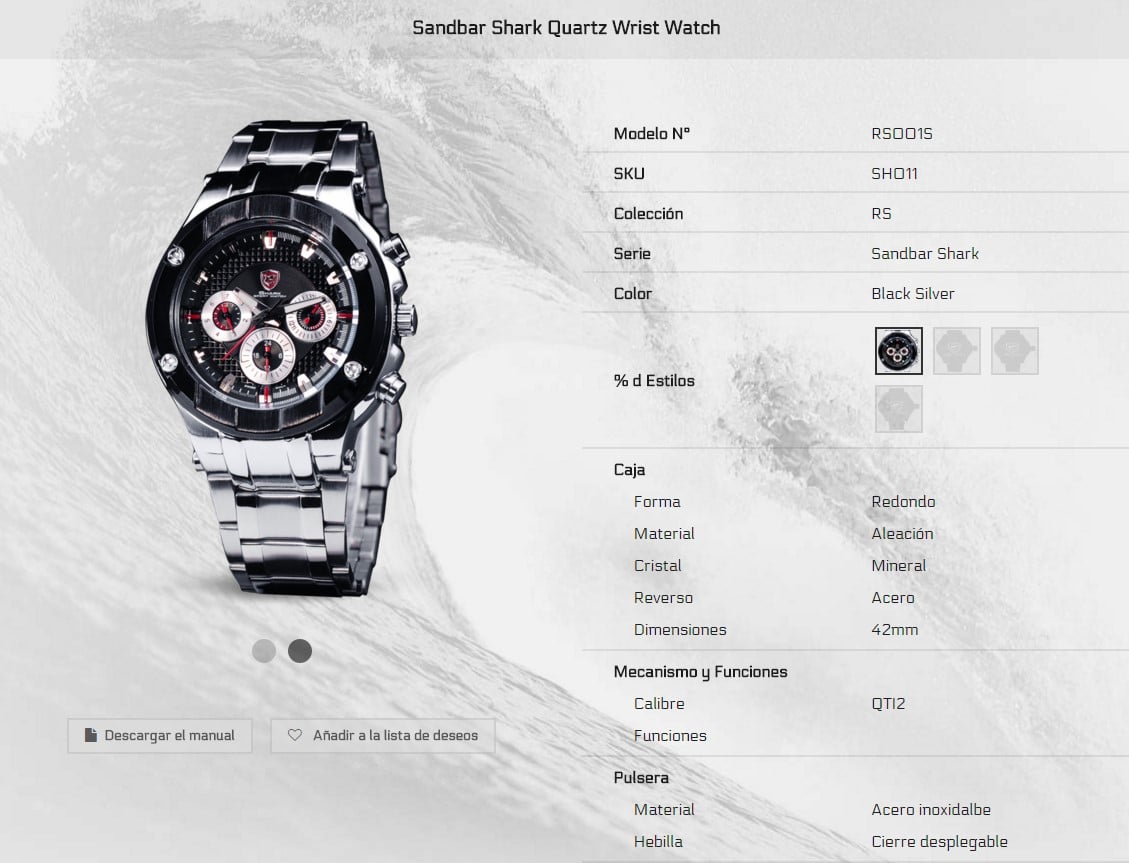 This watch is available on AliExpress for US $59,37. Tempting… Remember that there aren't many stores around the world that sell Shark watches, so, if you already decided to get one, you might want to buy it as sooner as possible. That way, you will make sure they don't run out.
There are other interesting collections:
ADVICE: If you are looking for a particular model, we recommend typing it directly on the AliExpress search bar. You might get lucky, although sometimes you don't get the results you desire. We have verified this several times. If this happens, try with the first step that we mentioned in the tutorial: to search trough TimeZone shop.
Remember to type the name of the model + Shark

OUR OPINION: There's no need for an exhaustive search, these watches are not impossible to find. You just need to do a little research and invert some time, and you will definitely find a good discount. Besides, you get rid of any anxiety about the shipping, considering the size of the package and that it doesn't result suspicious at all when it goes through customs. Finding a reliable seller is enough, once you have chosen the model that suits your taste and possibilities. You already know that none of them costs more than US $50, they are a really attractive offer.