Televisions are currently the center of every home, offering information from conventional channels, entertainment from platforms such as Netflix and Amazon Prime, or hours of fun with video games. For this reason, manufacturers have been making a clear commitment to large screens for some time, with excellent image quality and with a minimum thickness.
With increasingly thinner screens, the audio quality suffers as there is hardly any space for the speakers and soundboard. For this reason, in this article we will talk about soundbars and how these accessories can improve our entertainment experience by overcoming the false belief that these devices are extremely expensive and that they are only available to those who can spend a lot.
Best soundbar brands available on AliExpress
Online sales platform AliExpress is famous for having an almost infinite variety of products. There, we will find from the brands best known by the public to Chinese brands that are not so popular in other countries, but that will be a pleasant surprise both for their benefits and for their prices.
Here are some of the most famous and sold brands on AliExpress and we will see how we can get them at the best prices.
Xiaomi: For every pocket and big sized
Xiaomi multinational, widely known for its infinity of products in all market fields nowadays, is also producing different household appliances focused on sound improvement. Their soundbars are usually large but at a reduced price and with a technology of good performance.
We are talking about mid-range equipment but with low-end prices, that will easily meet the needs of most users. Here you will find the best Xiaomi soundbars.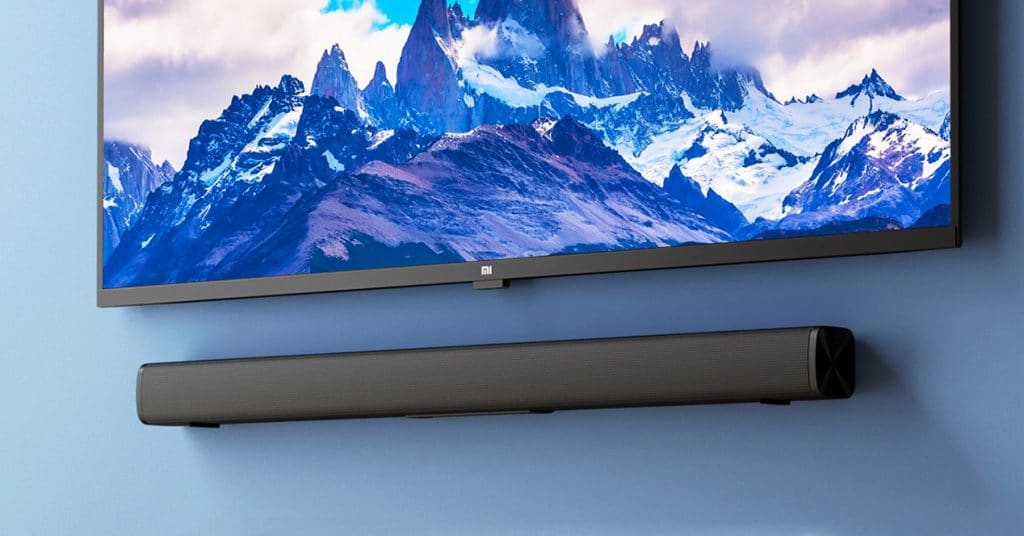 Toproad: Small dimensions and mobility
Toproad is not so well-known outside of the Chinese market, but it is one of the best-sellers within AliExpress. These soundbars are conceived to support medium-sized screens or computers and to be transportable. They tend to have internal batteries to be able to take them to all types of events, and even having limited connectivity compared to other brands, they perfectly fulfill the functions of other simple equipment.
These devices are very low-priced, designed to improve the audio but without having to invest a lot of money. Here you will find the best Toproad soundbars.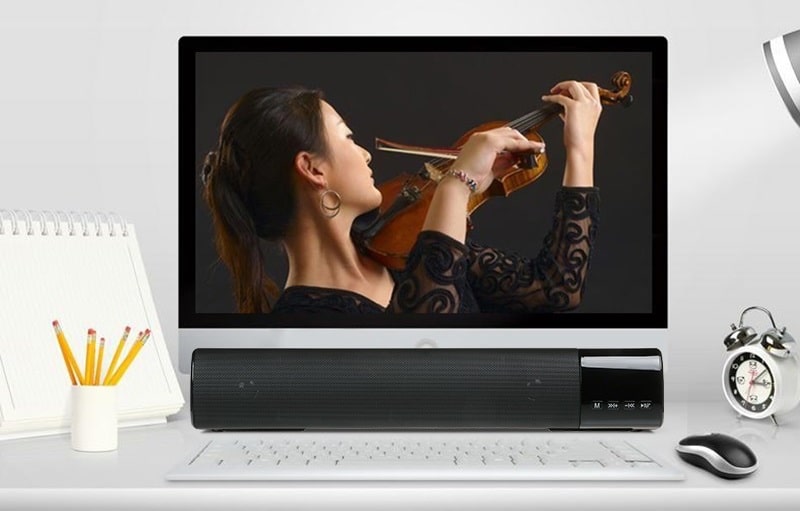 LG: The usual quality at a good price
The famous South Korean company LG has a great range of audio bars to improve the sound of our televisions and turn our living room into a small cinema. Their equipment is usually made up of independent bars and subwoofer to enhance the experience. Their benefits would be within a high range but with affordable prices for the product they offer.
With elegant finishes and state-of-the-art technology, this brand will never disappoint us since there are many years of experience behind their products, that will well deserve what we pay. Here you will find the best LG soundbars.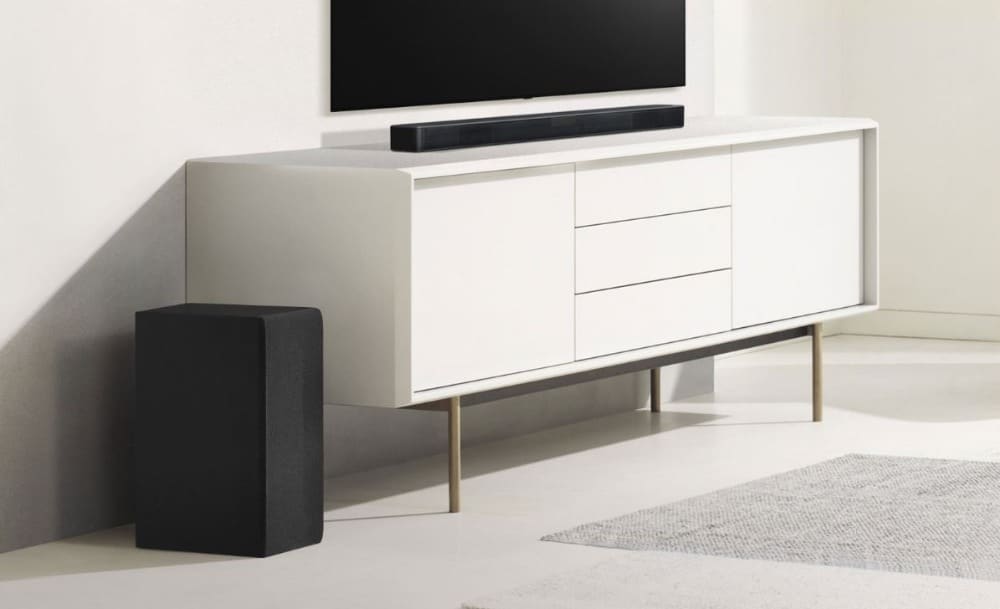 Pafish: One of the top-selling brands on AliExpress
This Chinese company is one of the most successful on AliExpress, and their soundbars are so popular they are among the best selling articles throughout the year. 
Esta empresa de origen Chino es una de las más exitosas en AliExpress y sus barras de sonido son muy populares, estos artículos son de los más vendidos durante todo el año. Their soundbars are in a low price range but they have remarkable features and will keep customers happy.
They are very similar to Toproad equipment since they also have an internal battery to be able to transport them, and the dimensions aren't big. Besides, most of them have an internal FM receptor and allow using memory cards to load music directly. This is a good choice from the giant Asian country to improve the audio of TVs or computers. In this link, you will find the best soundbars from Pafish. 

CAV: High price but excellent sound and design
With more than 25 years of experience at their back, Chinese brand CAV is a referent in the world of high fidelity equipment and in the manufacture of speakers. With a production style completely different from other Asian brands, this company bets for high-quality equipment and luxury finishes. Their devices have exquisite designs in wood, with the best speakers, subwoofers, and newest connection technologies.
These are big sized products with high-end prices, but if we take a look at the finishes and sound quality, they're worth every dollar. If you want just the best, you definitely have to take this option into account. Here you will find the best soundbars from CAV.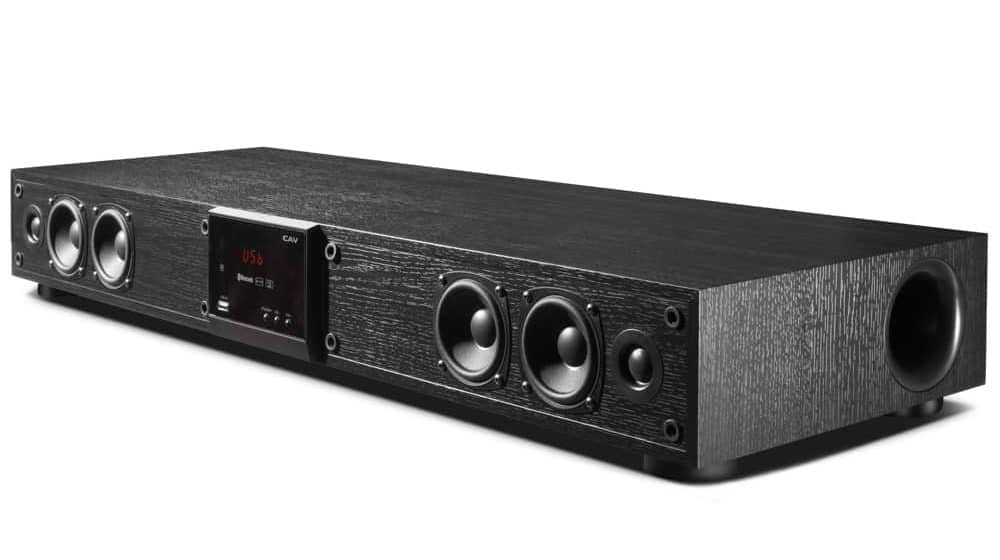 Lonpoo: Mid-end soundbars
Still unknown Lonpoo brand covers the middle range of the Chinese market in soundbar manufacturing. With large but light dimensions, their equipment does not have the latest technology, but they do provide very good performance and are designed to provide very good quality without having to pay for high-end equipment.
Although the finishes are usually in plastic materials, the design and aesthetics they offer give very good results and will give an elegant touch to your living room, without having to invest a fortune. Here you will find the best Lonpoo soundbars.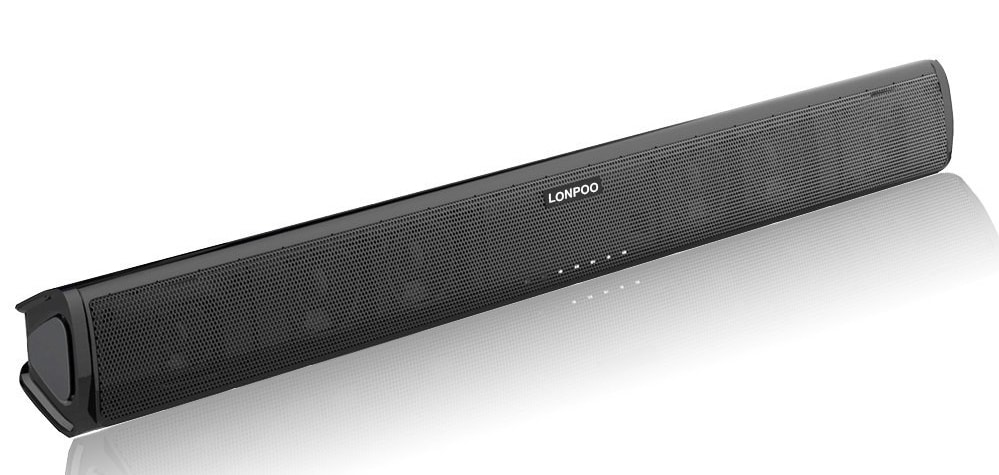 JBL: 
Legendary brand with great features
With more than 70 years of history producing speakers, car audio equipment, headphones, and soundbars. The famous American brand JBL has a deserved reputation for high quality in both the design and performance of all its components.
This high-end company is specialized in large equipment with the best technology. Prices are usually high, but they are within a logical level for the quality they have. So if your budget is high and you want to make a good investment, don't lose sight of JBL. Here you will find the best JBL soundbars.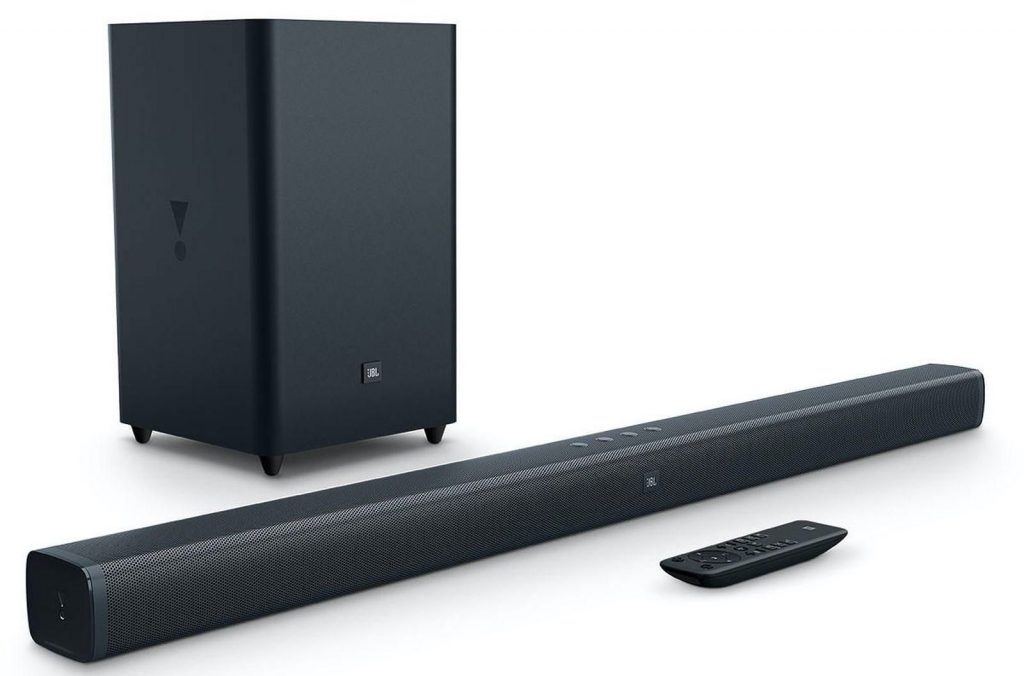 Types of soundbars we can find on AliExpress
Now that we have seen the best soundbar brands on AliExpress, we will walk you through the different types. We will see the best features of each one of them so that you can choose the one that best suits your needs.
Small soundbars
These are thought for small TVs or computers. Their dimensions are less than 40 cms wide and they usually have anchors to fix them to the wall. Sometimes they incorporate dual technology, so you can use two equal bars on every side od the screen, for obtaining a stereo sound. They usually incorporate a single speaker that also acts as a subwoofer.
They often are available at low prices and have Bluetooth wireless connectivity, as well as a physical connection by 3.5 mm socket.
Medium soundbars
This type of bar is designed to always be in the same place but they are not very heavy so we can also hang them on the wall if we wish. Its dimensions range from 50 to 80 centimeters wide and it usually carries several speakers and subwoofers inside.
They are ideal to improve the audio of a medium or large TV, and their range of action is 10 meters away. The prices of these devices are in a mid-range for those made of plastic and high-end for those made of wood.
They have multiple possibilities of physical and wireless connection. They usually come with a remote control to manage all features.
Big soundbars
These soundbars are used for premium sound, ideal for a home theater experience. Their dimensions range from 80 to 150 centimeters wide, they are very heavy equipment that can easily exceed 30 kilograms since they are built on wooden structures.
They are made up of multiple speakers and often have external subwoofers to further enhance the surround audio experience. Their prices are usually high and it is advisable to have adequate space to get the most out of them.
They have all the possible physical connections and the latest versions of Bluetooth to avoid latency when we play audio wirelessly.
Things to consider before buying a soundbar
During our review of the different types of soundbars, we have mentioned some important features. Now we will see other aspects that influence the use as such, which we must also take into account
Subwoofer soundbars
The subwoofer is a type of speaker that is responsible for reproducing exclusively the lowest parts of the audio, in this way it reinforces the main speakers that are responsible for the highest parts. In less technical words. it is the part of the soundbar that does not vibrate with explosions, bumps, and impacts.
It is important to distinguish between the bars that have mixed speakers since the same speaker will reproduce the treble and bass, these equipment are the worst quality. The soundbars that have separate speakers and the subwoofer inside, as well as those with an external subwoofer, are the ones of the highest quality. Brands like LG, JBL, or CAV have equipment with an external subwoofer.
Dolby Atmos soundbars
This technology is what generates an enveloping effect, even if we have all speakers in the same direction. Soundbars that incorporate it are high-end since we will need multiple speakers to work.
If the bar has Dolby Atmos we will have an effect similar to multi-speaker equipment with 5.1 or 7.1 technology, but without the hassle of cables or having the room full of speakers.
Battery soundbars
Some small soundbars are sold with an internal battery. They tend to be low-end equipment that can be used both as a soundbar and as a wireless speaker. The advantage is that its reduced dimensions make them very versatile and we can take it with us to set the scene for celebrations or easily improve the audio anywhere.
Wireless soundbars
These types of soundbars do not comprehend a single category and we find them at all prices. The most important thing, in this case, is the type of Bluetooth, considering that in models with Bluetooth 3.0 or 4.0 we can notice a latency that spoils the sound experience, especially when we watch movies since the audio and images will be a little out of date.
Our suggestion for wireless soundbars to link with TV is that they carry at least Bluetooth 5.0.
Is it safe to buy soundbars on AliExpress? Which guarantees do they offer? Is it easy to return the product if I am not satisfied with it?
When we are looking for soundbars, buying on Amazon or eBay is not the best idea, considering that these stores are intermediaries and increase the price of the products. They also only offer main brands, and you will not be able to find these soundbars of Chinese brands that we have reviewed. If you want to save money, it is best to buy your soundbar on AliExpress. You will see thousands of comments and experiences from other buyers to give you an idea of the quality and numbers of sales of a product.
The warranty from AliExpress is usually for a year when buying with shipping from China, and for two years for some products with local shipping (always check the policy in your country). Also, if you don't like the product you can return it by paying the cost of delivery to China, except in sellers and countries that offer free returns during the first 15 days.
Get your soundbar at the best price with special offers and coupons
Now we know all the variety of soundbars that we can find on AliExpress, and which are the best brands. It's important to keep an eye out for temporary sales, as popular brands often give surprise discounts. In our blog, we are always attentive to tell you about the best discounts, and it is also advisable to visit the AliExpress home page frequently.
In our blog, besides analyzing the best products and discounts, we also have a section with tutorials where we explain our best tricks to buy on AliExpress. If you still don't know how this online sales platform works, we recommend our Essential Buyers Guide for AliExpress.
We hope this guide helps you buy the best soundbar. We would love to hear your opinion about the brands and products that we have recommended in this article. Don't hesitate and leave us a comment below with your shopping experience.