Any jewelry lover will tell you how great Swarovski jewelry is, but given how expensive it is, you might want to go for cheaper Swarovski style jewelry. We aren't talking about a Swarovski outlet, there are no products by the Austrian brand in AliExpress. However, you can find tons of cheaper bracelets, rings and necklaces, far from the 200€ you have to spend on an original ring, or the 100€ for a necklace or brooch by the famous brand.
You can find some amazing stuff, but you will have to check the quality of the jewelry and the crystals for each Chinese shop, and don't expect to find the quality of original Swarovski. To do this, we are going to walk you though finding a shop with good reputation and finding Swarovski style jewelry in AliExpress. Thankfully there are thousands of rings, earrings, necklaces and other jewelry for so much cheaper than the original brand products.
What's Swarovski?
Swarovski is a luxury brand, owned by Daniel Swarovski,  which makes products out of cut crystal. The brand was founded in 1895 and has it's headquarters in Wattens (Austria). It has more than 120 years of experience cutting crystals, both for jewelry and high fashion. Purchasing Swarovski is purchasing high range jewelry, and they are known both for having a wide catalogue of products and delivering high quality in each of them.
Why should I buy jewelry in AliExpress?
Needless to say, the price: most of the jewelry made by Chinese brands (not replicas) are super cheap when compared to Swarovski. They might be cheap, but they have great reviews. According to customers, they are almost as good as originals. Swarovski is one of the most expensive jewelry brands in the world, but if you want to get a Swarovski style necklace for 10/20€ or a bracelet for 20€… AliExpress is the place for you. Again, remember that original Swarovski necklaces and earring don't go for less than 100€, never mind their gold and silver rings…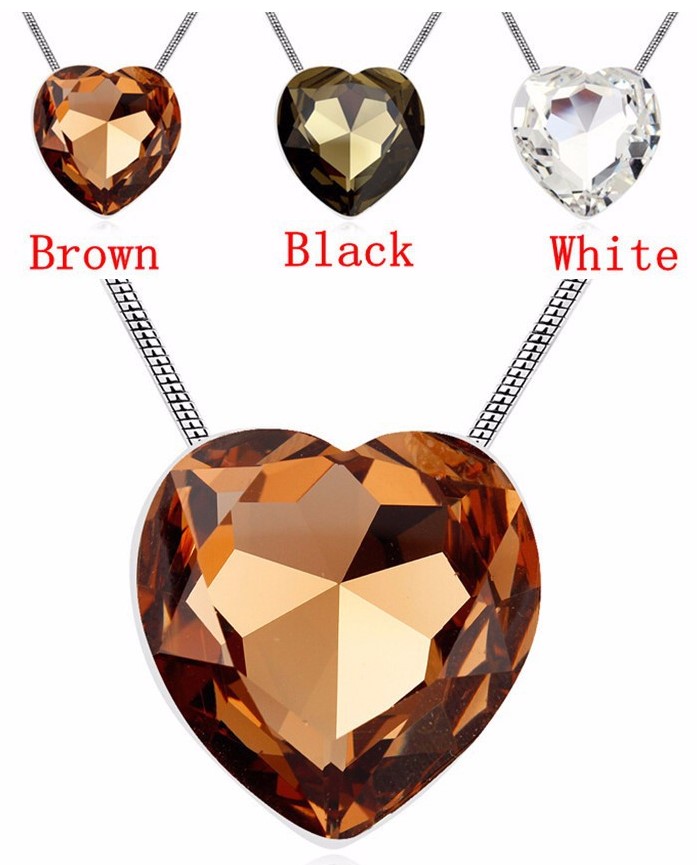 How to find cheap rings similar to Swarovski
One of the most sought after products of the website are rings. Why? Because originals are super expensive and AliExpress offers some pretty cheap ones. There are a few ways to find this kind of jewelry in the platform. All you have to do is type swarovski rings, swa crystal rings or austrian crystal rings in the search tab.
IMPORTANT: Remember that the jewelry you find in AliExpress is neither original Swarovski nor replicas. They are accessories by Chinese brands inspired by Swarovski jewelry, even if they use the brand name to refer to them, its like calling tissues, kleenex.
AlixBlogger advice: There are tons of references, so make sure you filter the results by price, novelty or ratings. This is the best way to ensure you get a product from a well rated shop popular among customers.
How to avoid sizing problems with jewelry
We've received tons of questions asking us about Chinese sizes. Just make sure you check every single product, Chinese sellers usually provide a chart with the measurements for each size. As you can see in the image, they include measurements for countries like France, UK or United States.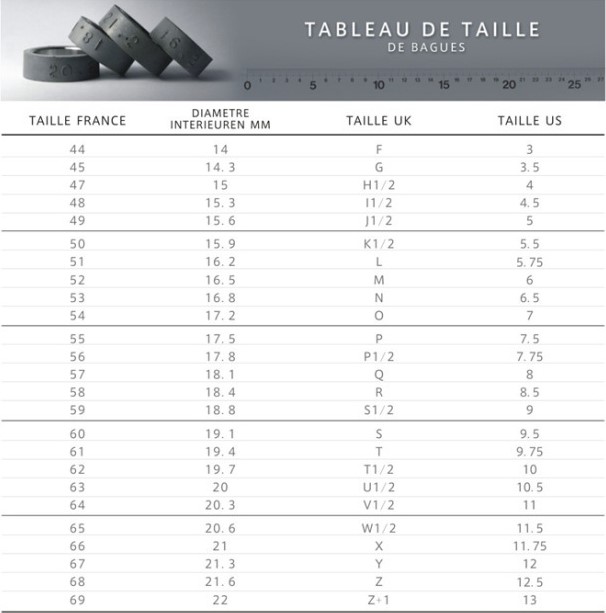 Earrings and necklaces in AliExpress
Another product that is very sought out in AliExpress are Swarovski style earnings. You can find a wide stock of them on the platforms. Use any of the following key words to find thousands of models: swa crystal earrings or austrian crystal earrings.
Looking for necklaces? Go to this link and look for the best prices and models. They usually have great products, but HURRY, they run out of stock quick.
As for necklace sizes, to avoid any problems, check the following image. In any case, remember you can always contact the sellers directly, they usually answer pretty fast and are very helpful.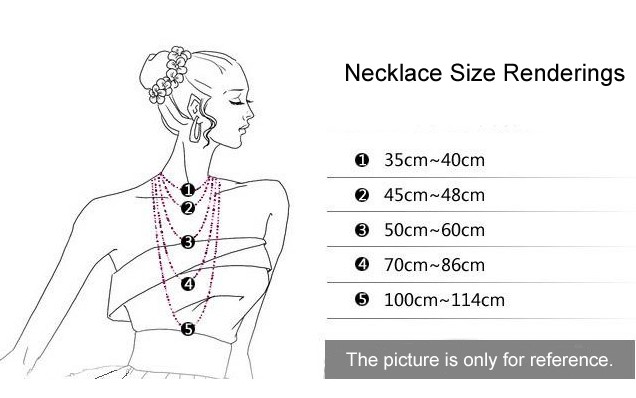 Do they have bracelets like Swarovski?
Indeed they do. Just like rings, earrings and necklaces you can also find cheap crystal bracelets similar to the ones made by Swarovski. Here are some of the key words you can use to find them, or ever faster: just click on the links 🙂
Unlike rings and necklaces, bracelets are not made in different sizes. One size fits all!
Should I trust the gold carats or silver percentage specified by Chinese sellers?
As you may already known, gold is measured in carats, a term used to describe the mass of pearls and precious stones, or the degrees of pureness of a precious metal. Silver, on the other hand, is measure in numbers. In fact, its measured in millesimals and will usually be represented by three figures. However, carats are usually expressed in two ciphers (14,24 carats, etc.)
When purchasing a Swarovski style jewelry make sure you take a close look at the carats or numbers described. Sellers don't usually lie, but do be careful and let the price of the product be your guide.
And do remember that when you are purchasing an original Swarovski product, Chinese sellers should have this certificate, showing the specifications of the product and ensuring its quality and reliability: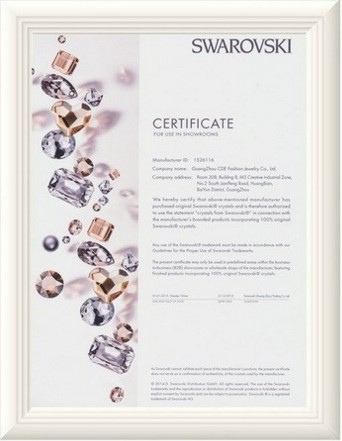 If the description says the product has X carats, there is not reason to believe it doesn't. Sellers have no reason to lie about it and can be punished by AliExpress if they do. Even if you do get fake product or described differently, you are protected. All you have to do is make a claim and they will have to pay you up to double the price you originally paid. However, do make sure you read customer comments on the product, this will give you a better idea of the quality of the products and will help you avoid any problems with the purchase.
No problems with customs or shipment
Because they are small products, that don't usually weigh much so you probably won't have any trouble receiving your product. Another important thing: most shops don't charge extra for shipping, so your purchase will be cheaper than you might expect for a product from China.
The best sellers for Swarovski style jewelry in AliExpress
Finally let's take a look at the best rated shops in AliExpress. You can make a purchase from any of these shops and not have to worry about anything…all you have to do is wait for the jewelry to arrive. Click on any of them to see their catalogues. Among all three of them, they have more than 2000 references, more than enough to find exactly what you are looking for.
Doubts? Suggestions? Have you found a better shop? Leave us a comment.