Every year there are new children's toys in trend. However, some classics are timeless and last for many years. This is the case of the teepees, the famous American Indian tents adapted for children's use. Besides being beautiful, they are the ideal complement for a children's room. Children love to play inside them, read, or develop their imaginations. In recent years, they have made a strong comeback and have become the quintessential children's accessory, but they are sold at excessive prices. Today we are going to explain how to find them cheaper on AliExpress.
Best teepees, tents, and playhouses on AliExpress
This online sales platform is a great idea when buying toys and decoration products for children since by buying directly from China, we will avoid intermediaries and save money. In fact, teepees can cost up to a quarter of that in other online stores dedicated to selling children's products. We are going to show you our favorites but you can find many more by clicking here.
The best seller is this teepee with decoration inspired by the American Indians. It is quite large in size, with a diameter of 116 cm and a height of 123 cm. The base of the teepee is sewn to the sides so that you can put balls so that the children have fun playing. It is made of polyester and only has one entrance window. You can find it at this link.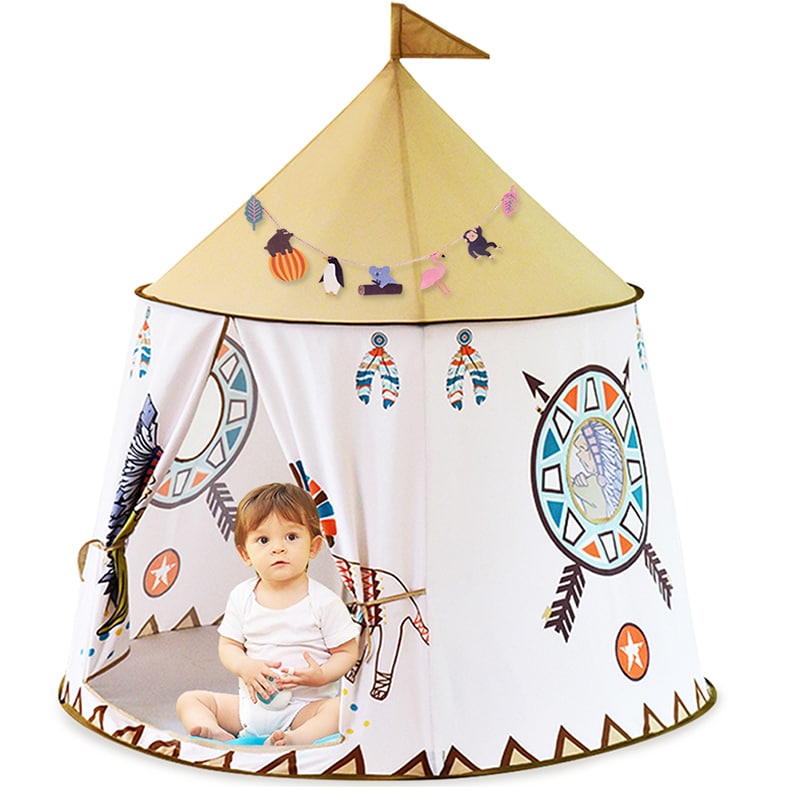 But if you are looking for a simple teepee, easy to assemble, and at a low price, you can also find it on AliExpress: best-sellers cost around 20 dollars, and you can choose between several colors and patterned fabrics, as you can see here. They measure 130 x 130 cm in the base and 1120 cm in height, have an entrance curtain and two side windows.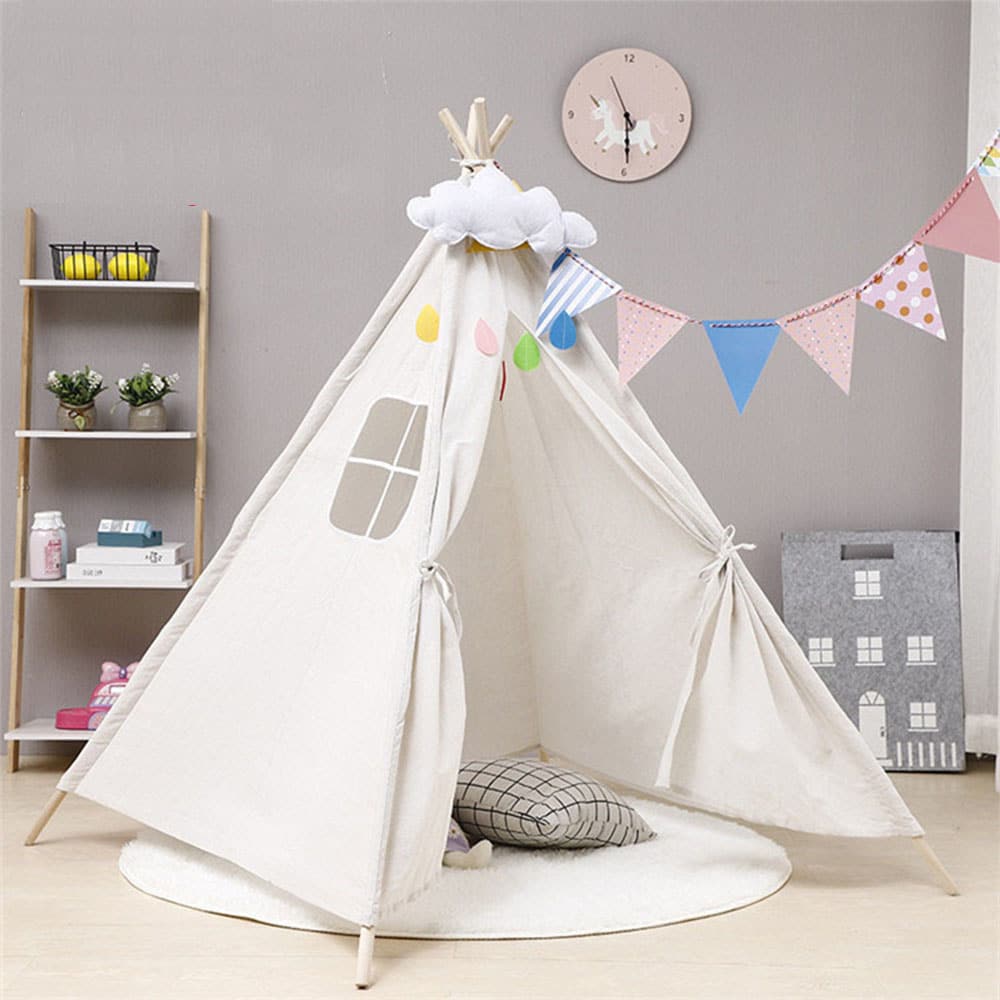 There are also teepees with more details such as lace or patterned fabrics, with beautiful finishes on their entrance curtains or on the windows. There are several models with different combinations and finishes. They are somewhat smaller than the previous ones, but it is the perfect gift for the little ones. You can find them all from this link.
If you prefer a more colorful decoration, these teepees that you see below are ideal. There are several models, each one decorated with different motifs: crowns, stars, moons… The detail of the door, with a cloth that allows to close it like a curtain, its two side windows, or the flags that decorate the upper part of the teepee, mark the difference. Its base has a diameter of 105 cm with a total height of 135 cm. The base is attached to the sides and is very easy to assemble.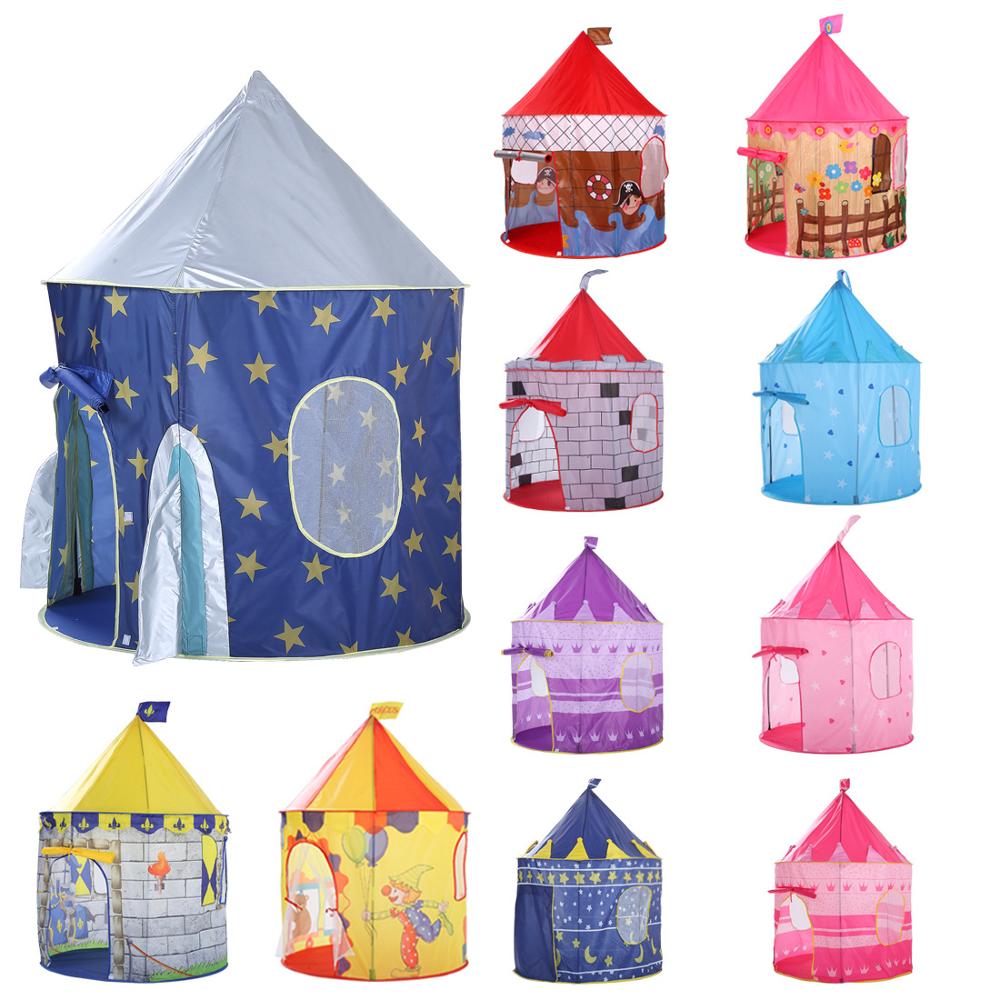 This castle of princesses is sure to become the center of attention in any children's room. In this case, it is more of a tent since it can be opened completely. It measures 140 cm in diameter at its base and 135 cm in height. It comes with a padded base and is available in three colors: pink, green, and blue. You can find them by clicking here.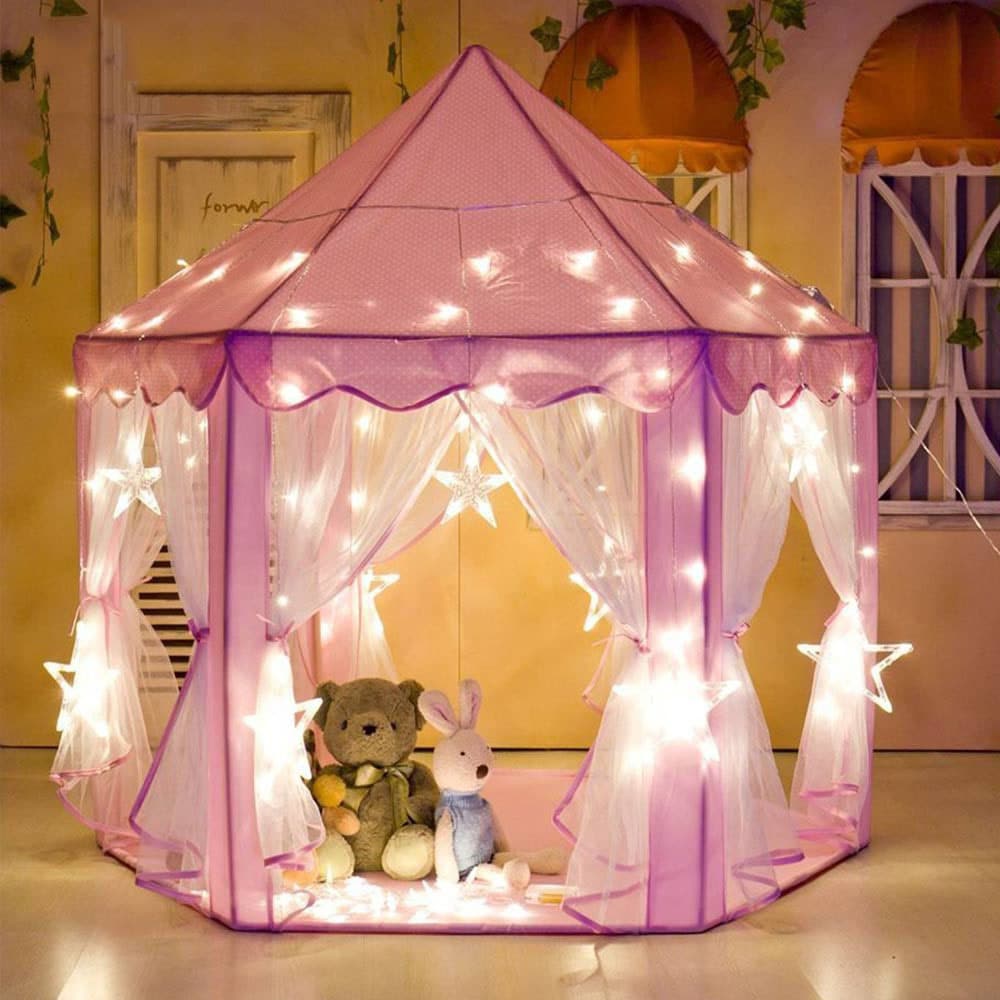 The next little playhouse is perfect: it imitates a house with a nice door and a front window. The details of the butterfly-shaped flags or the entrance curtain are beautiful, but also the base is sewn so that kids can play quietly inside. It is quite large, its rectangular base measures 130 x 100 cm and is 130 cm high, so it is ideal for 3-4 years old children. It is available in blue and pink at this link.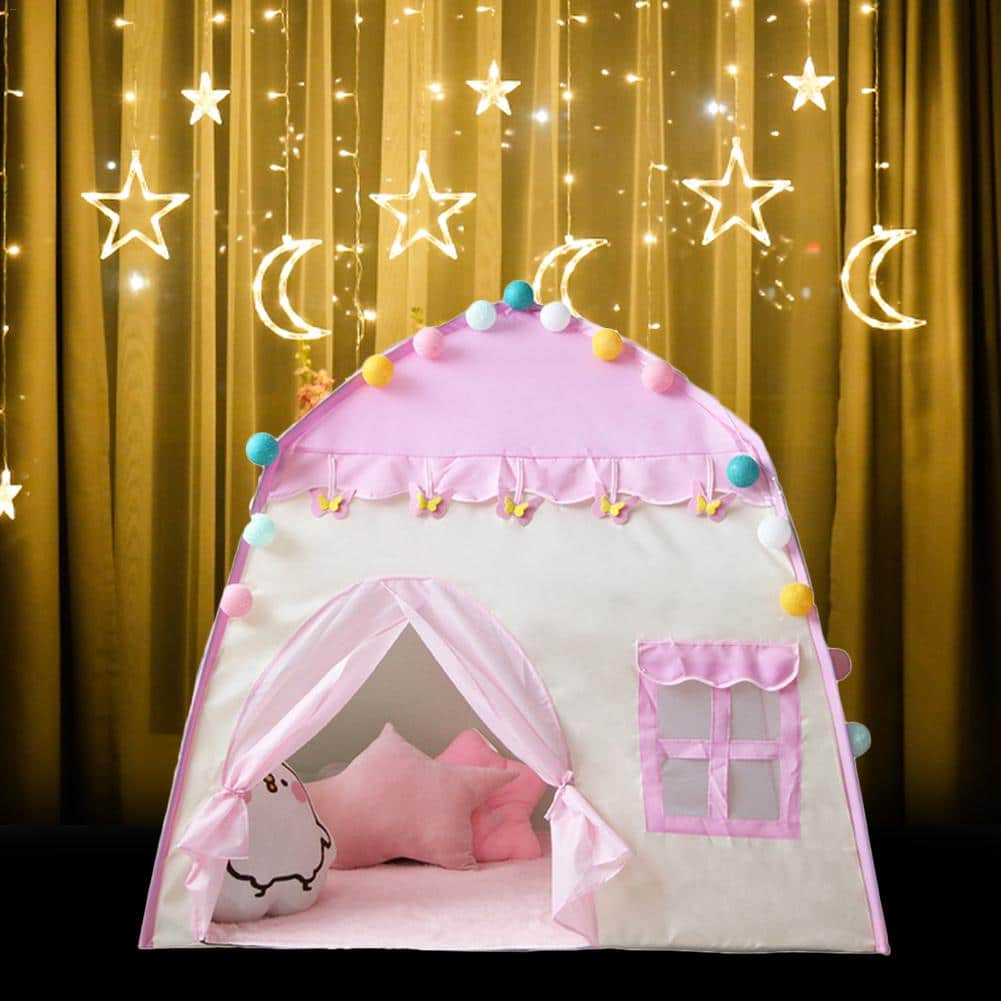 What we like the most about this tent that you see below is that it is easy to have children controlled and play with them, since the entrance door opens completely inside. In addition, its decoration is impressive and it is quite large: 138 x 133 cm in the base and 150 cm in height, with two side windows. It can be assembled very easily. Find it by clicking here.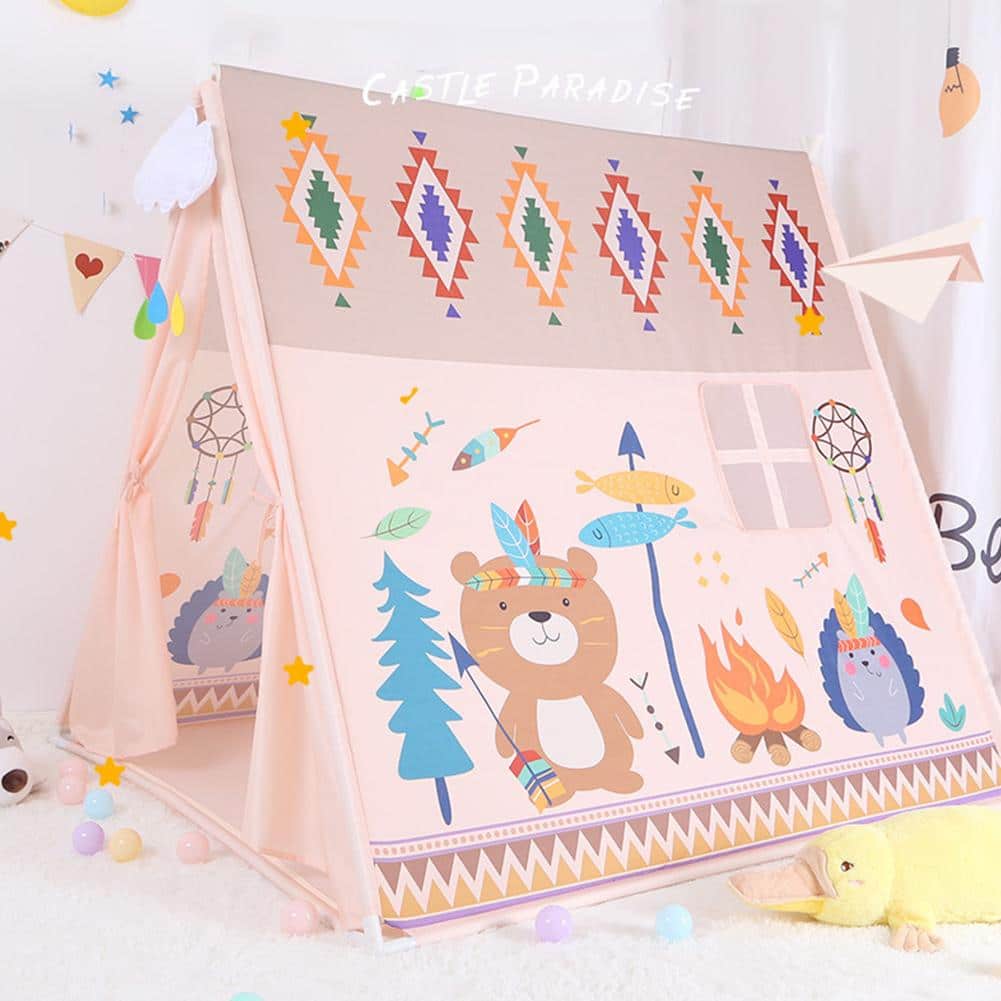 If your children like to play shopping, these little houses are a great option. They represent 4 different stores: a supermarket, a candy store, a greengrocer, and an ice cream shop. They are very easy to assemble, and their finishes (both in the printed fabric and in the seams) are very well made, as you can see in this link.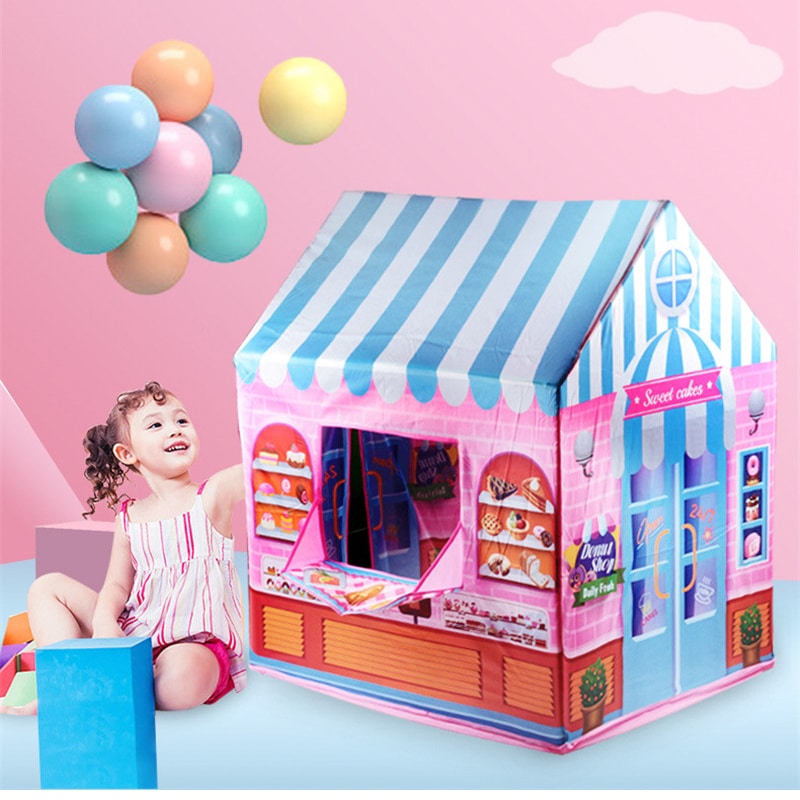 More tips and tricks to buy safely on AliExpress
Don't forget that, on AliExpress, you can not only buy teepees or houses, but there are also fabric flags, mobiles, lights, balls, and other accessories to decorate them without spending a lot of money. Besides, on this online sales platform we can find sellers with warehouses in various parts of the world.
At AlixBlog, in addition to analyzing the best products and brands, we also have the latest news related to AliExpress. And if you have more questions about the purchase process on this website, we recommend you visit our tutorial section, where you will find the best tips and tricks to buy like a professional.
We show you which are the best payment methods, how to track your orders, which coupons and discounts you can get… If you are new, before you start shopping, we recommend reading our Essential Buyers Guide for AliExpress, where you will find a summary of everything you need to know to buy safely.
What about you? What do you think about these teepees on AliExpress? We would love to know your opinion, as well as your shopping experience on this sales platform, so don't hesitate and leave your comment below.