Last year these virtual reality glasses took over the market and this year predictions all point out that 3D glasses are going one of the most sought after technology toy among users everywhere.
In AliExpress, sellers are super aware of the boom VR BOX made in the market, so they offer the latest models of these devices to create virtual reality at the cheapest price you can find online.
Many of you have asked us about these glasses: what use do they have, how do they work and how much the cost. We are going to answer these questions and so much more. Stay put to know exactly how to find the best deals and start your virtual experience as soon as possible!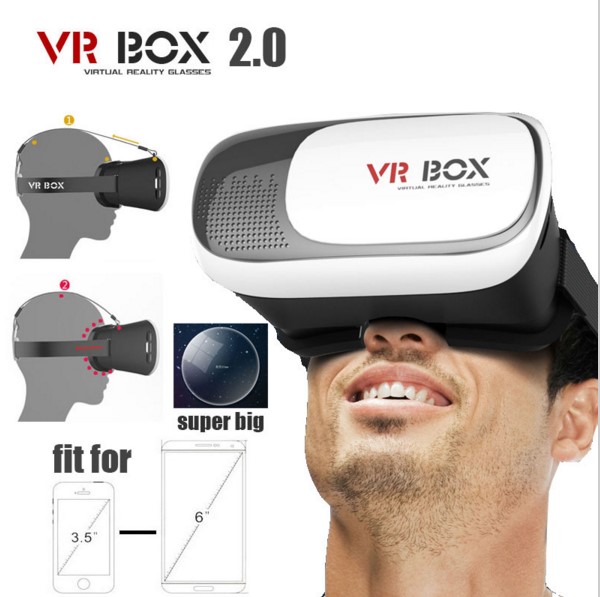 What are these virtual reality glasses and what are they used for?
If you still haven't tried them, don't waste a second, they are absolutely incredible! So much so that you can be sure craziest stories you have heard about them are probably true. They immerse you directly in the video or a game you will forget you are someplace else.
And of course, the latest models are lot more comfortable that the classic cardboard virtual glasses. The new glasses adapt completely to your head without bothering your eyes at all. Oh, and if you use seeing glasses, you can also put them underneath. Want to know more and check how you see through them? Take a look at this video :).
Why are they called augmented reality glasses?
You probably already have seen a movie with 3D glasses at the cinema. Well, these glasses achieve the same thing, only you can enjoy them at home or wherever you want (if you are using them with your phone). Not only can they be used with games and small videos (later we will be talking about their applications), you can also see movies you downloaded in 3D as long as your phone recognizes the format. So you can live a virtual reality anywhere you go!
How do these virtual reality glasses work?
The mechanism couldn't be easier. Just place your phone in the device (its compatible with most devices, from 3.5 inches, to 4.7 or even 5 or 6 inches), and you are set to go. There are also models with incorporated CPU. So you won't even have to put the phone on the glasses.
By using air vents, the VR glasses won't overheat or bother you at all. Also you can even charge your phone while you used them, so you don't have to bother about the battery running out either.
The glasses feature two small commands to adapt the lens and to choose the setting so you can see images closer, farther, more to the left or to the right. And, thanks to the cushioning, you can wear them for hours on end without even noticing. Furthermore, the nose hole is also a great feature and the elastic straps are adaptable, so all in all this is definitely a comfy device.
Applications, compatibility and tricks
A couple of years ago, virtual glasses barely had any applications. Nowadays, you can find tons of application in the Play Store to download and use with your 3D glasses: games, videos, landscapes, movies… let's just say you won't be getting bored any time soon.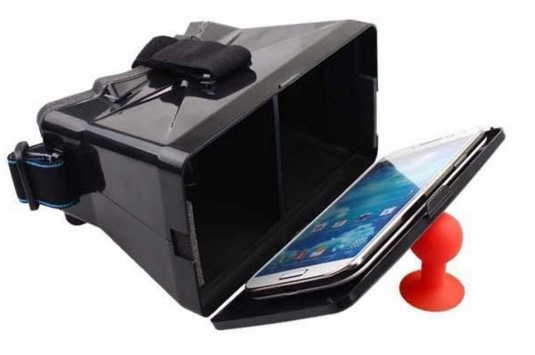 Compatible with any Android phone, these virtual reality glasses also have some great applications for the Apple iOS system.
TRICKS: On YouTube, there is a channel to watch 3D videos. All you have to do is search for 360 or VR on the search tab. They have tons of videos for you to enjoy. Another useful application is the 'Discovery VR' which allows you to see 360o around you.
Another thing you should take into account is that most YouTube VR videos feature the Cardboard icon, emulating the first glasses made by Google. Click on it and the video will adapt to your virtual reality glasses.
3D Glasses on AliExpress
AlixBlogger advice: Before we start, you should know that some 3D glasses found on AliExpress don't include the bluetooth command to play games and set certain functions when using the glasses.
You can take a look at the catalogue of glasses available on AliExpress by clicking on any of the following links:
Did you take a look? If you are looking for cheap virtual reality glasses, AliExpress is the place for you. You can get glasses that would cost 70 euros in specialized shops for only 15, 17 or 20 euros, and without compromising the quality! Furthermore, we took a look at Amazon and found the same VR BOX model we found on AliExpress for 20, for more than 30 euros. This being said, there is a difference in price when it comes to different models, and there are some expensive ones, but this also means they have more complex features.
Checking customer comments we can tell you that delivery of these glasses takes about 20 days depending on your country of origin, so a little less than most products found on the platform. And don't forget that delivery is charge fee. Just so you get a better idea here are two links: the best rated glasses and the best selling ones.
Other types of virtual reality glasses
Other more expensive glasses are the ones with a HDMI connection. This means you don't have to use the phone to use them! You can find them from 150 euros up to 300/400 euros.
There is also another kind that incorporates CPU and Android technology and work by inserting an microSD memory card. They are the latest models and the most expensive ones. You can find a few of them on AliExpress for 430 which nevertheless, is still cheaper than you would on Amazon.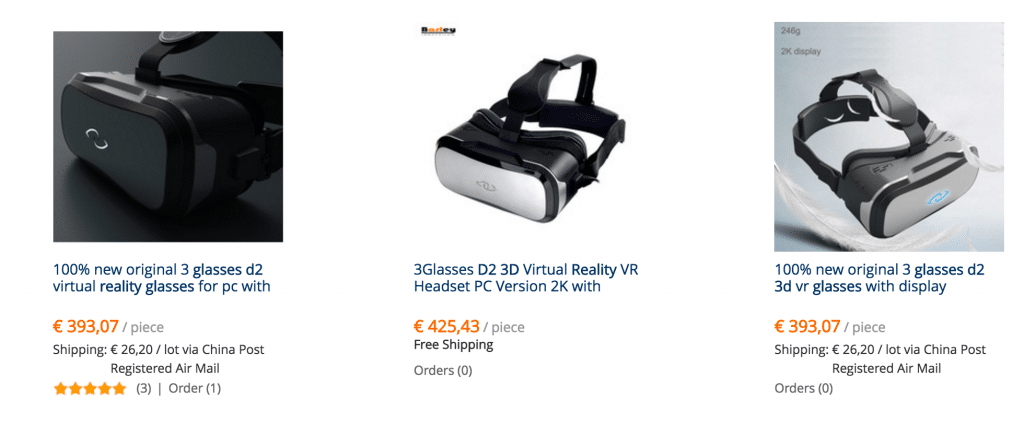 Yet another type are the Google Carboard glasses, known for being made out of foldable cardboard. Their price is closer to the VR glasses for cellphone, but they aren't as fashionable. To be honest, its probably worth spending a bit more (they don't usually go for more than 40 euros) and getting a pair of these, which we already filtered by relevance, rating and sales.
Have you decided yet? Do you still have any doubts? Leave us a comment or share this article with friends. You might help them save some money to get you the perfect present. And always remember that AliExpress is know both for the quality and affordability of their technology product. So hurry up and go get a pair!