One of the most interesting features offered by some new phone models has to be their water resistance. But, are these waterproof phones really effective? Of course they are. Its scientifically proven, phones with this feature can resist splashes and accidents involving water that would otherwise have left the phone completely useless.
They are also perfect to talk in the bath or in case you forget and jump (or are pushed ;)) in the water while its still in your pocket. Today we will be talking about their applications, what waterproof Chinese phones are available on the platform, their prices and how to find the best sellers on AliExpress.
What's a waterproof phone?
Waterproof smartphones don't offer the high range features or the sophisticated design of the latest models. However, they are practically indestructible. They are made for people that for whatever reason, work or pleasure, need a phone that can resist more than a normal would, including water.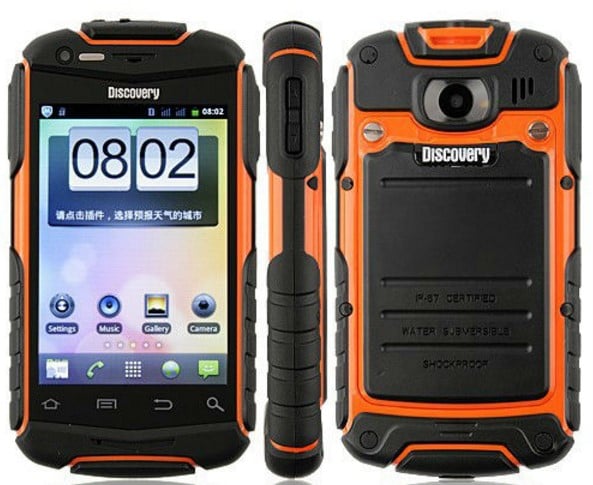 They aren't very light, in fact they are known for their bulkiness which protects them from falls, liquid or any other material that might damage the hardware. In fact, they are perfect for high risk sports and are often used for hiking, climbing, and canoeing among others.
How do I find waterproof phones on AliExpress?
There are a few ways to find these phones, but we especially recommend using the search tab , you will get the best results. All you have to do is type (or click on) waterproof mobile phone or water mobile on the AliExpress search tab and then select a model. If you don't know which one to choose, here are some examples.
Chinese waterproof phones
Ever since they were first released, waterproof phone have become increasingly popular.  And if you are looking to save some money, there is no better option than the waterproof phones on AliExpress. Unlike other platforms, it has the cheapest waterproof phones available.
Today we are going to talk about the ones with the best reviews and sales. That is to say the cheapest ones. Click on each reference to go to the AliExpress catalogue. Let's take a look:
Are there any other known brands?
We've talked about the best known white label waterproof phones on AliExpress, but there are other well known brands that offer this kind of phone, such as Blackview, Huawei or Doogee. They are more expensive, some of them over 100 euros, but they might be just what you are looking for: good smartphones that are somewhat water resistant.
Blackview BV5000

(115 euros). If you are the kind of person that is always having accidents with your smartphone, you might want to take a look at the Blackview BV5000, a device that is extremely resistant to falls and to water. It has a Mediatek MT6735P four nucleus Cortex-A53 processor at 1.00 GHz, 2 GB of RAM memory and 16G of internal storage (which you can widen up to 32 with a microSD card). It also has a 5 inch screen and an HD resolution of 1280×720 pixels.

Huawei Honor 3

(available for less than 120 euros). It has a 4.7 inch screen, a main camera of 13 megapixels, HiSilicon quad-core processor at 1.5GHz, 2GB or RAM, 8GB or ROM, radio FM and, of course, is water resistant.

Doogee Titans 2

(100 euros). With an Android 4.2.2 operating system and a four nucleus processor at 1.3 GHz, it features a rear camera of 8 megapixels and a front one of 5. It also has the IP67 certificate that ensures it's water and dust resistant.
Well rated shops offering waterproof phones
To ensure you make a good purchase on AliExpress, choose a seller with good reputation. You already know that users rate the shops and then AliExpress awards them medals>diamonds>crowns, crowns being the highest rating. Here are a few of the best rated shops:
Let's work together to make this guide better
If you bought a waterproof phone and would like to share your experience with us, leave us a comment. And, if you have any doubts, leave as a comment as well, we will try to answer all your questions. I'm sure other readers will appreciate it as well.